You can give students a mark for the quality of their reviews (this is setup when you create the PeerMark assignment refer to the Create a PeerMark assignment guide).
It is also possible for students to be automatically awarded a mark for completing reviews (refer Create a PeerMark assignment guide).
Access PeerMark assignments
From Control Panel select from Course Tools > Turnitin Assignments.
Click on the required assignment link.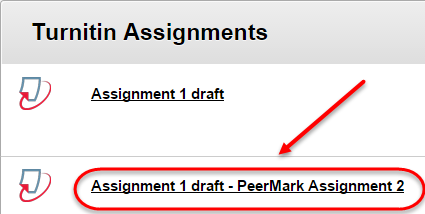 View all reviews
For the required student click on the More Actions link.
Select Review all reviews student submitted from the drop down list.

Enter the mark out of 10.
Click the Submit button.
Click on the Previous OR Next link to navigate to the next review.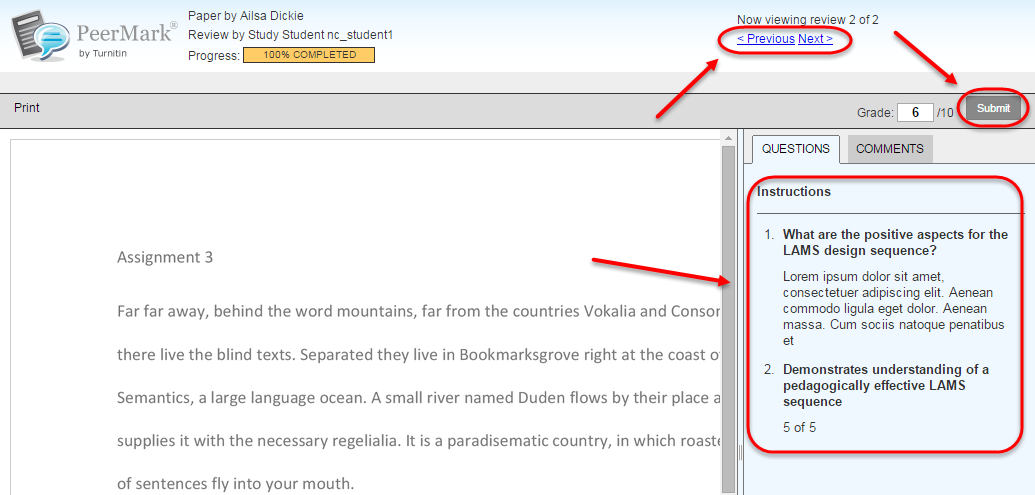 Return to the Inbox to mark the next student.
Note: You will need to refresh the page for the mark to be displayed.

Note: The mark will transfer automatically to the Grade Centre.
Override mark
To override the calculated mark or an automatically allocated mark i.e. If the assignment is setup to award students marks automatically if they complete a review.
Click on the show all details link.
Click on the Edit Grades link for the required student.

Change the marks for the individual reviews OR
Override the final mark.