Download / Upload QuickMark Sets
You can create your own QuickMark set (comment bank) that will be available to you in all courses that you teach (refer Create your own QuickMark Set guide).
The availability of QuickMark sets is based on who is logged on, not what Blackboard course the TurnItIn is accessed from. To pass a QuickMark set on to another staff member (i.e. tutor for your course), you need to download the QuickMark set and they will need to upload it into TurnItIn (when they are logged onto Blackboard).
Tip: Combine the QuickMark sets of all your teaching staff.
Have all your teaching staff download their QuickMark sets.
Have one staff member upload them all into a course.
Combine the comments into the one QuickMark set (refer Combine QuickMark Sets guide).
Download the combined QuickMark set to share with other staff.
Access the QuickMark Manager
Click on the QuickMarks button.
From the QuickMarks side panel, click on the cog button.
Download a QuickMark set
.
Select required QuickMark you wish to download.
Click on the Hamburger icon
Click on the Export Set button.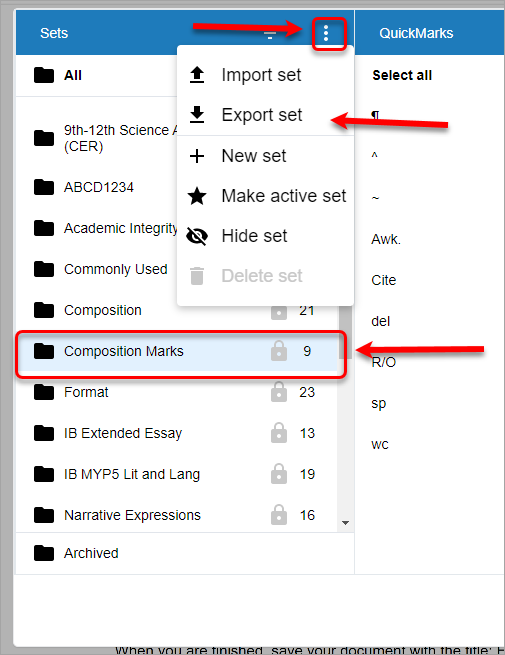 ​
The file will be downloaded to your downloads folder. 
You can move the file to another destination without having to open it or save it elsewhere. 

Tip: Email the file to other staff (i.e. tutors) so they can also use your QuickMark set.
Upload a QuickMark set
Click on the Hamburger icon.
Select the Import Set from the drop down menu.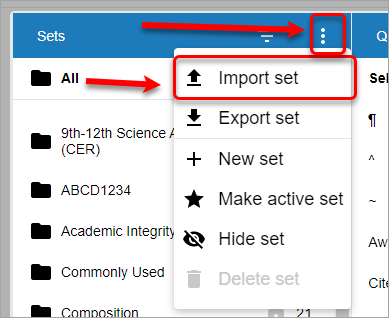 Click  browse  or drag and drop your QuickMark set.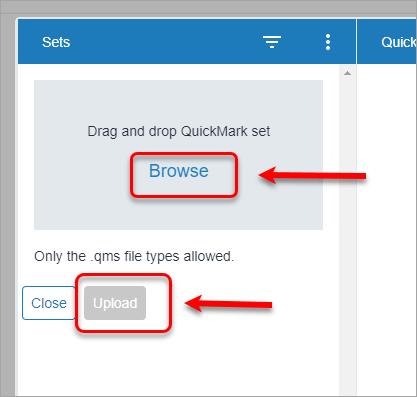 Browse to and select the required qms file.
Click on the Open button.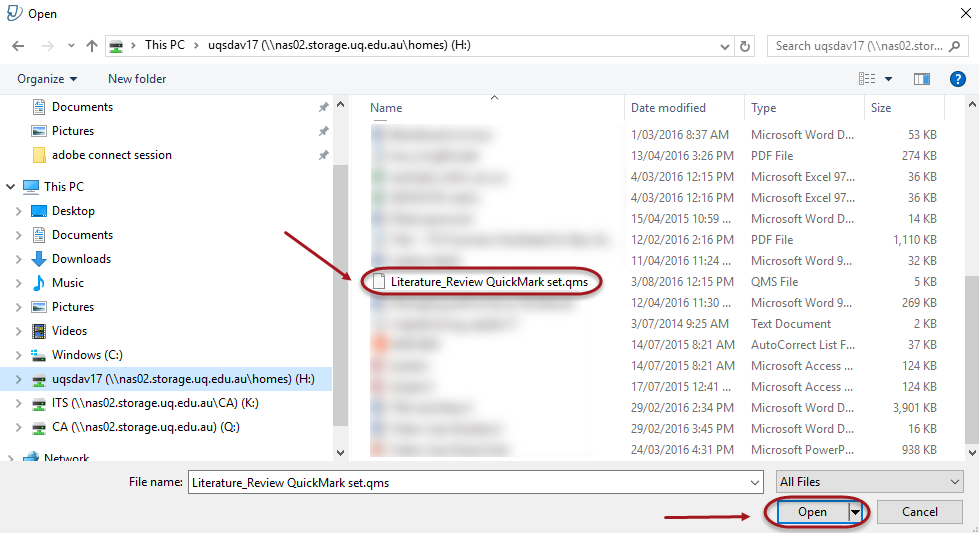 Click Upload button
When the Quick Set is uploaded it will appear in the window.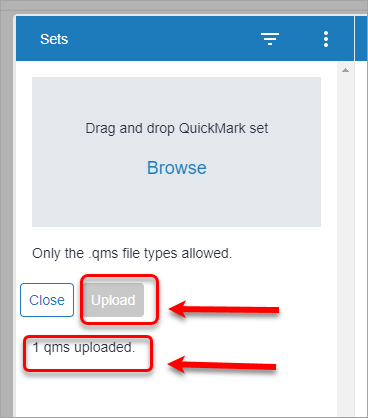 Click on the Close button. 
The QuickMark Set you have just uploaded will be available in the list.