Student Created Group - Self-Enrol
This method allows students to create groups that other students can self-enrol in.
Students can access the Groups listings page by the tools link or by a group menu link if you have created one.
View Groups listing page
From the Control Panel select Users and Groups > Groups.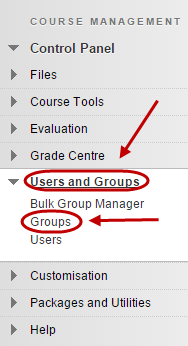 The Groups page will be displayed.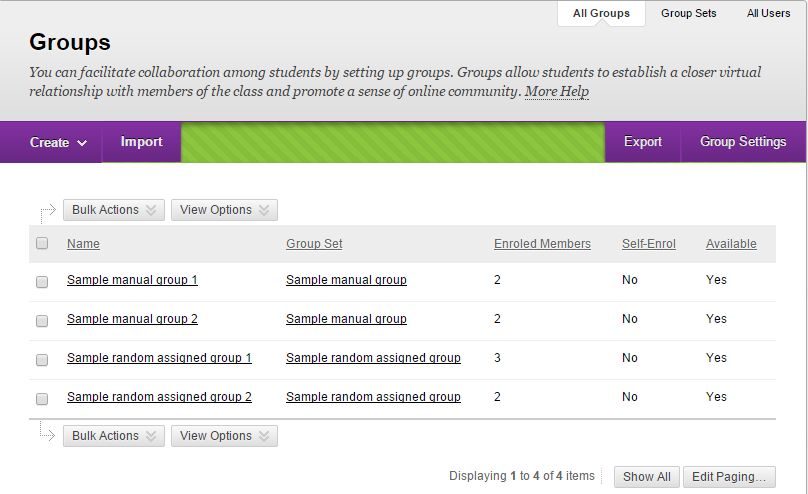 Group Settings
Click on the Group Settings button.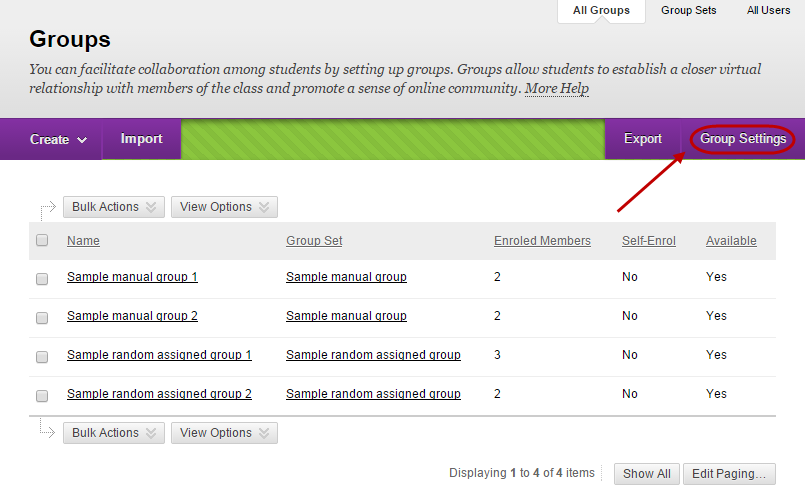 Check the Permit Students to Create Single Self-Enrolled Groups checkbox.
Check the Permit student to Edit Student-Created Group checkbox.
Click on the Submit button.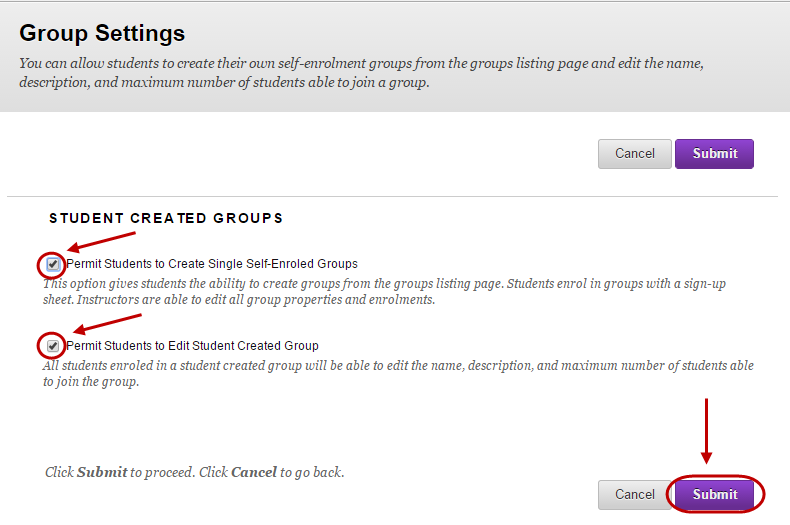 Link the Groups page to the Course Menu
Click on the plus button in the Course menu.
Select Tool Link from the drop down list.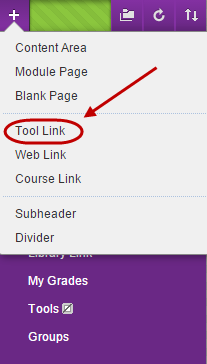 Enter a title in the Name textbox.
Note: Please advise your students not to use special characters, e.g. "_, > <'; as they will not be recognized by the system and will not be displayed in Group Assessments.
Select Groups from the Type drop down list.
Check the Available to Users checkbox.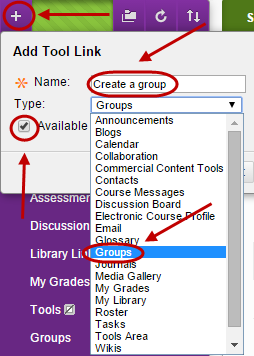 Click on the Submit button.
Accessing and Creating a Group
Refer students to the Groups student guide for more information about accessing and creating groups.