Download Group Membership List
A group membership list can be downloaded in CSV format (Excel file) using the Bulk Group Manager tool. Only students who are members of a group will be included in the file.
Download file
From the Control Panel select Course Tools > Bulk Group Manager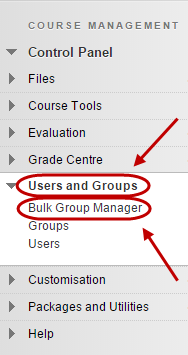 Click on the Download and Search button.
Select Download current group membership list from the drop down list.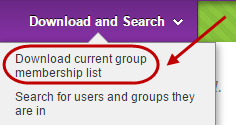 This will download a csv excel file. Click the file link to save the file.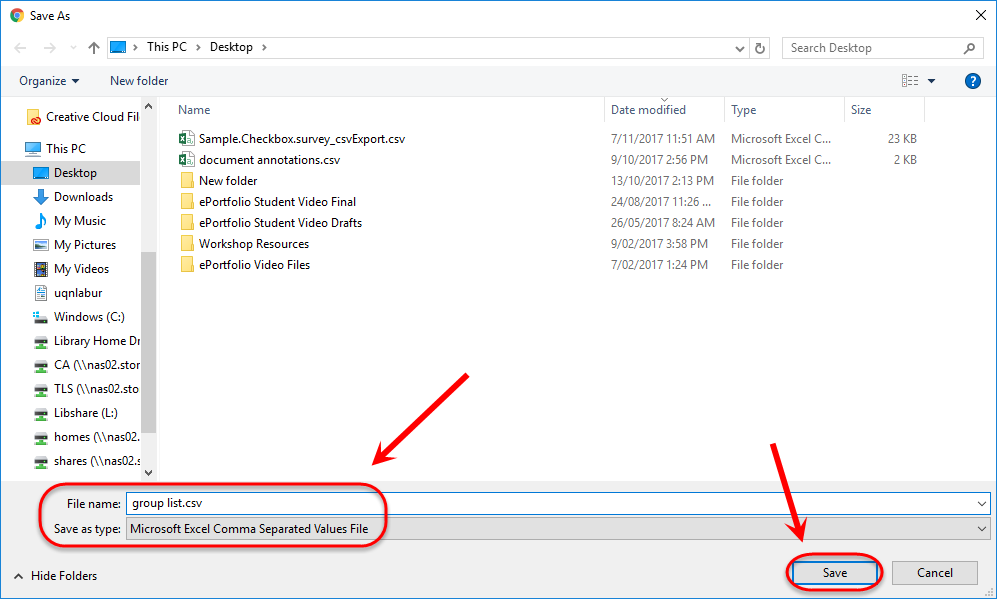 File format
The format of the downloaded file will be Group Name, Username, Last Name, and First Name.