EchoPoll - Resources and feature requests
EchoPoll provides a range of support materials as well as receives suggestions from users for feature upgrades. You can access these resources and request the features you think necessary.
EchoPoll support page
Access EchoPoll support page.
Click on the VIEW ARTICLES (Instructor) button. A range of instructor guides will be displayed for your reference.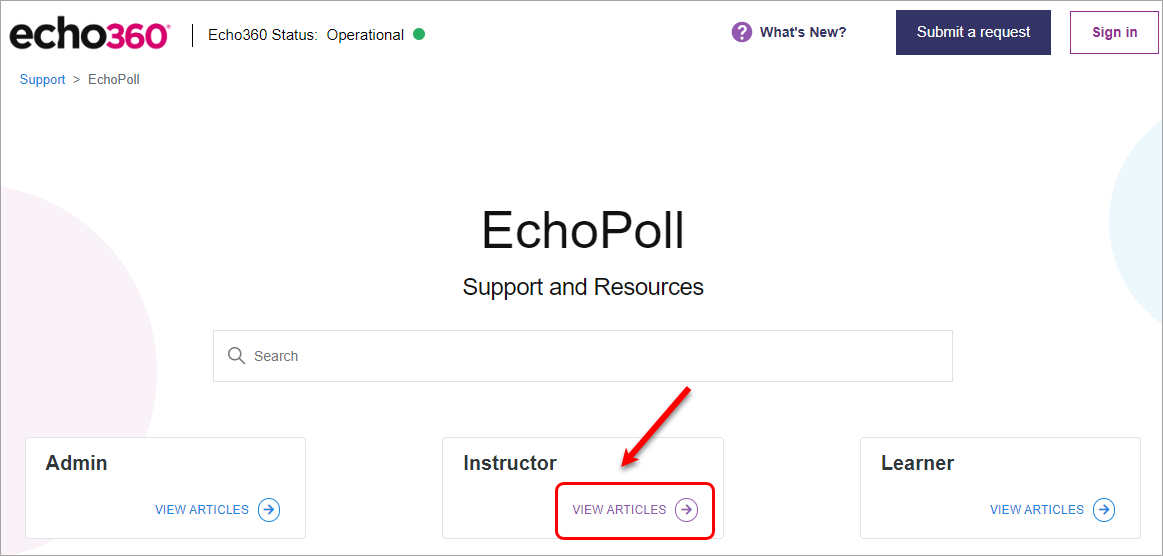 EchoPoll resource centre 
Access EchoPoll log-in page. 
Note: If you have saved your login details, then you can proceed to Step 6. 
Enter your UQ email in the email textbox.
Click on the Next button.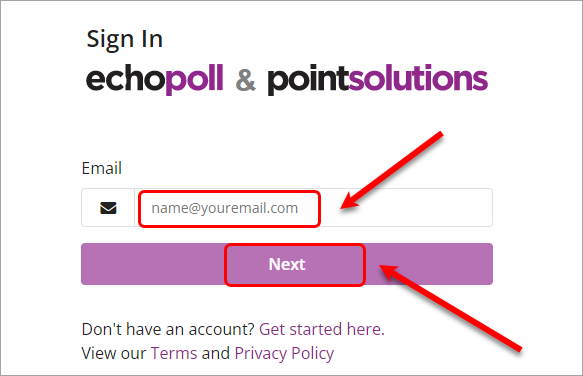 Enter your UQ username and Password for the UQ Authenticate.
Click on the LOGIN button.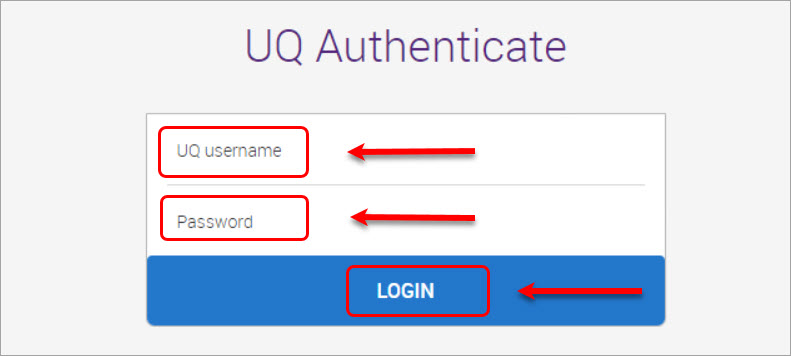 You might need to complete the duo authentication.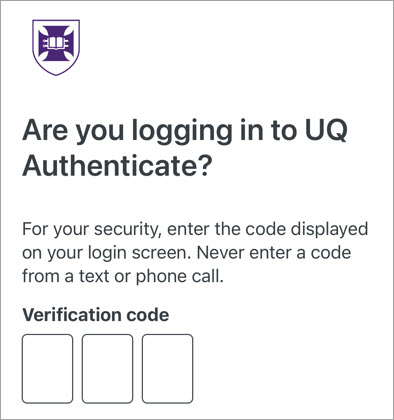 Click on the EchoPoll icon.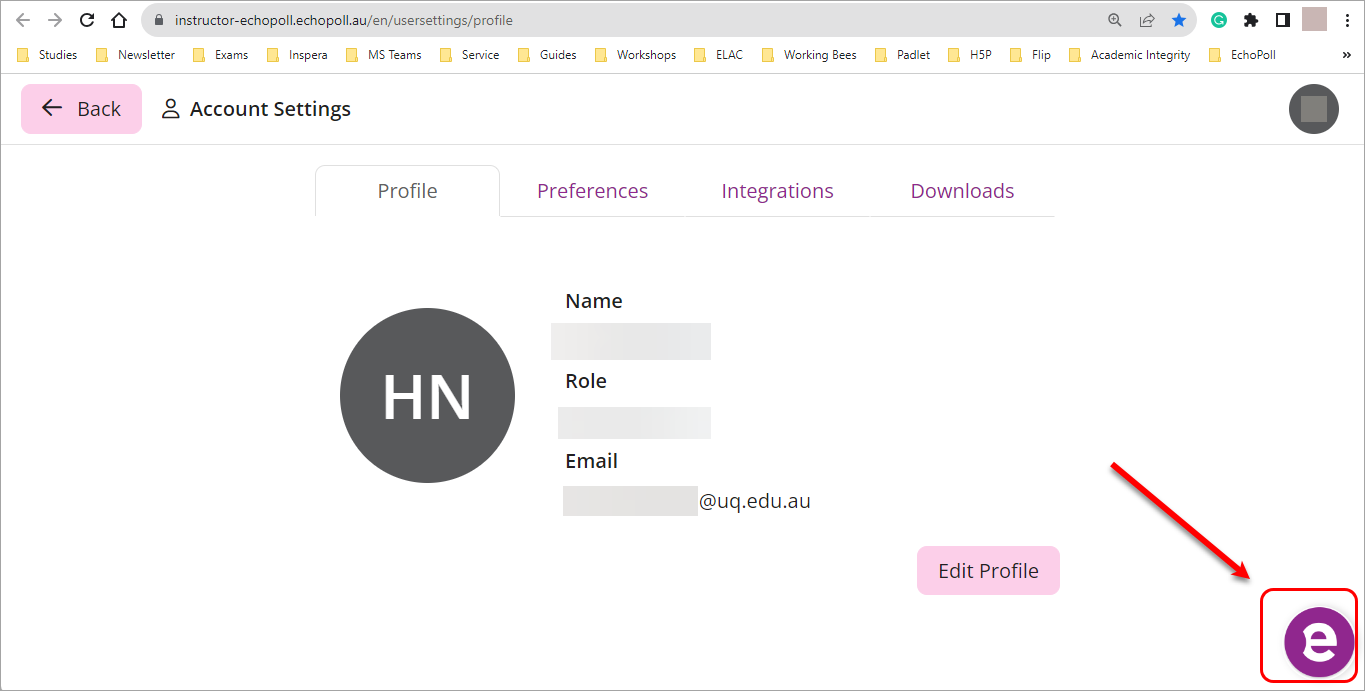 EchoPoll Resource Center will be displayed. You can access the support materials or the functionalities in development.
Click on the cross button to close the Resource Centre.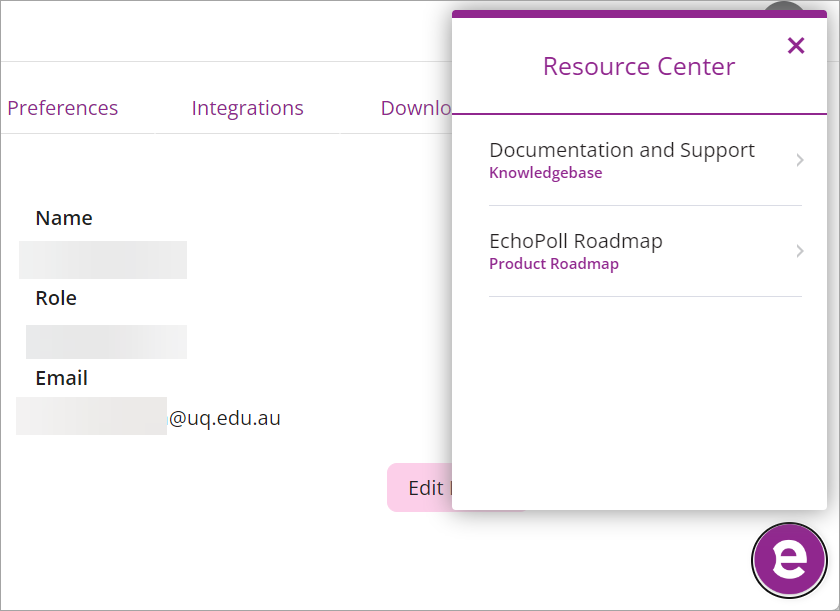 Feature request
Click on your profile icon (it has your initials).
Select Feedback from the drop-down list.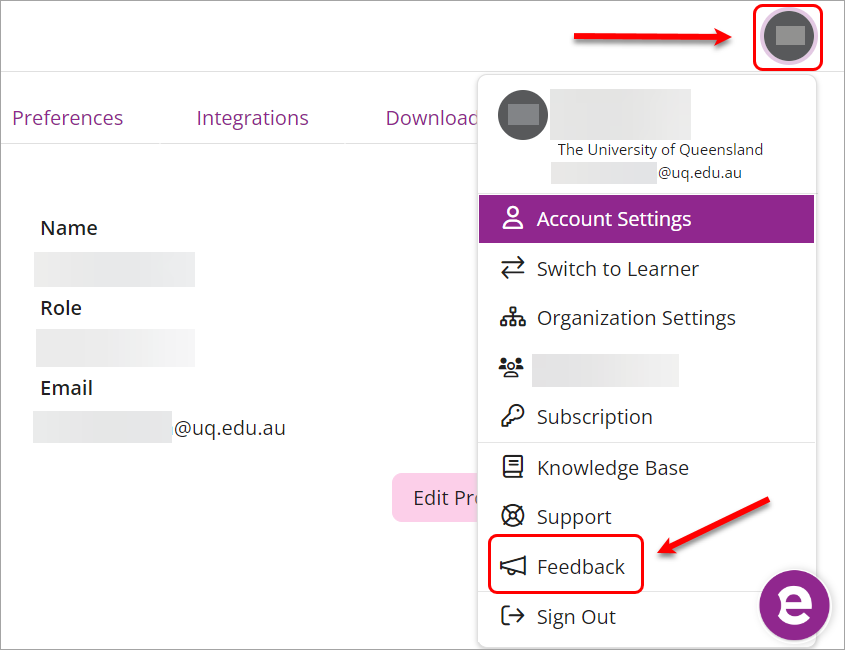 A page with all other users' requests will be displayed. You can read to see if the feature you need has been requested by others.
Enter your request by:
Select a relevant category
Enter a brief title
Enter a brief detail of your request
Note: You will need to sign up for Canny. Tip: Use your Google account to sign up.
Click on the Submit button when done.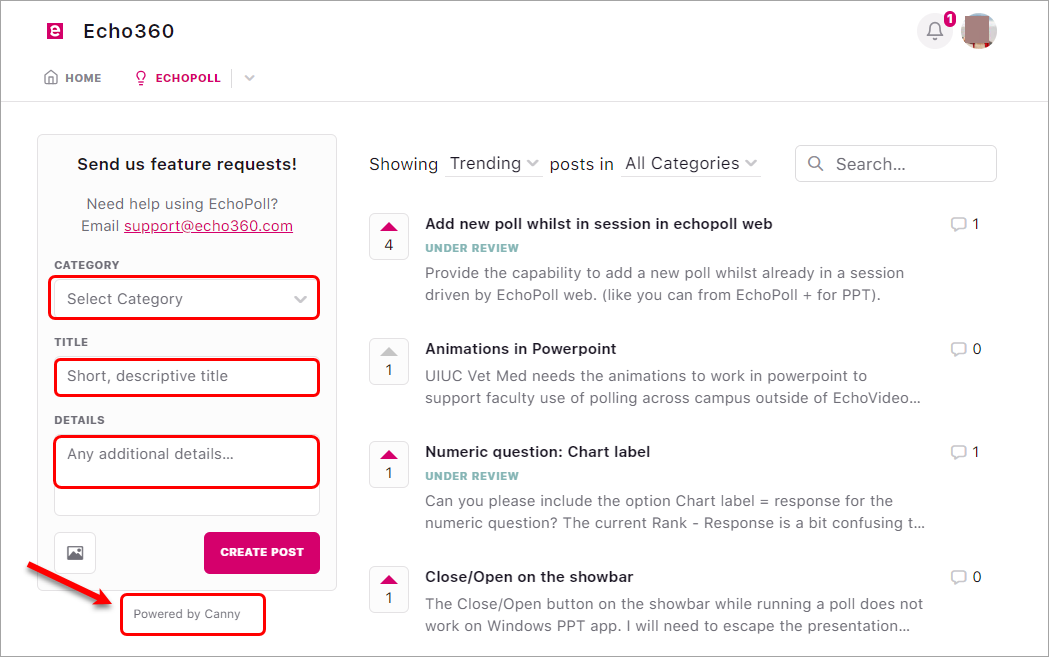 Your request will be reviewed and if other users upvote your request, it will receive more priority to be in production.