Kaltura Capture - Getting Started
Kaltura Capture - Getting Started
Login to Learn.UQ (Blackboard).
Click on the My Media link.
Click on the Add New button.
Select Kaltura Capture from the drop-down list.

Select the link for your computer system (either Windows or Mac) to download the application.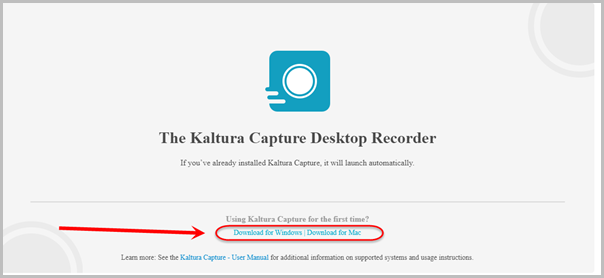 A download of the application will commence. If using Google Chrome you will see the download at the bottom of your screen.

When the download is complete double click the downloaded file to install it.
If the download is not visible on your browser check your Downloads folder.
Mac users should follow the on-screen prompts to drag application icon to Applications folder.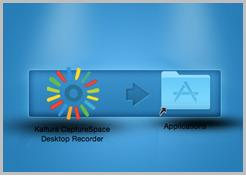 When the installation is complete, you will see the Kaltura Capture shortcut on your desktop.

Click on the Kaltura Capture icon to open the recorder.