List All Dates for Review
The List All Dates for Review option is used to review all dates before adjusting them.  This displays all content and tools with start and end dates displayed in the Date Management Review page.
You can reuse assessment items as this tools allows you to change due dates and availability start/end dates.   
Click the Date Management link in the Course menu.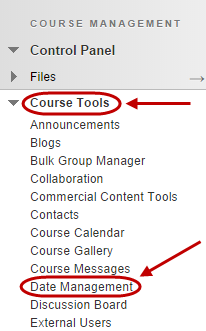 Select the List All Dates For Review button.
Click on the Start button.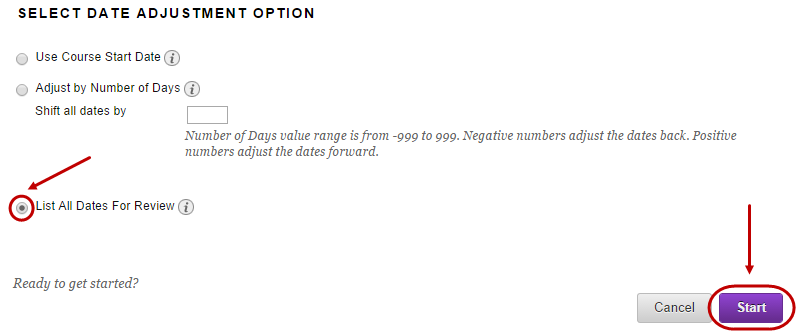 You will receive a date management status notification.
Click on the Next button.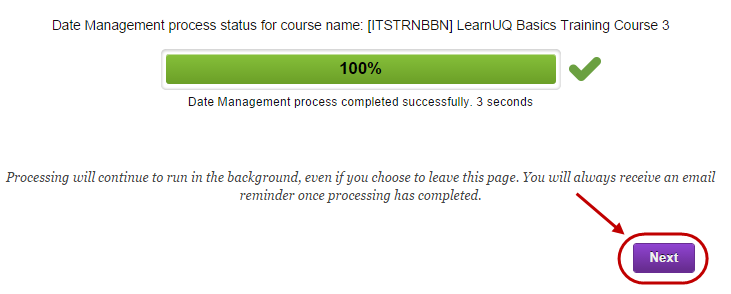 Note: This page displays all content and tool with dates set in the course.  Review all dates and adjust accordingly.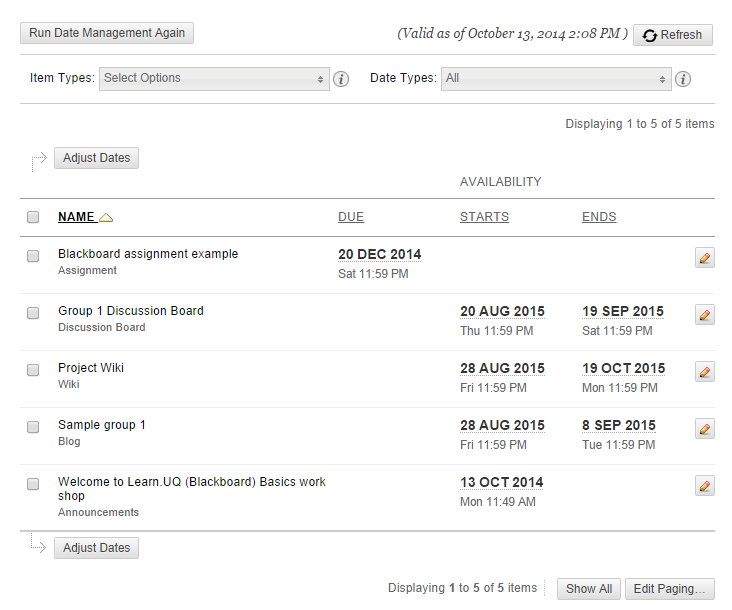 Click on the pencil icon to edit the date.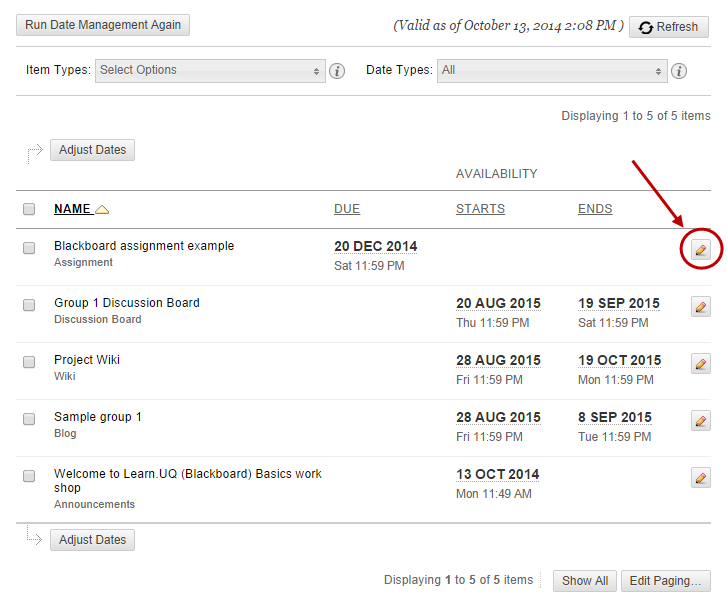 Click in the calendar field and select the new date.  
Scroll the toolbar forward to adjust the Hour/Minute. 
Click the Done button.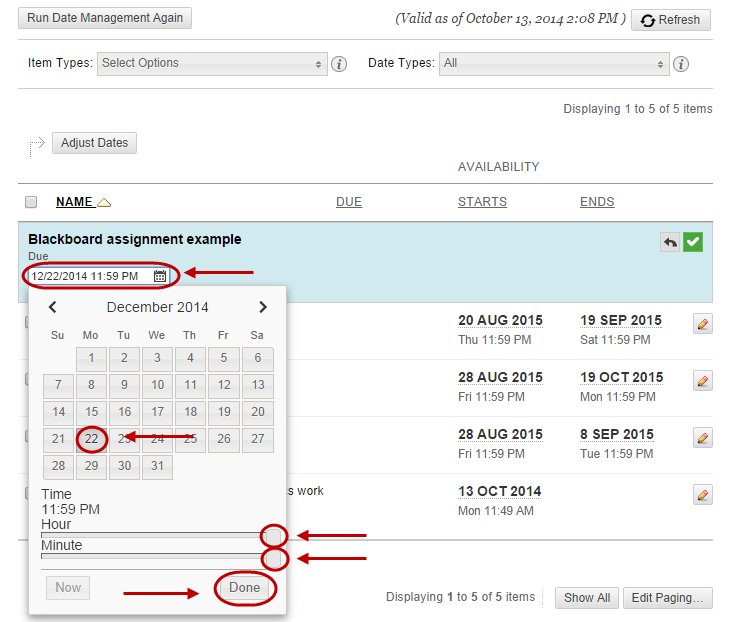 Click the Submit button. 
An Updated notification will display for content that has been updated.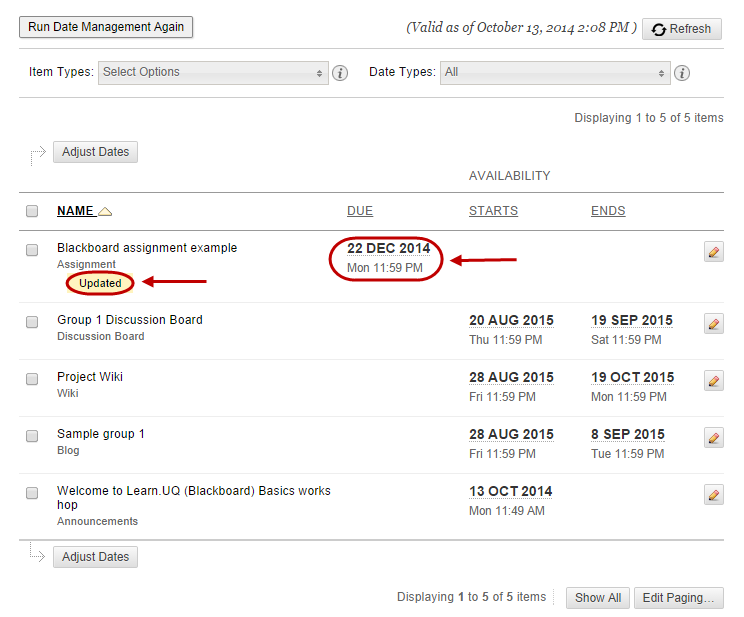 Note:  Refer to guide Adjust by number of Days for an alternative method