Enhanced Discussion Board
UQ is preparing to provide a centrally supported and licenced enhanced discussion board as an alternative to Piazza and Campuswire, for teaching staff to pilot in Semester 2. Please contact us if you are interested in using this discussion board, or providing feedback on your preferences.
Request your Semester 2 Echo360 recordings
If you have face-to-face classes that require recording via Echo360 (uploaded to Blackboard) please get in touch with your school/faculty timetabling coordinator before the semester starts. 
Semester 1 learning materials
With some students yet to take supplementary and deferred Semester 1 exams please ensure learning content, including lecture recordings remains available for study.
Order your Semester 2 site(s) now
This can be done by either:
Using the Site Request Form located under the 'Staff' tab in Learn.UQ. This form also allows staff to request a copy of content from a previous semester.
OR
Publishing the Electronic Course Profile (ECP) for a blank course template to be created automatically within 48 hours. For content to be copied, request a 'copy' also located under the Staff tab.

See the Course requests guide >>
Digital Essentials – Employability module
The Employability module (within the Digital Essentials series) introduces students to creating a professional online presence, ePortfolio and online networking. It is designed to be embedded into courses so students are provided with timely information as they need it.
iThenticate text matching for research papers
The iThenticate text matching system for researchers is available to all UQ staff. While iThenticate uses the same underlying technology and database as Turnitin, the functionality, user experience and reports are designed to meet the needs of researchers. iThenticate allows you to quickly upload, check and examine documents using a web-based interface. Researchers can also share documents, collaborate in groups and view in-depth analytics to provide visibility of content submissions and levels of originality over time.
RiPPLE
See how Dr Archie Chapman uses RiPPLE to increase student engagement by having students create their own learning resources, share them with their peers, and receive peer feedback and evaluation (YouTube, 3m 11s).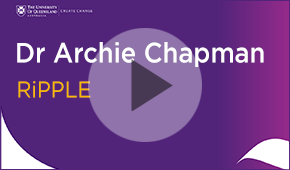 What's on
eLearning webinars (Zoom)
eLearning workshops (face-to-face)
eLearning online workshops (self-paced)
Teaching and learning support
eLearning support
For technical support with central eLearning tools, email eLearning support.
eLearning advisers
For tailored advice by qualified teachers on using eLearning tools, including how to select and configure learning technologies. Book a Zoom consultation with an eLearning adviser.
Workshops
eLearning advisers are available to deliver custom workshops in your school or faculty. Organise a custom workshop.
Teaching support
ITaLI staff are available to offer pedagogical advice. Please contact itali@uq.edu.au or book a 30-min Zoom consultation.
Learning designers
For faculty/school level support, please refer to the list of learning designers in your area.