Teaching and eLearning news
Ready to Teach Week (2–4 February)
Get ready to teach in 2021 with three days dedicated to focused and structured online and in-person activities. This event is designed by staff from across UQ to support you to prepare engaging online and on-campus classes, enhance your assessment and get your course site and administration in shape.
Change to support email
The help@learn.uq.edu.au email address will be phased out from the end of February. Please update your records with the new address help@elearning.uq.edu.au, which is available now for staff eLearning support requests.
Pedagogical support
ITaLI provides expert leadership, engagement and advocacy in educational innovation, teaching excellence and learning analytics. You may find it useful to explore:
eLearning systems and support
The eLearning Systems and Support team are responsible for managing the University's central eLearning system and providing both teaching and technical advice on eLearning tools. You may find it useful to explore:
Faculty and school support
Educational design support is available in schools and faculties. A full list of Learning Designers is located on the eLearning Systems and Support contacts page. While their focus areas vary, they can generally assist you with: 
Developing online resources to support your face-to-face teaching 
Transforming course content into active learning experiences 
Bringing together instructional strategies, tools and technology for best performance 
Advice on efficient and sustainable approaches to online learning 
Best practice design balancing aesthetic quality, usability and technical requirements.
Library services for staff
The Library offers high quality learning resources for your courses and can work with you to develop your students' information and digital literacy skills. If you would like more details about the available services, visit the Library website or contact your Liaison Librarian.
Library services for students
The Library AskUS service provides information technology support for students. They also offer face-to-face and online technical assistance, provide online Learn.UQ student guides and run workshops for students.
Changes to AV equipment in lecture theatres
All central teaching spaces have been updated to provide an improved experience for both teaching staff and students. New equipment and software has been installed to better support parallel teaching in collaborative spaces, enabling teaching staff to concurrently engage with students in a physical UQ teaching space, as well as those attending remotely via Zoom. This means there are some important changes to the way you must run Zoom and in-room audio in the teaching session, enhancing the experience for all students. We encourage you to attend a training session designed to help you to get the most out of these new systems.
Video assignment benefits
There are numerous benefits of video assignments. As a form of efficient assessment, they develop students' visual literacies and promote creativity. The Video Assessment Showcase highlights a range of assessment examples that course coordinators can implement.
UQ ePortfolio system – Semester 2, 2021
The UQ ePortfolio system allows students to digitally showcase their work and skills, helping them understand and communicate their employability. The system facilitates the tracking of student learning and development at the course and program level, as well as supporting collaborative, multi-modal and reflective assessment practices. Program leads and course coordinators interested in using this system in Semester 2 should submit a Request to meet by 19 February 2021.
Create interactive learning objects with H5P
H5P provides an easy way to create small interactive learning objects that can be inserted into courses, providing students with engaging resources and formative assessment activities that provide immediate feedback. To request a license and nominate for early adopter support, please email elearningadvisers@uq.edu.au.
Video Case Study
Watch how Dr Frederico Fialho Teixeira (YouTube, 3m 36s) integrates Unity virtual reality software in his course to enhance post-graduate student professional development.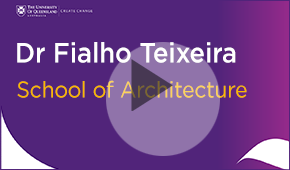 Course site design exemplar
Access the Course site design exemplar to see an example of how to structure your course in preparation for the semester.
See the Course site design guide >>
What's on
eLearning training (self-paced)
eLearning Webinars
 eLearning face-to-face webinars
 ITaLI webinars and workshops
Teaching and learning support
eLearning support
For technical advice on central eLearning tools, log an eLearning tool support request.
eLearning advice
For tailored advice by qualified teachers on using eLearning tools, including how to select and configure learning technologies, book a consultation with an eLearning Adviser.
Workshops
eLearning Advisers are available to deliver custom workshops for your school or faculty. Organise a custom workshop.
Teaching support
For personalised teaching advice and support from ITaLI staff, contact itali@uq.edu.au or book a 30-min Zoom consultation.
Learning design
For faculty/school level support, please refer to the list of learning designers in your area.