Kaltura - Download a Kaltura Video
Video Guide
Download a Kaltura Video, (YouTube, 1m 06s)
Access My Media
Login to Learn.UQ(Blackboard)
 Click on the Institution Page.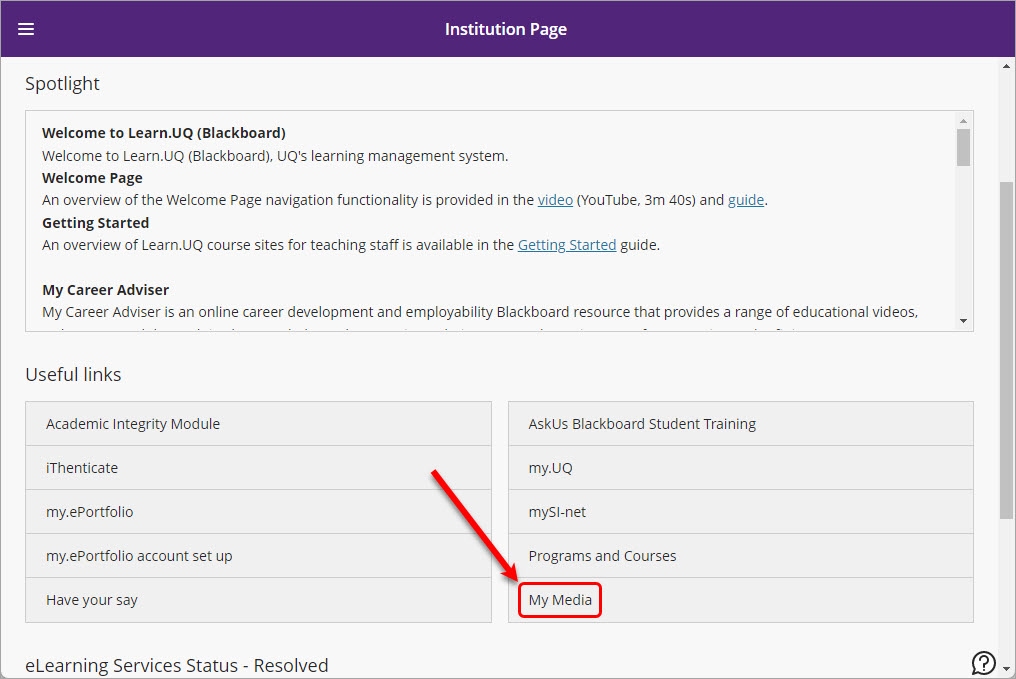 Select My Media from the Useful links section.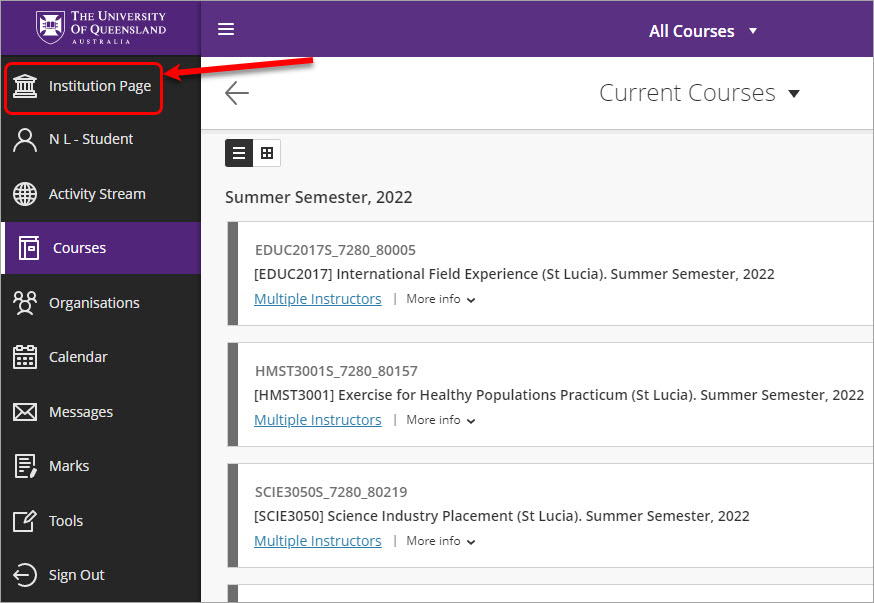 Open a video
Access My Media.
Locate the video that you would like to open, click on the video thumbnail / title.

Download the video
Note: You are only able to download the primary video and cannot download a dual webcam/screen view. 
Click on the Download video button
Choose a location for the file and save it to your computer.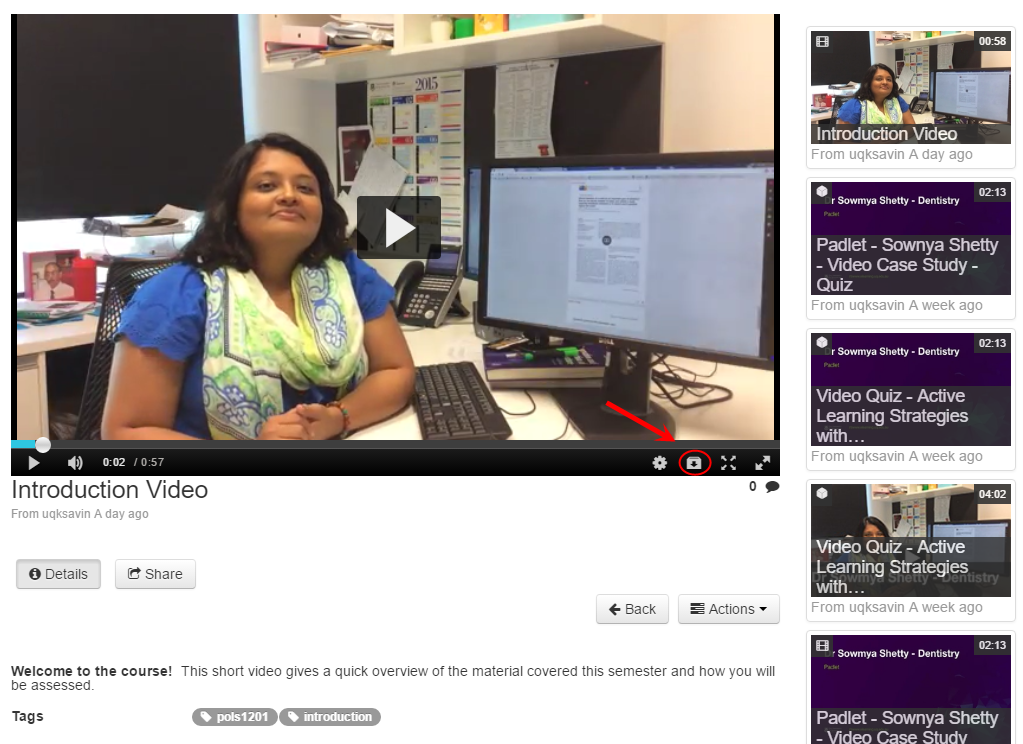 Note: The video will be saved as an MP4 File (.mp4).