Turnitin - Mark using a rubric
Video Guide
Mark using a Turnitin rubric (YouTube, 1m 52s)
Access the required student's assignment.
Click on the Rubric button in the Feedback studio.
Scroll on the required mark for each criteria.
Alternatively, click on the four arrow button to view the rubric in full size. 
Note: When you hover over each criteria/mark the criteria description is shown in the bottom of the panel.
Click on the Apply to Grade to convert the percentage to the final mark. This will be displayed in the top right corner of the page.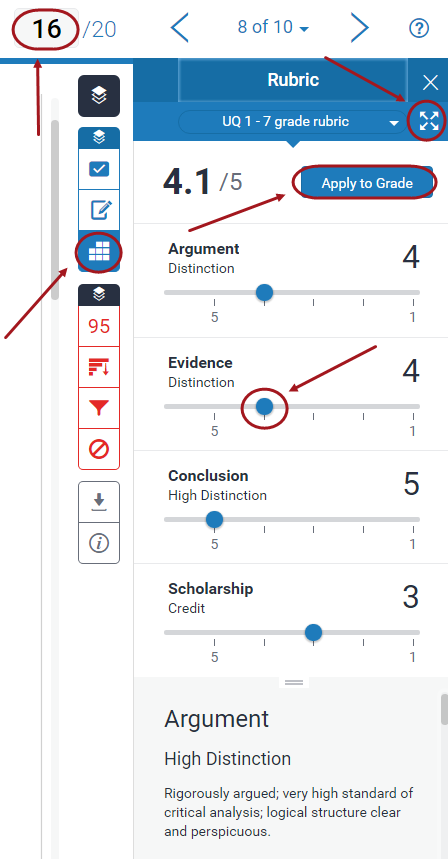 Use the arrows in the top right of the page to navigate to the next student (refer Access and Navigate Assignments guide).