Turnitin - Email Non-Submitters
Note: An alternative to the below method is to send a system-generated message. Refer to the Send Reminder guide.
You can send emails to students who have not submitted the assignments through Grade Centre. 
From the Course menu select Grade Centre > Full Grade Centre.
Identify the students who have not submitted their assignments: they will have dashes in the assessment column. 
Click on the down arrow to the right of the title of the required assignment column.
Select Sort Ascending from the drop-down list, to display all the non-submitters at the top of the column.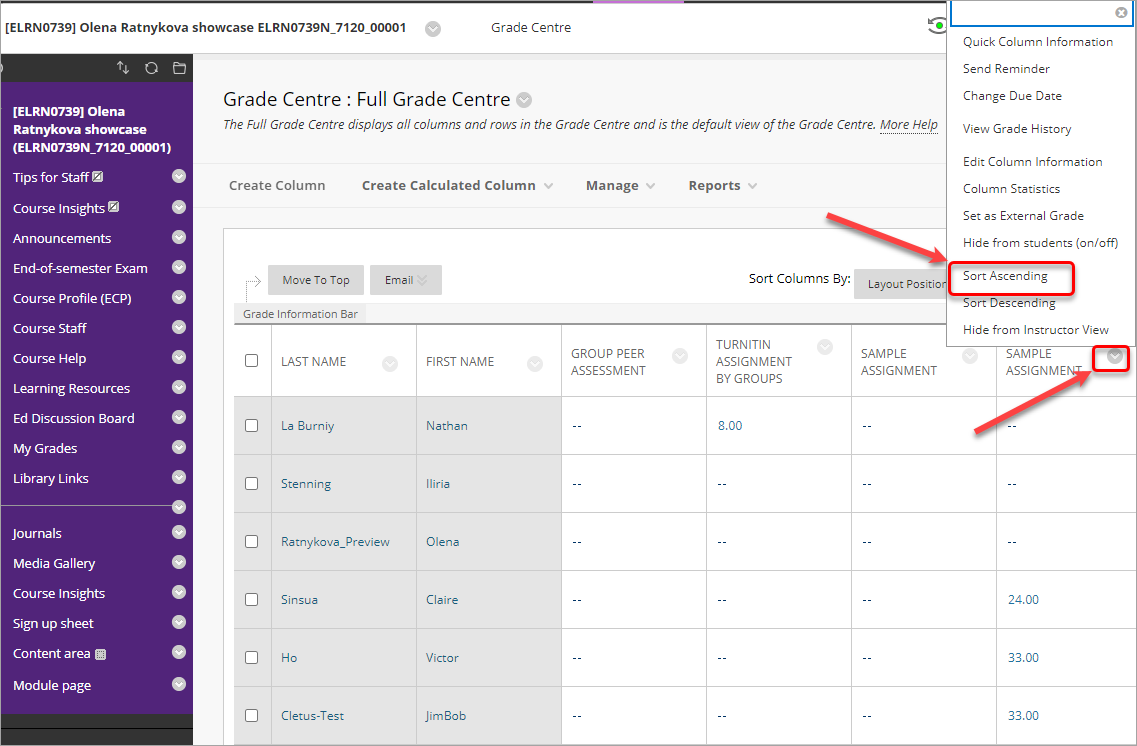 Check the checkboxes next to the names of non-submitters.
Select Email Selected Users from the Email drop-down list. The total number of selected students will be displayed at the bottom of the list in Selected Rows section.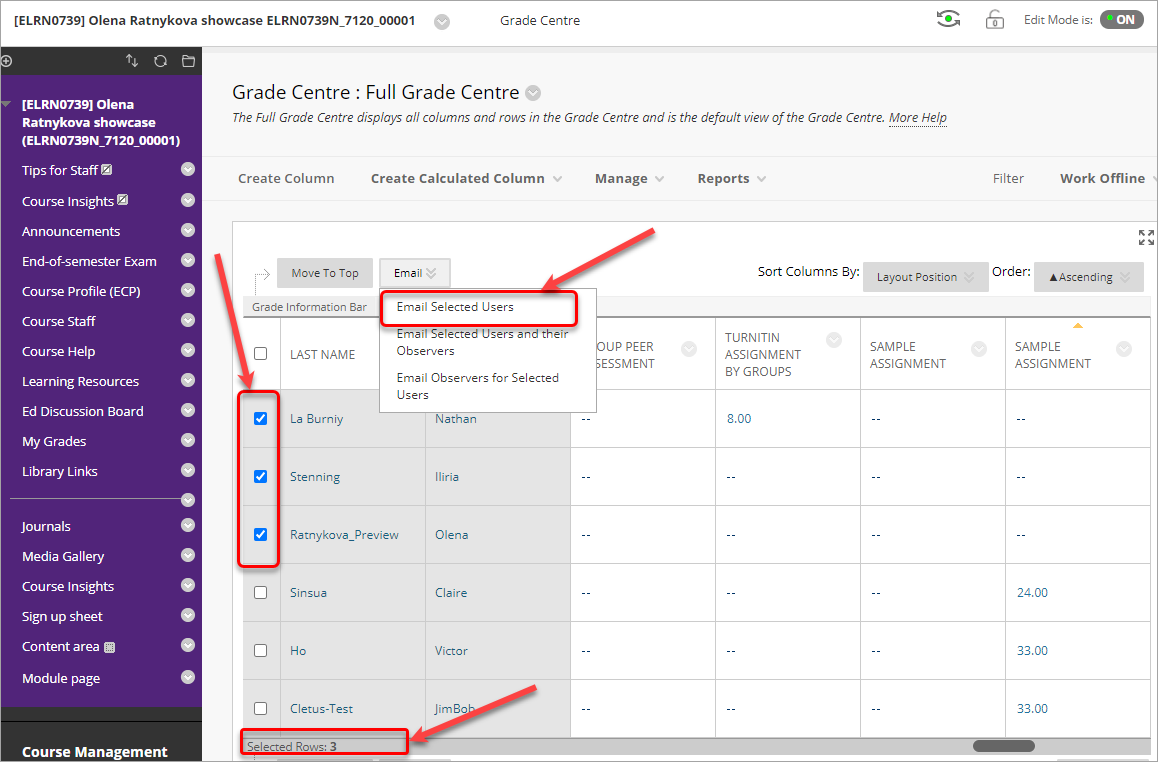 Enter an informative title in the Subject textbox.
Enter your message in the Message textbox.
Click on the Submit button.