Turnitin - Email Non-Submitters
You can send emails to students who have not submitted the assignments through Grade Centre. 
From your Blackboard course menu go to Grade Centre-Full Grade Centre.
Identify the students who have not submitted  their assignments: they will have dashes in the assessment column. Select them by checking the checkboxes next to their names.
Select Email Selected Users from the Email drop-down list.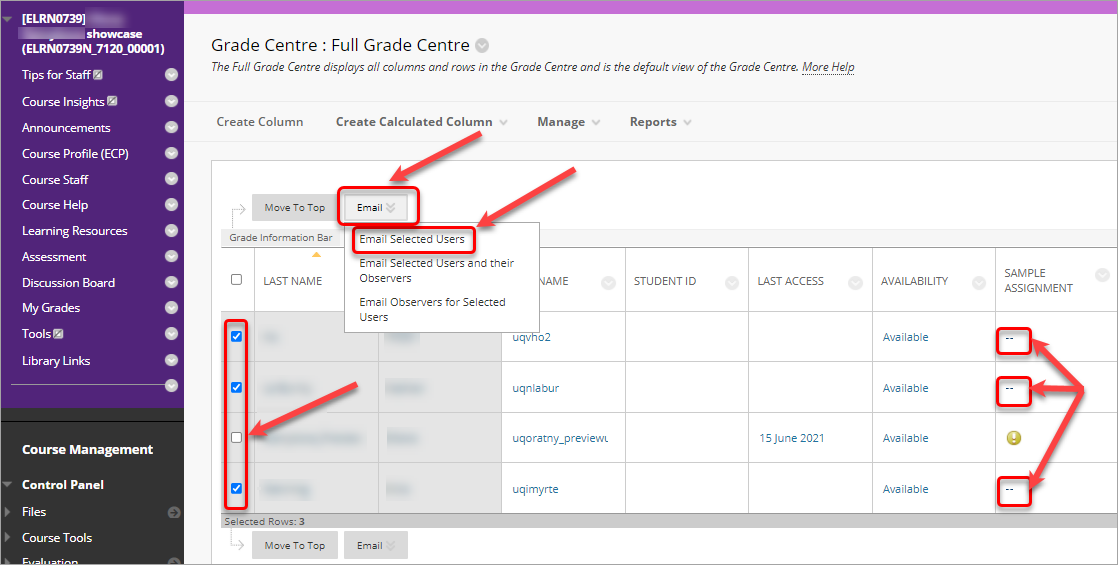 Enter a subject and a message.
Click on the Submit button.