Mute scores
Click on the required evaluation in Buddycheck.
The results that require your moderation will be highlighted.
Click on the name of the student whose scored are highlighted.
Click on the Edit scores button.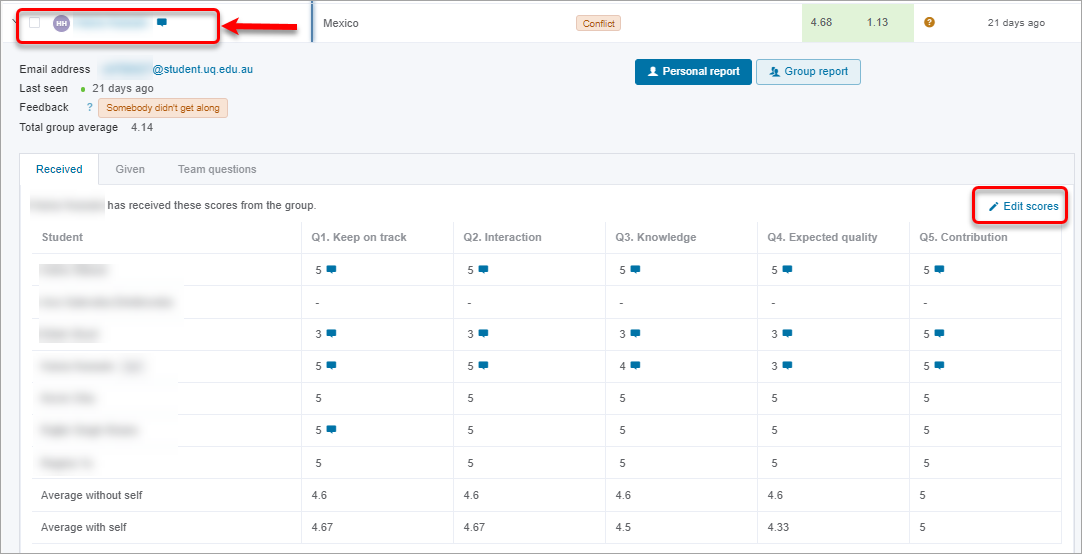 Read the motivation of scores that the student 1 is given to student 2 and if the scores are unjustified, click on the x next to the student 2 name to remove all the scores by that student OR click on the x next to a particular question to mute the score for that question.
Click on the Save changes button.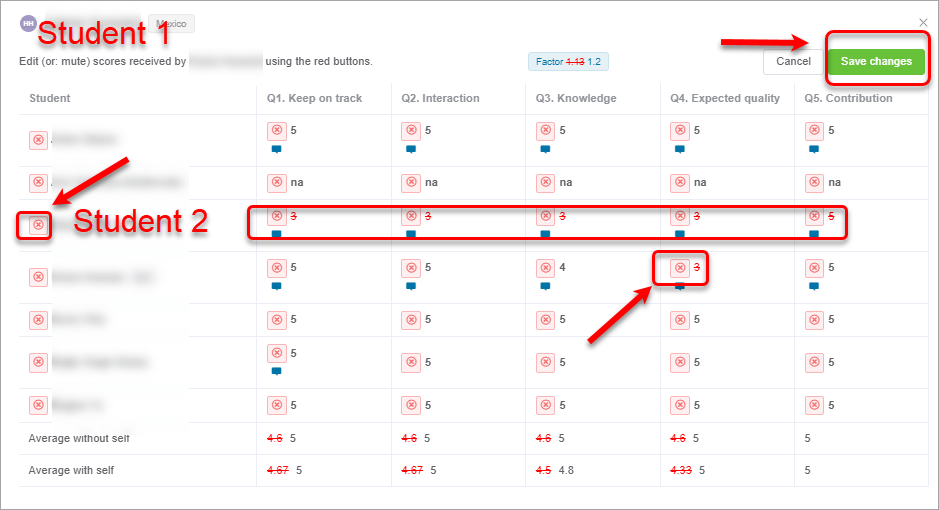 Moderate peer messages
  In the required evaluation in Buddycheck, click on the Messages/responses tab.
Review the peer messages given.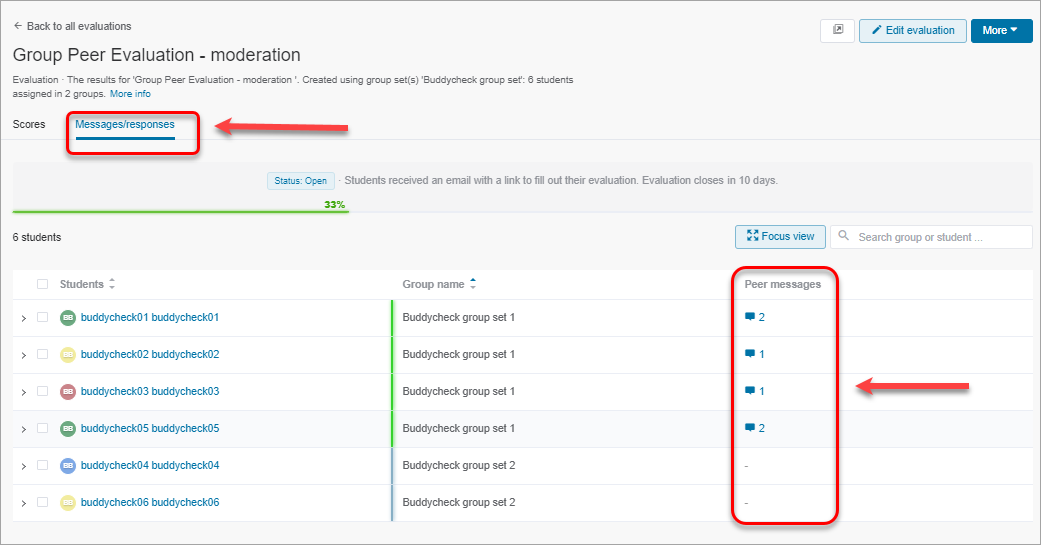 All Peer messages MUST be moderated before the results can be released to the students. Click on the bin icon next to the message with unprofessional feedback.
Tip: All deleted messaged will be removed permanently. If you would like to follow up with the student who gave unprofessional feedback, it is recommended that you take a screenshot of the message or copy it into a separate document for your records.