Group Peer Assessment Tool decommissioning
On 1 December 2023, Group Peer Assessment tool (GPAT) will be decommissioned for all UQ courses and Course Coordinators will not be able to use it. To facilitate group projects Buddycheck platform was successfully piloted in Semester 1, 2023 and is now available for all UQ courses.
After the GPAT is decommissioned, you will have access to the peer evaluation results in Grade Centre, but will not have access to GPAT where all the details of peer evaluations are stored.
According to UQ assessment results retention policy, the results of previous assessments will need to be stored for 2 years since the last action. Please follow the steps to download the results of previous assessments:
In your course, go to the group peer assessment submission link and click on the link.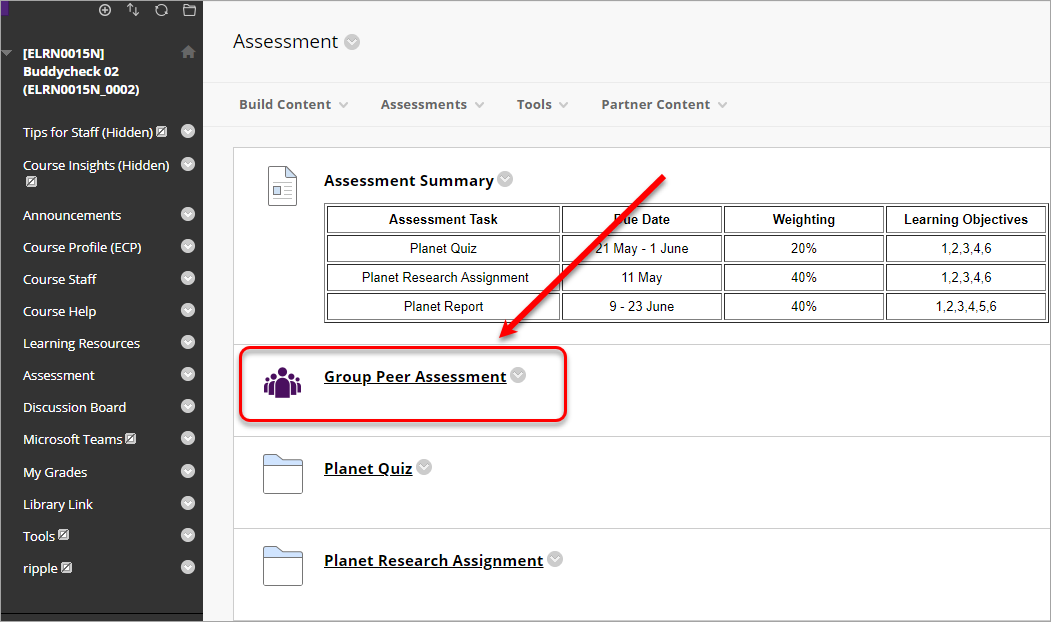 Click on the Scores link. The table of all group scores will be displayed.
Click on the Save results file button to download all peer evaluation results.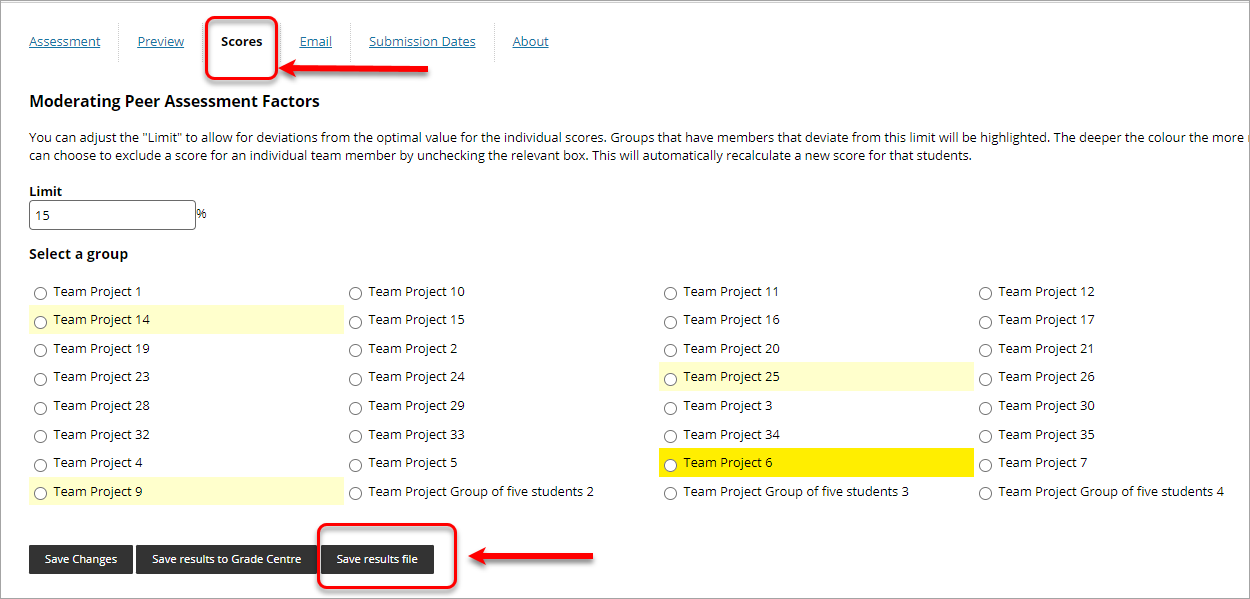 Save the results on your device.