Kaltura - Create Transcripts and Add Captions
Kaltura includes functionality to order machine-generated captions that can be edited online. When captions are ordered a transcript file that can be downloaded is also produced. 
Note: The captions/transcript are machine-generated and their accuracy varies with the audio quality of the recording and the level of technical language used. 
1. Add Captions
Kaltura Capture allows you to add machine-generated captions to recordings via My Media once the video has been uploaded.
Note: A transcript file will also be produced.
Note: It is also possible to upload a manually-created script to your recording.
Login to Learn.UQ (Blackboard).
Select the My Media link.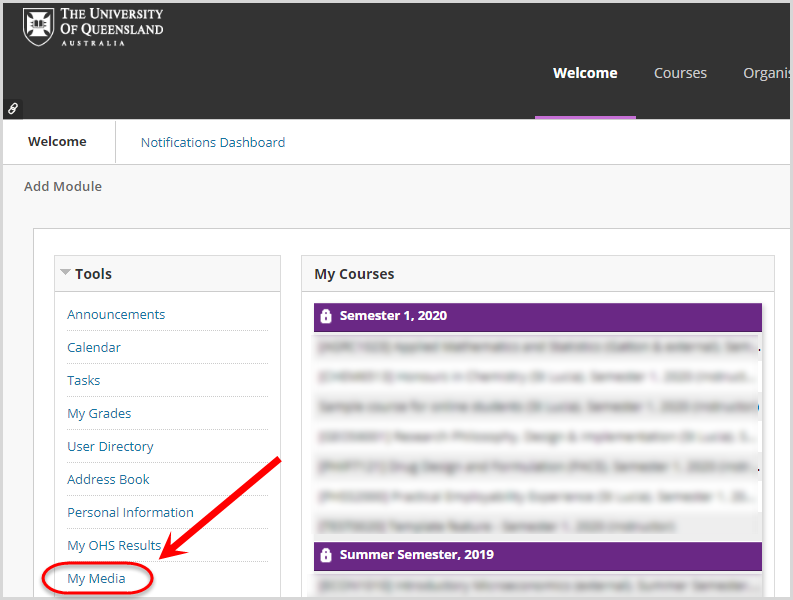 Click on the video link or thumbnail that you would like to order captions for.

Click on the Actions button.  
Select Order Captions from the drop-down menu.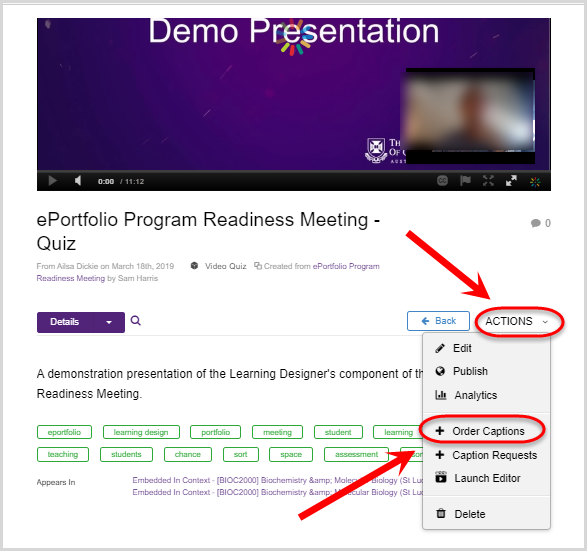 Select English from the Source Media Language drop-down menu.
Click on the Order Captions button.

Click on the Actions button.  
Select Caption Requests from the drop-down menu.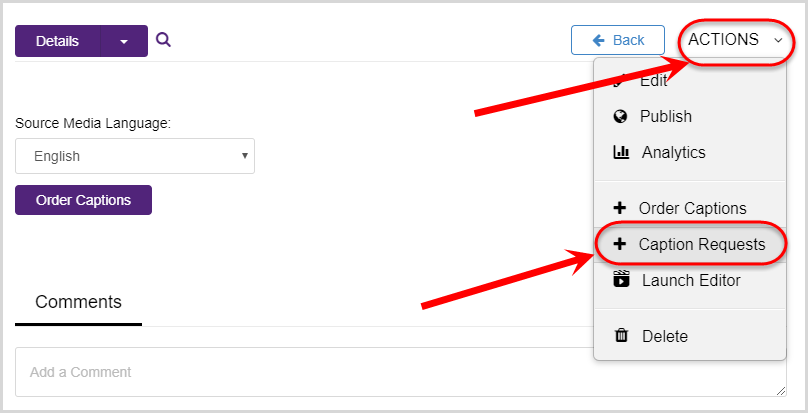 Check on the Caption Request status by clicking on the Refresh list: CLICK HERE to see all Caption Requests for this media link.
The Status displays what stage the Caption Request is currently at.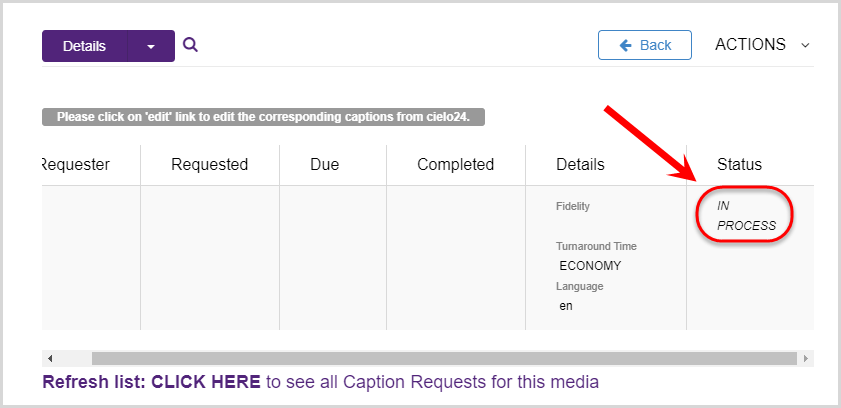 .
The video's Status will display as COMPLETE once enough time has elapsed and the refresh link is clicked.
Note: Longer video's Caption Request might take longer to process.