Express Capture - Presentations & Lectures (small file size)
Express Capture is an alternative option to Kaltura Capture and will result in a much smaller file size which may be beneficial for those with an unreliable internet connection. 
Using Express Capture, you can record your voice while going through a PowerPoint presentation and then upload the audio recording to Kaltura. Once you have uploaded the audio file, you can add your PowerPoint presentation and rearrange the slides on the timeline to match the audio.
2. Add PowerPoint slides
Optionally, edit the audio recording before adding PowerPoint slides. For step-by-step instructions, refer to the Editing guide. 
Click on the ACTIONS button and select Edit from the dropdown list.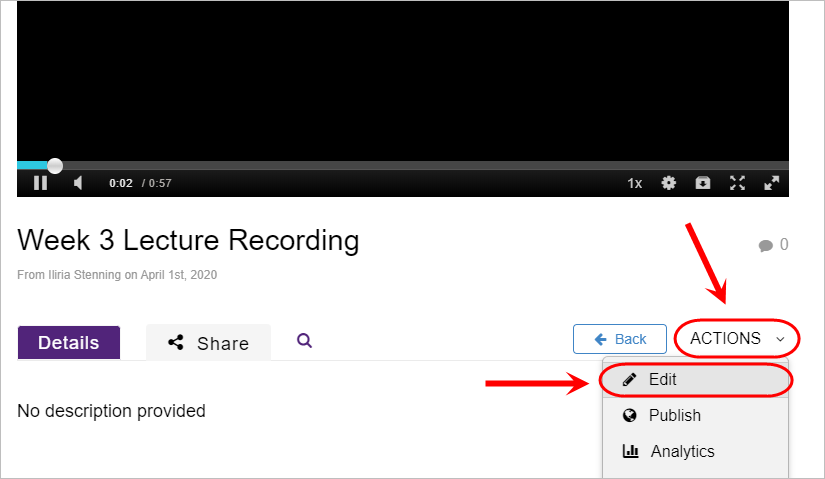 Select the Timeline tab.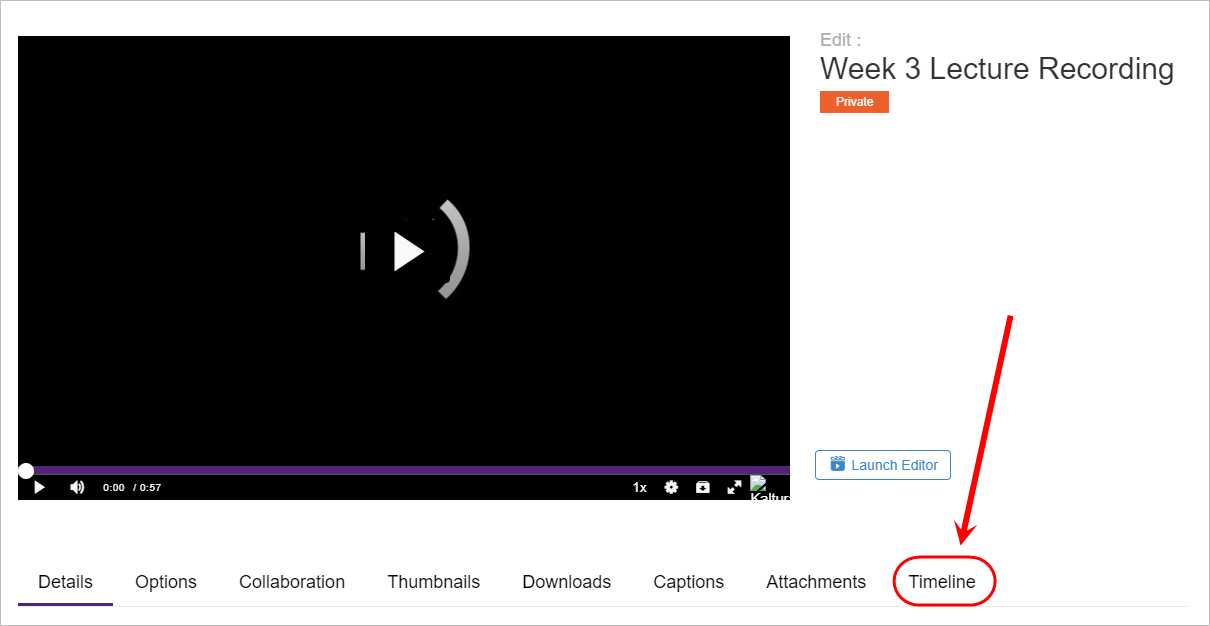 Click on the Upload Slides Deck button. 

Click on the upload button.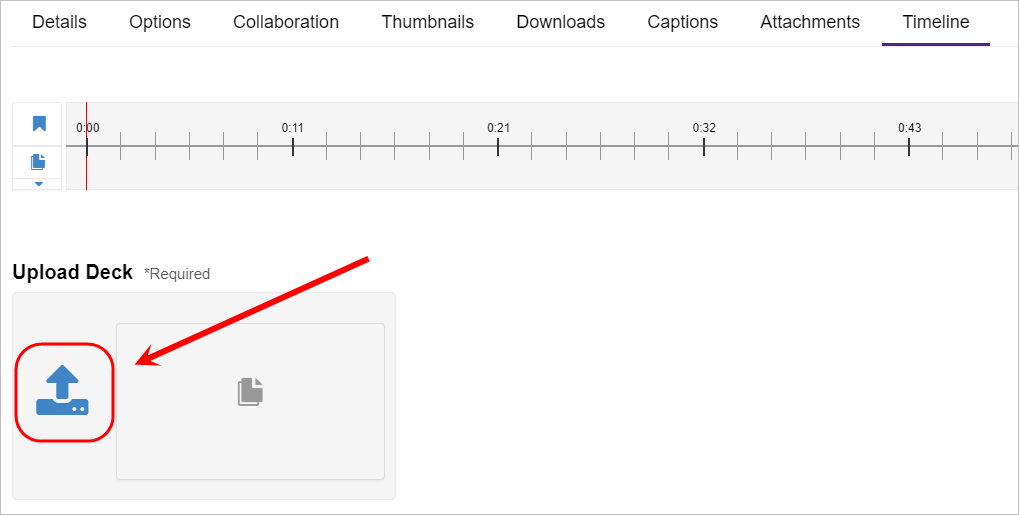 Click on the Choose a file to upload button and select the required PowerPoint presentation on your computer.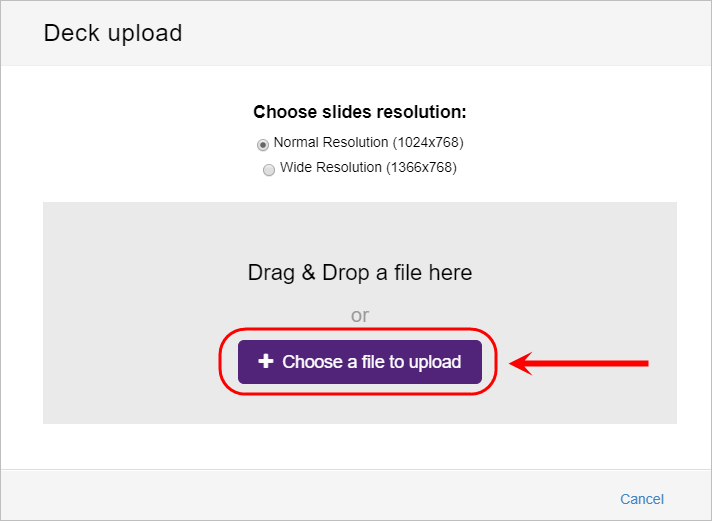 The PowerPoint slides will automatically be evenly distributed along the timeline. 
Click and drag any slide icon to change its location on the timeline. 
Click on the Save button to save the new slide location.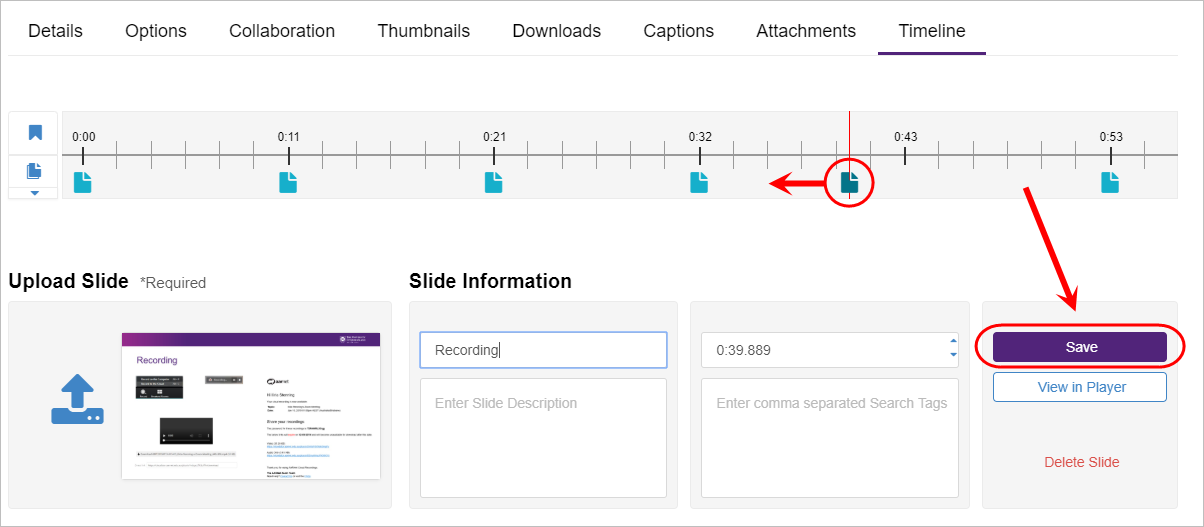 To embed the video in your Learn.UQ course, refer to the Insert a Kaltura Video into a Content Area guide.