Express Capture - Presentations & Lectures (small file size)
Express Capture is an alternative option to Kaltura Capture and will result in a much smaller file size which may be beneficial for those with an unreliable internet connection. 
Using Express Capture, you can record your voice while going through a PowerPoint presentation and then upload the audio recording to Kaltura. Once you have uploaded the audio file, you can add your PowerPoint presentation and rearrange the slides on the timeline to match the audio.
1. Record audio
Plug in the microphone you will be using before you open Express Capture (unless you are using your built-in computer microphone).
Open your PowerPoint presentation. 
Go to https://learn.uq.edu.au. 
Select My Media from the Tools side menu.
Click on the Add New button and select Express Capture from the dropdown list.

Click on the settings cog and select the camera input.
Ensure the camera is turned OFF. 
Click on the record button to start the audio recording and begin talking to the PowerPoint presentation you opened previously. 
Note: You will get a three second countdown before it begins recording.
To stop the recording, click on the stop button.
Optionally, click on the Record Again button to re-record.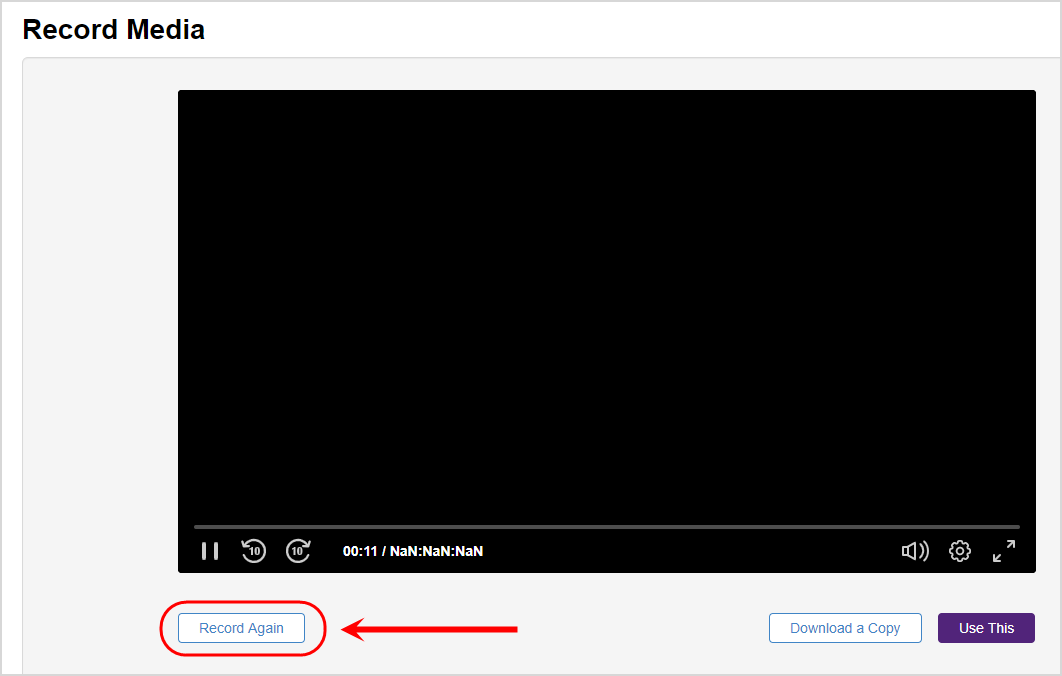 To save the recording, click on the Use This button.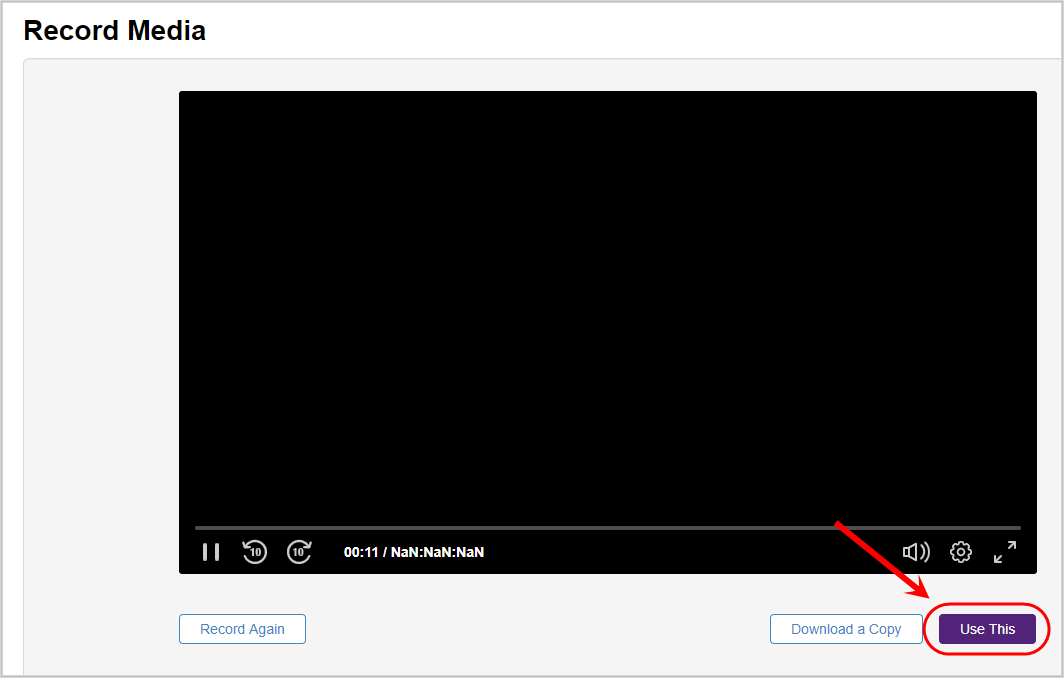 Optionally, edit the default recording title in the Name (Required) textbox.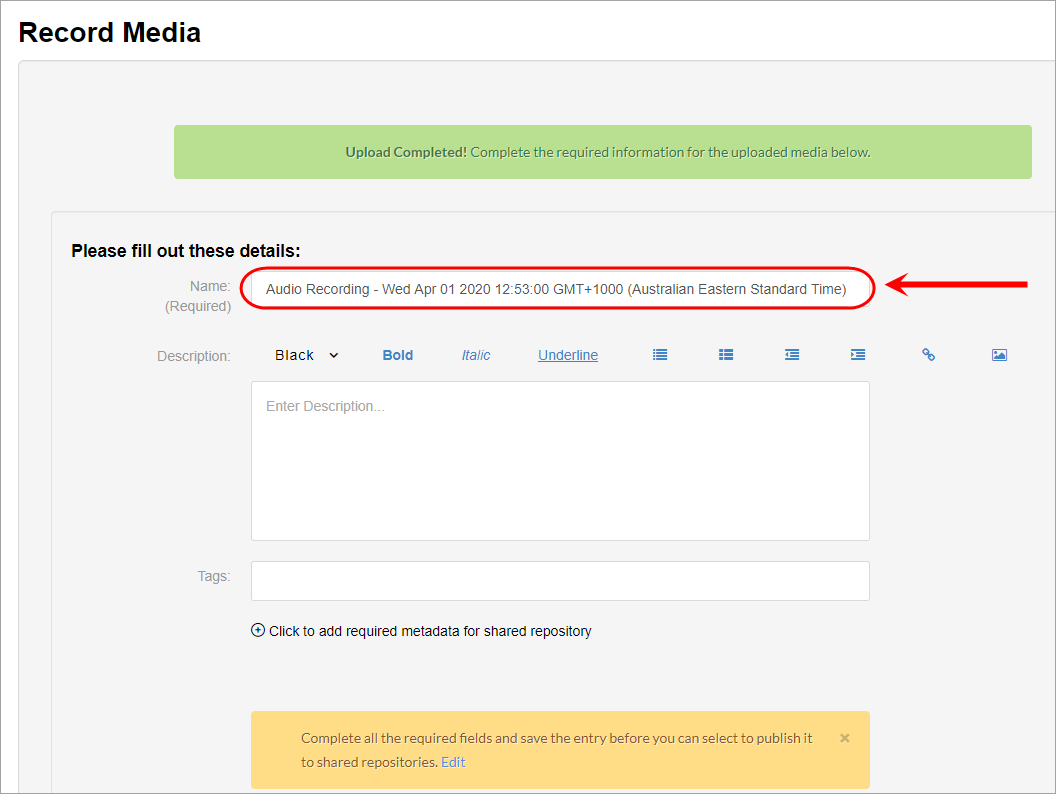 Click on the Save button.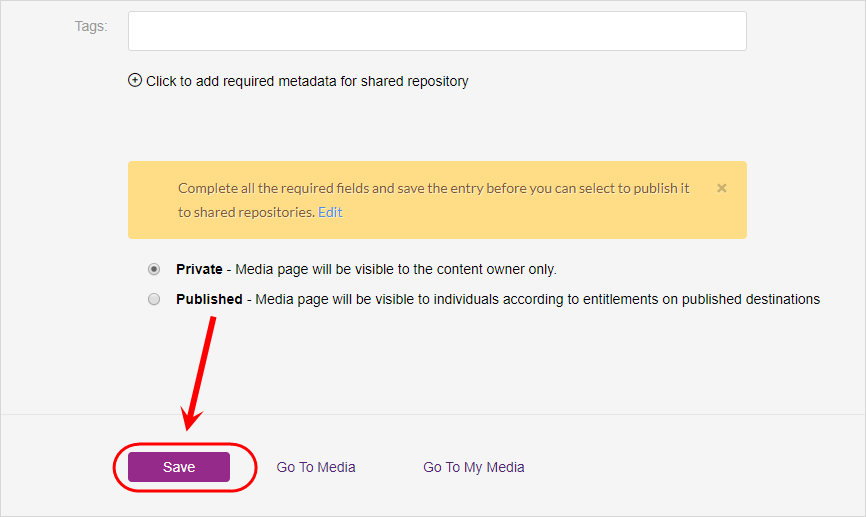 Click on the Go To Media button.