Release Content / Tools to Selected Students
The below example shows how to use adaptive release to make content available only to selected students.
Hover over the title.
Click on the down arrow button.
Select Adaptive Release from the drop down list.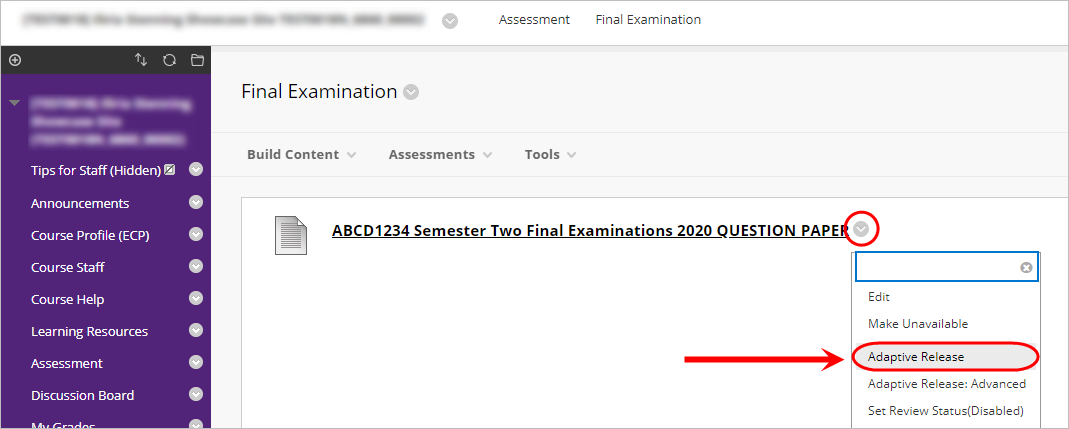 In the Membership section, click on the Browse button.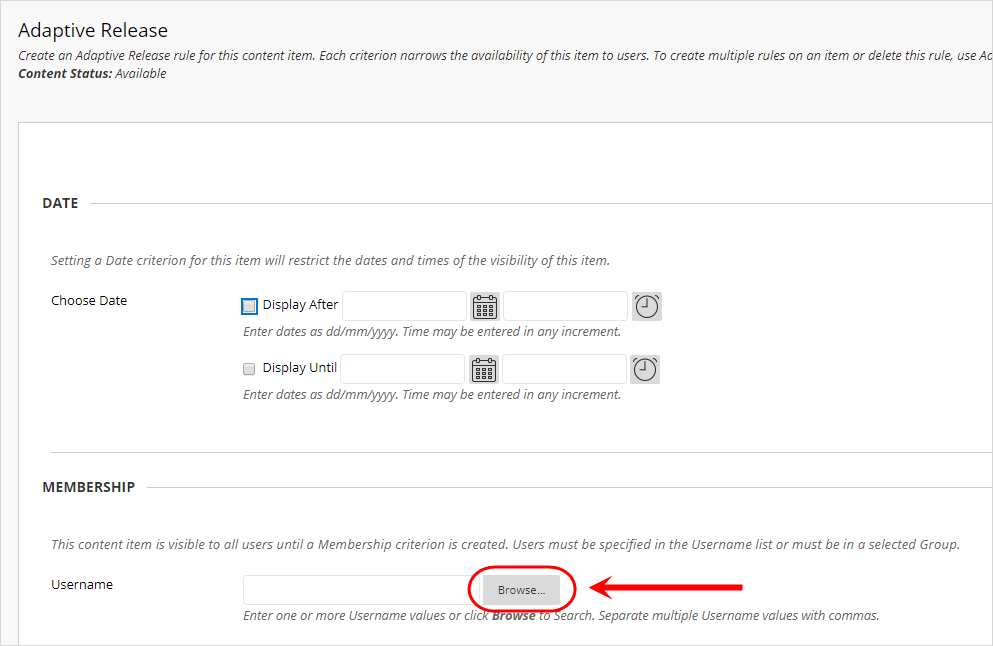 Select Last Name from the Search drop down list.
Enter the student's surname in the textbox.
Click on the Go button.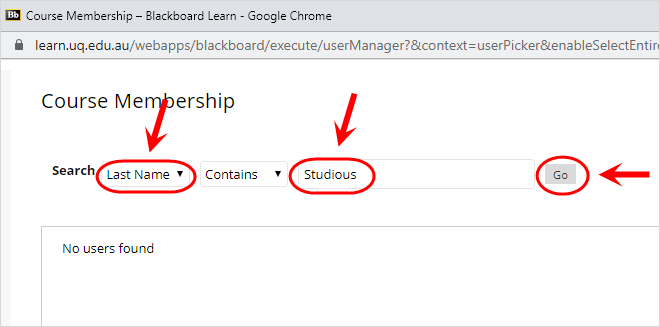 Select checkboxes for the required students.
Click on the Submit button.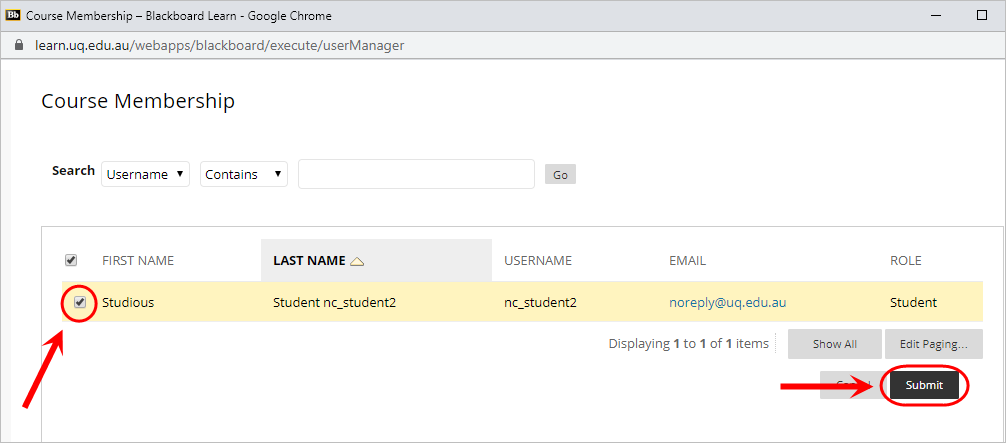 Click on the Submit button.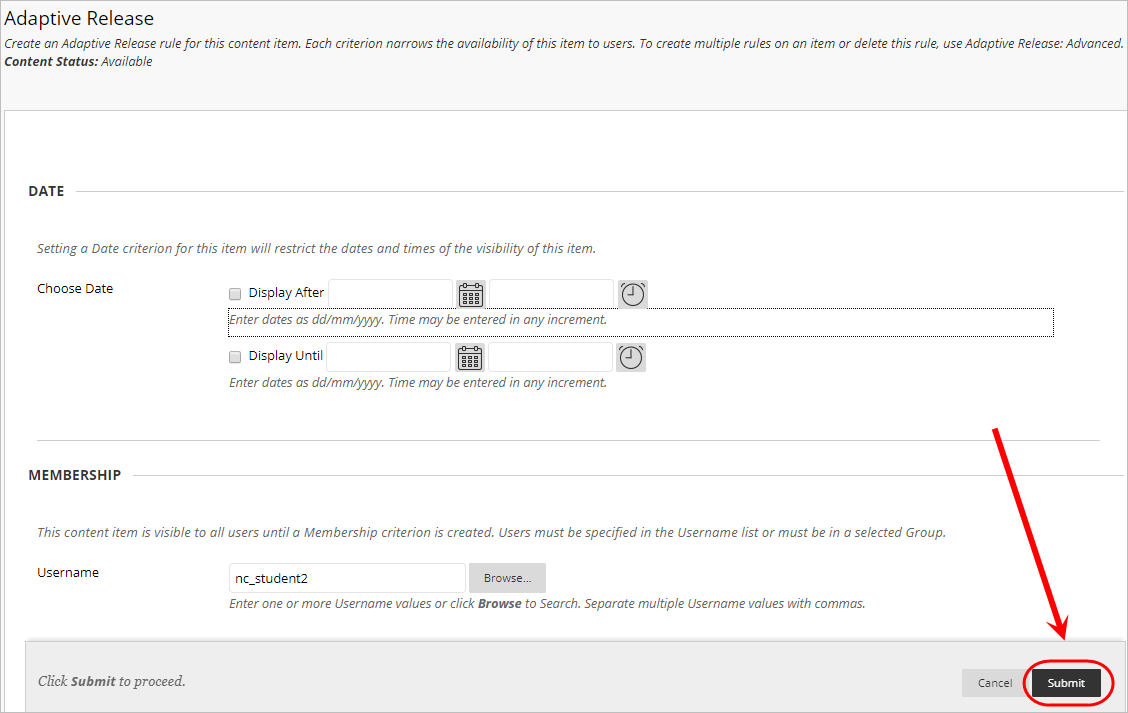 The content will then be viewable only by the selected students.