Release Content / Tools to Selected Groups
The below example shows how to use adaptive release, so a folder is only available to selected groups.
Hover over the folder title (or relevant content or tool).
Click on the arrow button.
Select Adaptive Release from the drop down menu.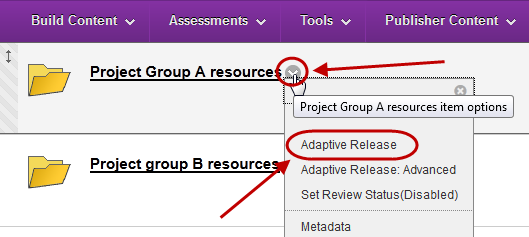 In the Membership section:

From Course Groups select the required groups.
Click on the right arrow button.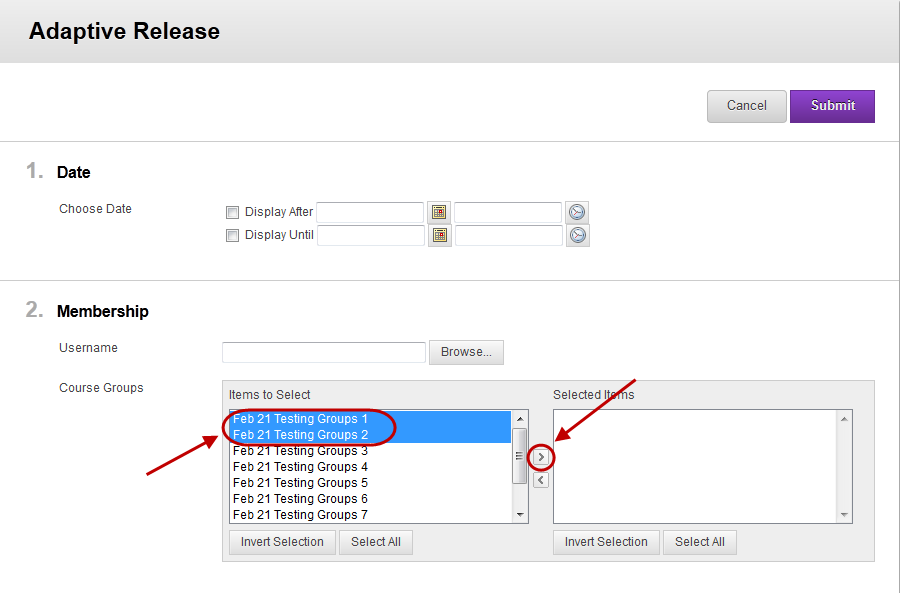 Click on the Submit button.
Note: The test link is now only viewable by the selected groups.