Kaltura Capture - Recording Options and Settings
Video Guide
Kaltura Capture - Recording Options and Settings (YouTube, 53s)
Kaltura Capture - Recording Options and Settings
Kaltura Capture allows a range of recording combinations but need to be configured in the main interface.
Voice-over PowerPoint: record a Multi-Source Presentation (video, screen, audio and voice-over-PowerPoint presentation).
Screen: record screen and voice.
Screen & Webcam: record screen and video.
Webcam: record webcam (with Audio) only.
Voice: record Audio only.
Kaltura Capture Library
To access the Library, click on Manage.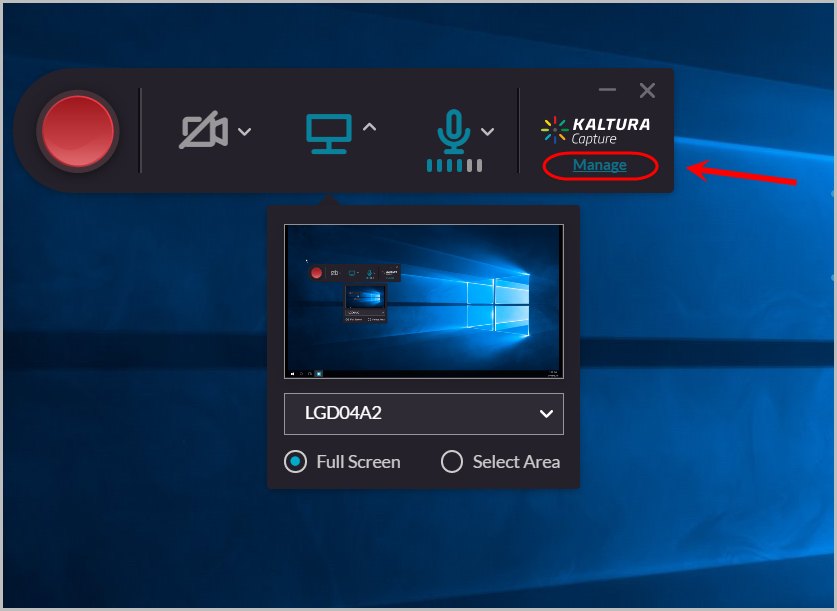 Click on the file icon to browse through previous recordings.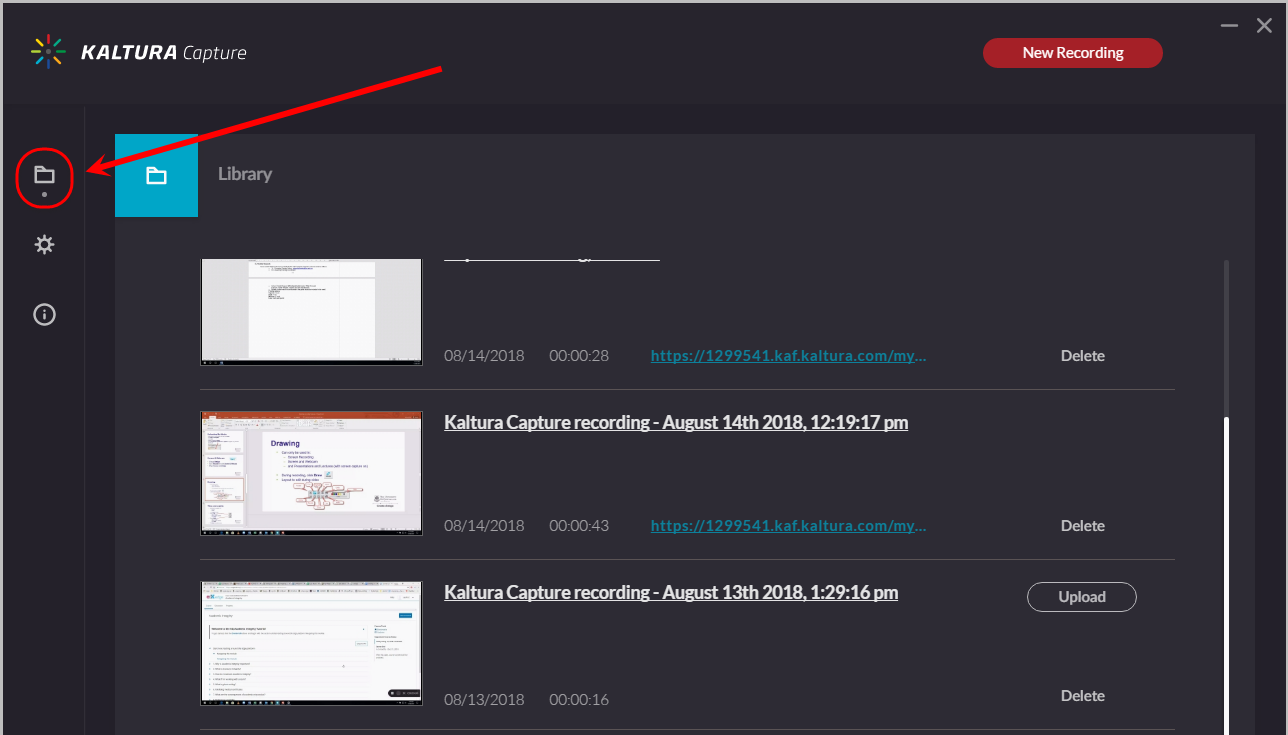 Click on Upload to send the recording to My Media or Delete to delete the recording from your library.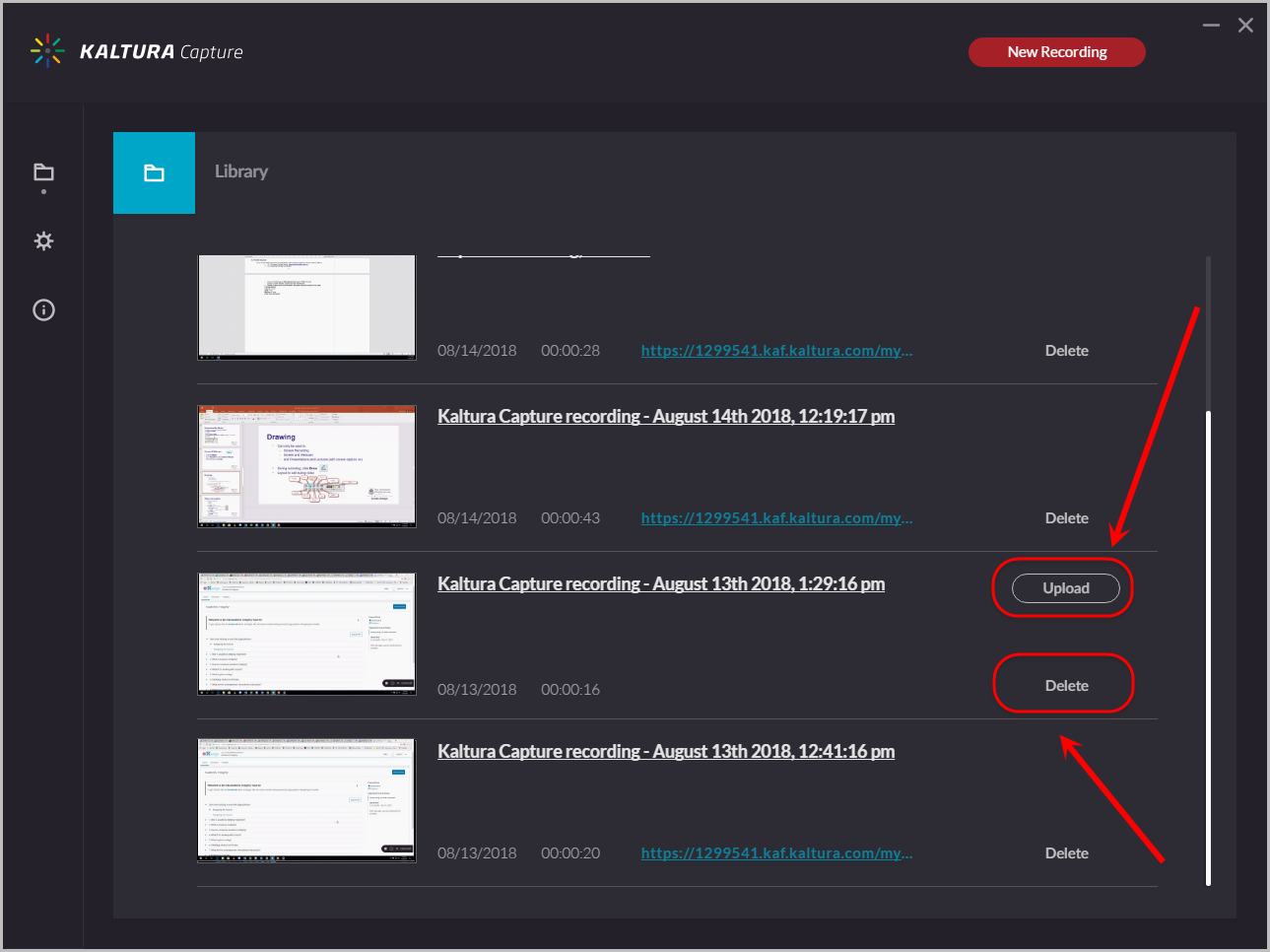 Kaltura Capture Recorder Settings
To access Settings, click on Manage.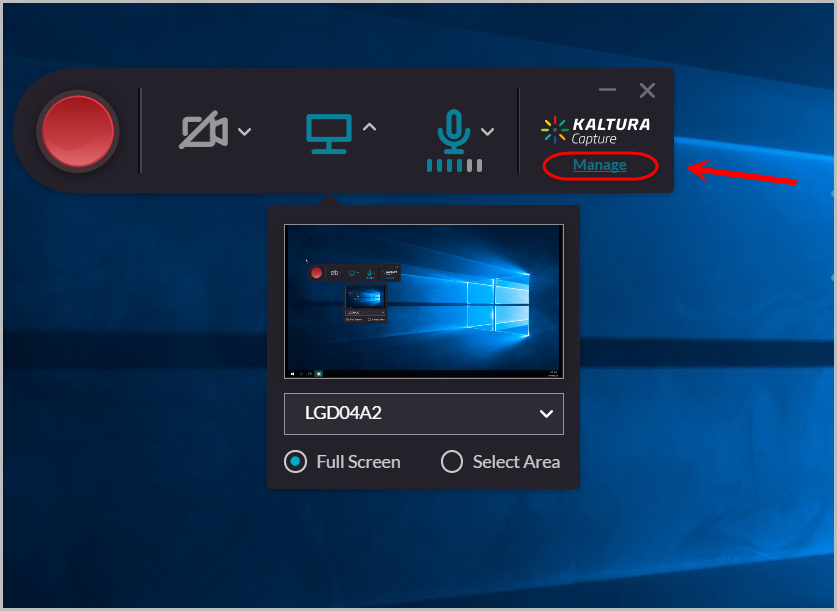 Click on the cog icon to modify settings.
Note: If you make any changes to setting you must click the Save button.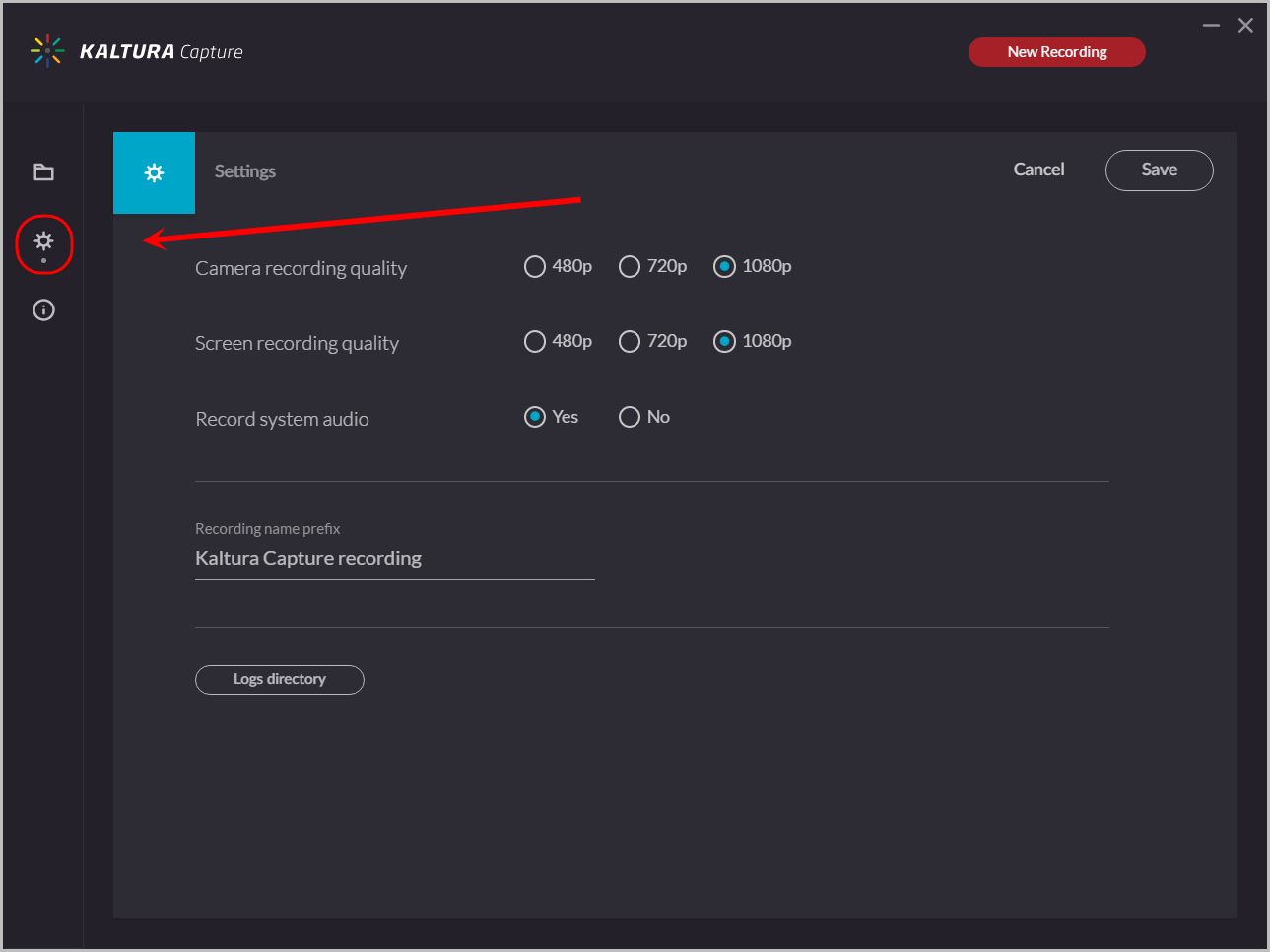 Select the 720p radio button for the setting Camera recording quality.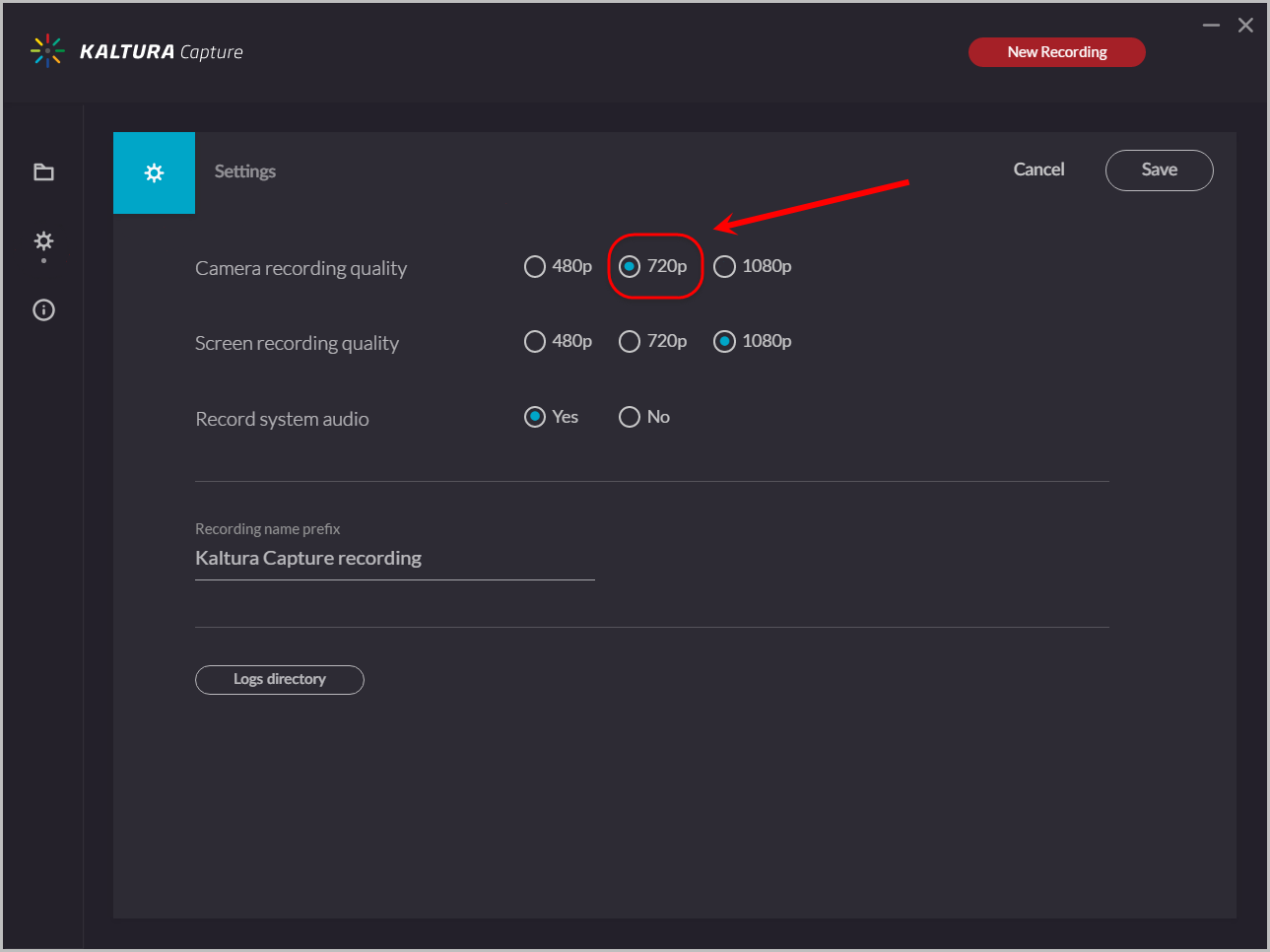 Select the 1080p radio button for the setting Screen recording quality.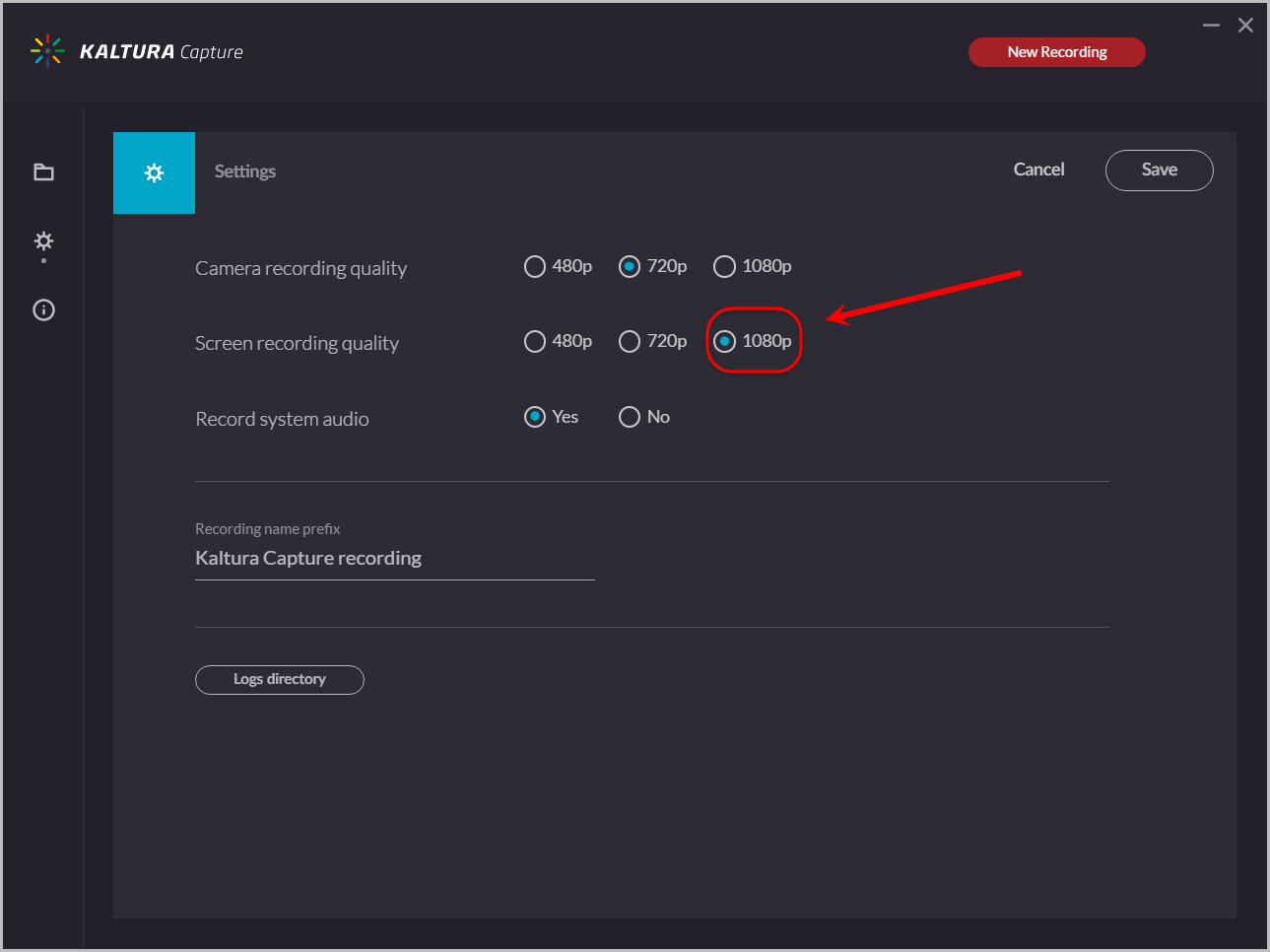 Kaltura Capture Information
Click on the information icon to view the following information:
Recorder version number.
Information about the connected user.
Weblink to your recordings in My Media.