Kaltura Capture - Insert a Video using the Text Editor
Video Guide
Insert a Kaltura Video using the Text Editor (YouTube 1m 22s)
Overview
Videos can also be uploaded anywhere there is Visual Textbox Editor (Announcements, Items, Discussion Board, Blogs, Journals, Wikis and Assignments). 
Videos can also be uploaded to Kaltura and directly inserted into a Content Area (Learning Resources or Assessment) using the Tools Menu. Refer to the Insert a video into a Content Area guide.
Refer to the Desktop Recordings tool page for information on creating webcam and screen recordings.
Note: To use Kaltura on campus you must be logged into the UQ Internet Quota System. i.e. Enter any external website address into your browser, enter your username and password and click continue.
Insert a video
Create either:

An announcement
Content item
Discussion Board
Blog
Journal
Wiki
An assignment

Enter a name in the Name textbox.
In the Text Editor, click on the Add Content button.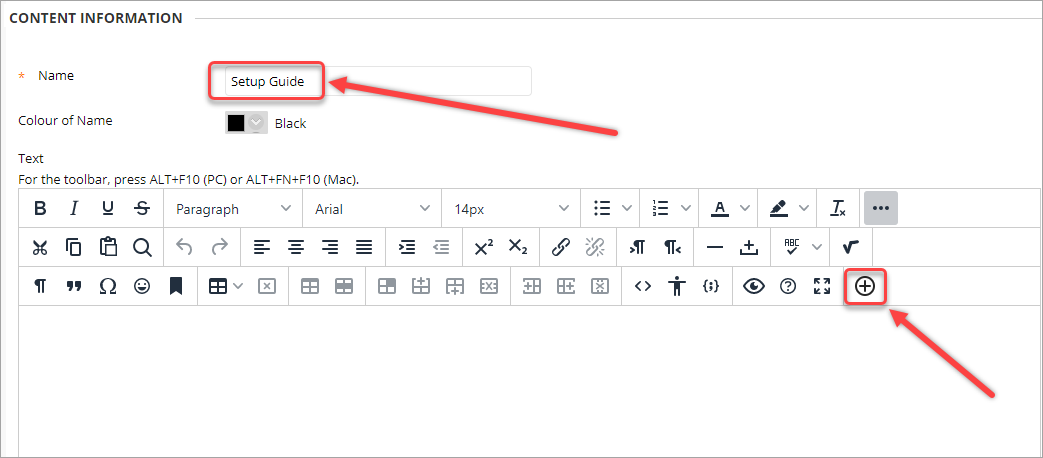 ​Click on Kaltura Media.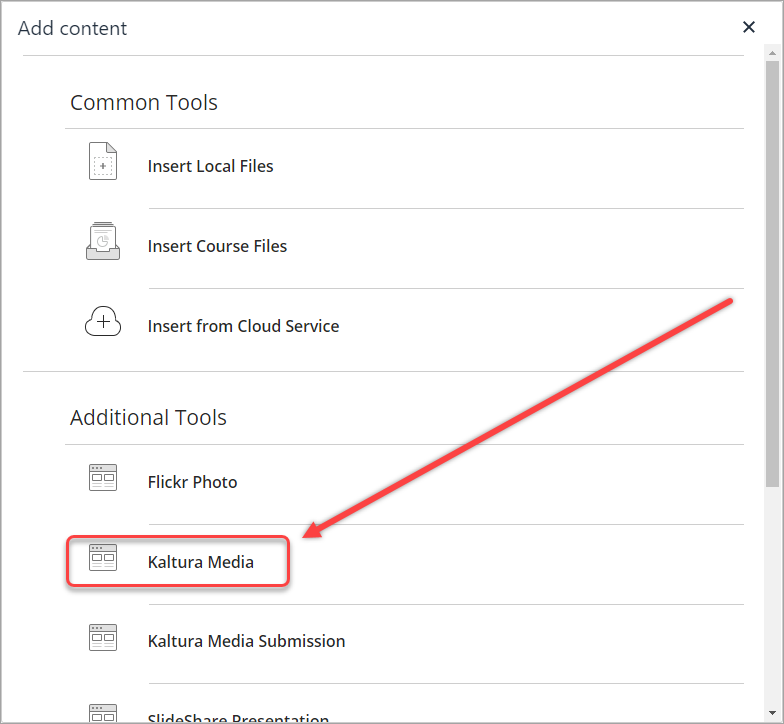 Click on the Select button to choose a video that you would like to insert.
Alternatively, click on the + Add New button upload a new video. Refer to the My Media guide and the Upload a video section.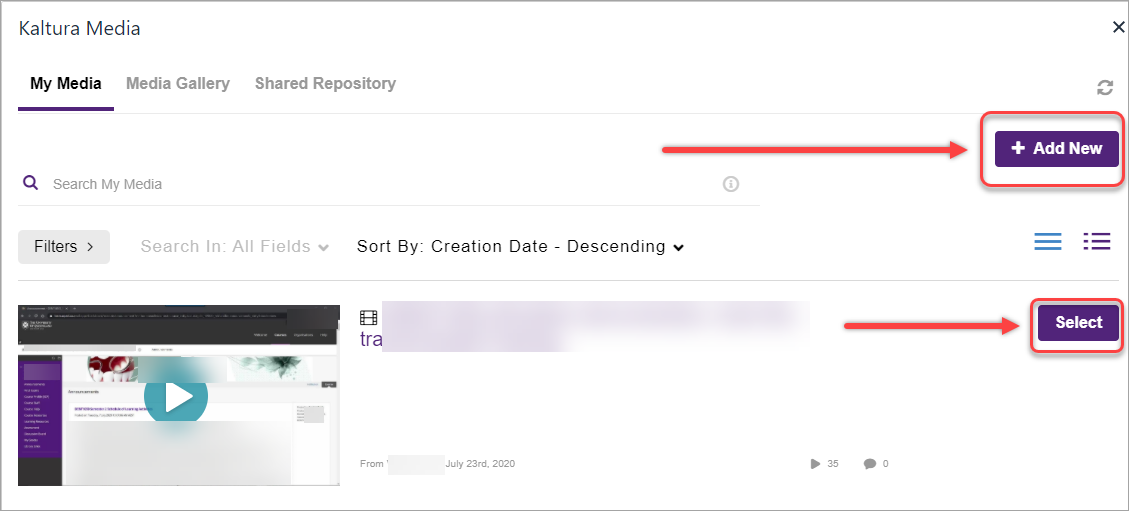 The media will be displayed in the Textbox editor.
Click on the Submit button to complete the process.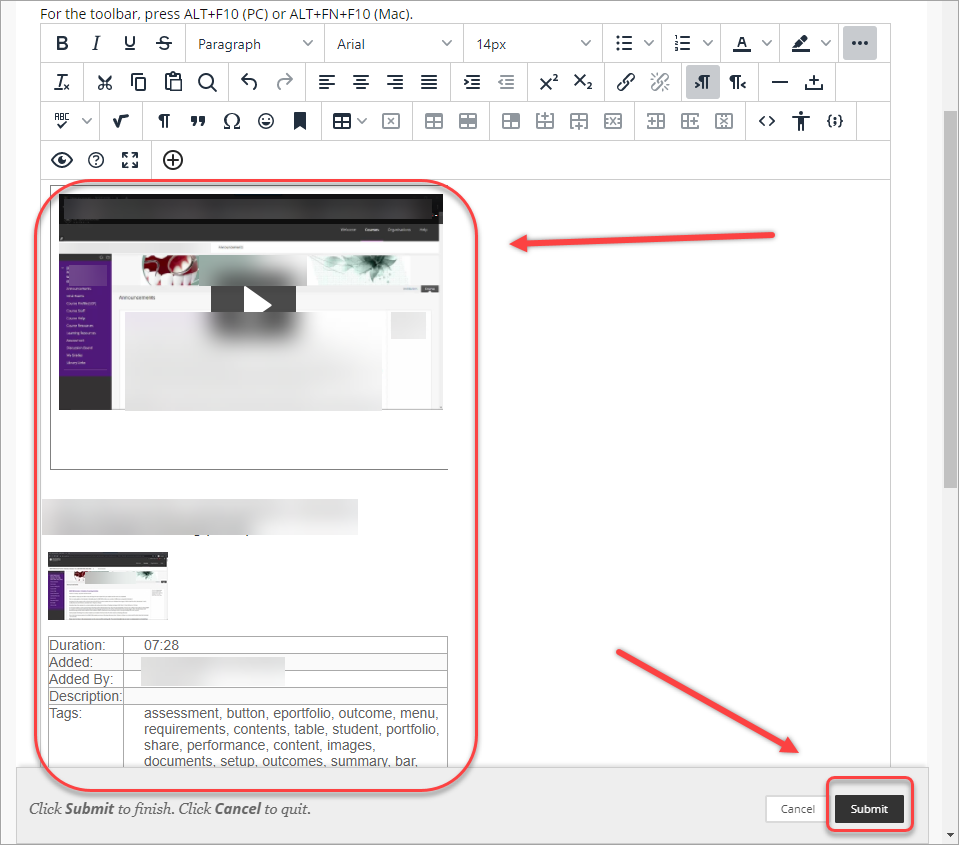 Delete the video
Select and highlight the displayed media information.
Press the Delete key on your keyboard or click on the Undo button in the Text Editor.
Note: Exercise caution when selecting the media as the deletion might affect other text etc in your message.
Click on the Submit button to finalise the process.