Deleting rules and restoring defaults
Refer to the Retention Centre Overview  guide for information on the At risk table defaults.
Delete rules
Access the Retention Centre, from the Control Panel select Evaluation > Retention Centre.
Click on the Customise button.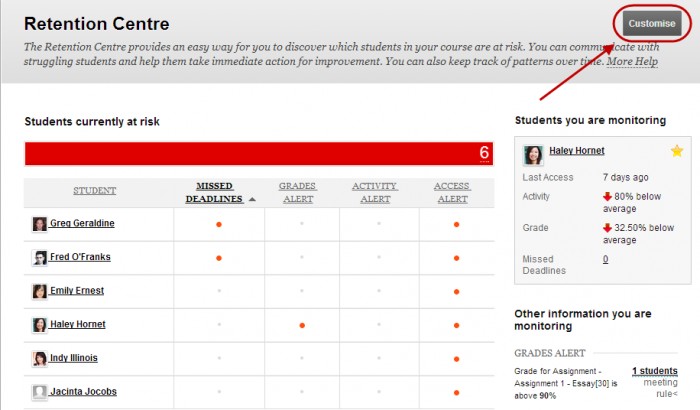 Hover over the rule name and click on the arrow button.
Select Delete from the drop down list.

Click on the OK button.
Restore defaults
Click on the Restore Default Settings link.