The Retention Centre is on automatically and can be accessed through your My Blackboard menu and through individual courses.
For an individual course
From the Control Panel select Evaluation > Retention Centre.
For all courses
Click on the down arrow button.
Click on the Retention Centre button.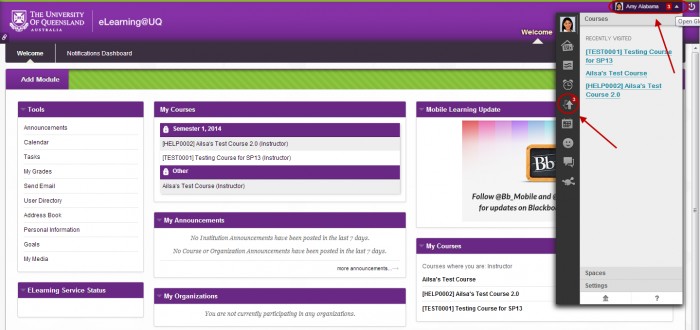 Note: The notifications 

 (little red numbers) do not disappear after you review the Retention Centre.
Select the required course on the left.
A summary of the At Risk table is shown on the right.
Click on the See Details button to open the full Retention Centre.