What are Course Reports?
Blackboard Course Reports generate information about your Learn.UQ course usage and activity data. Report data is automatically refreshed every 4 hours and is only available for the last 180 days.
Types of Reports
All User Activity inside Content Areas: a summary of all user activity inside Content Areas for the course.
Course Activity Overview: overall activity within a single course, sorted by student and date.
Course Performance: information showing how a single Blackboard Learn Course performs against a selected set of goals.
OHS Report: all the OHS modules users in your course have done.
Overall Summary of User Activity: user activity for all areas of the course, as well as activity dates, times and days of the week.
Single Course User Participation Report: detailed statistics on assessment and collaboration tool submissions for all users in this course during a specified timeframe.
Student Overview for Single Course: an individual student's activity within a course, sorted by date.
User Activity in Forums: a summary of user activity in Discussion Board Forums for the course.
User Activity in Groups: a summary of user activity in Groups for the course.
Generate Course Reports
Access your Learn.UQ course.
Expand the Evaluation menu within the Control Panel.
Click on the Course Reports link.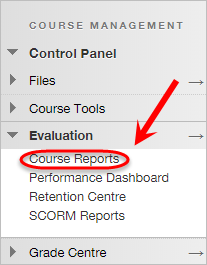 Note: OHS report is now available from Course Tools > OHS Status.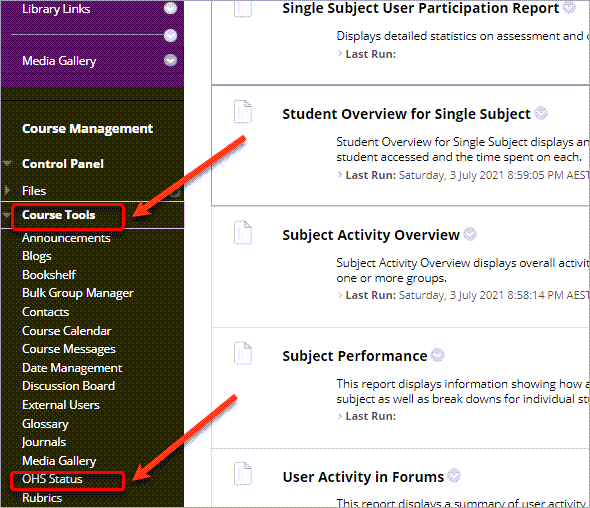 Click on the arrow next to the report you would like to run. 
Click on Run in the dropdown menu.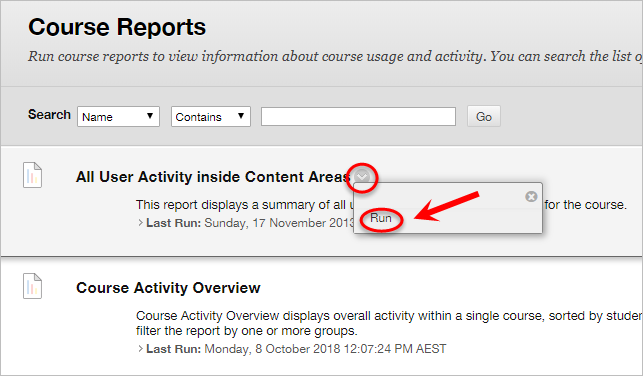 Select a Format for the report to be exported as. 
Note: If you would like charts to be displayed, ensure you select the PDF format.
Select a Start Date and End Date for the report to gather data from.
Select a User from the list, if you would like to run a report on a single student.
Tip: Hold down the Shift key to select more than one user.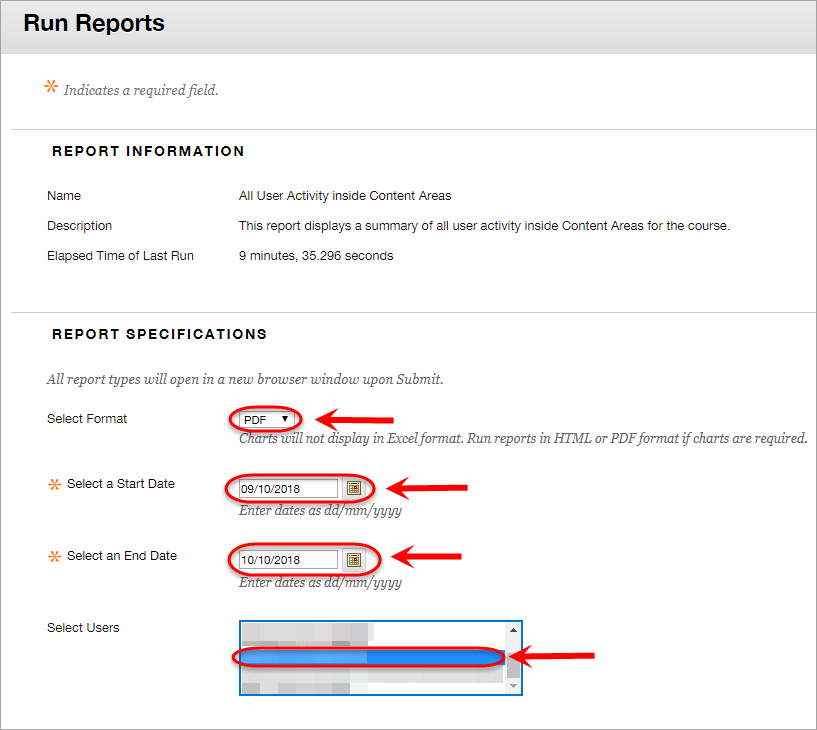 Click on the Submit button to generate the report. This may take a minute or two.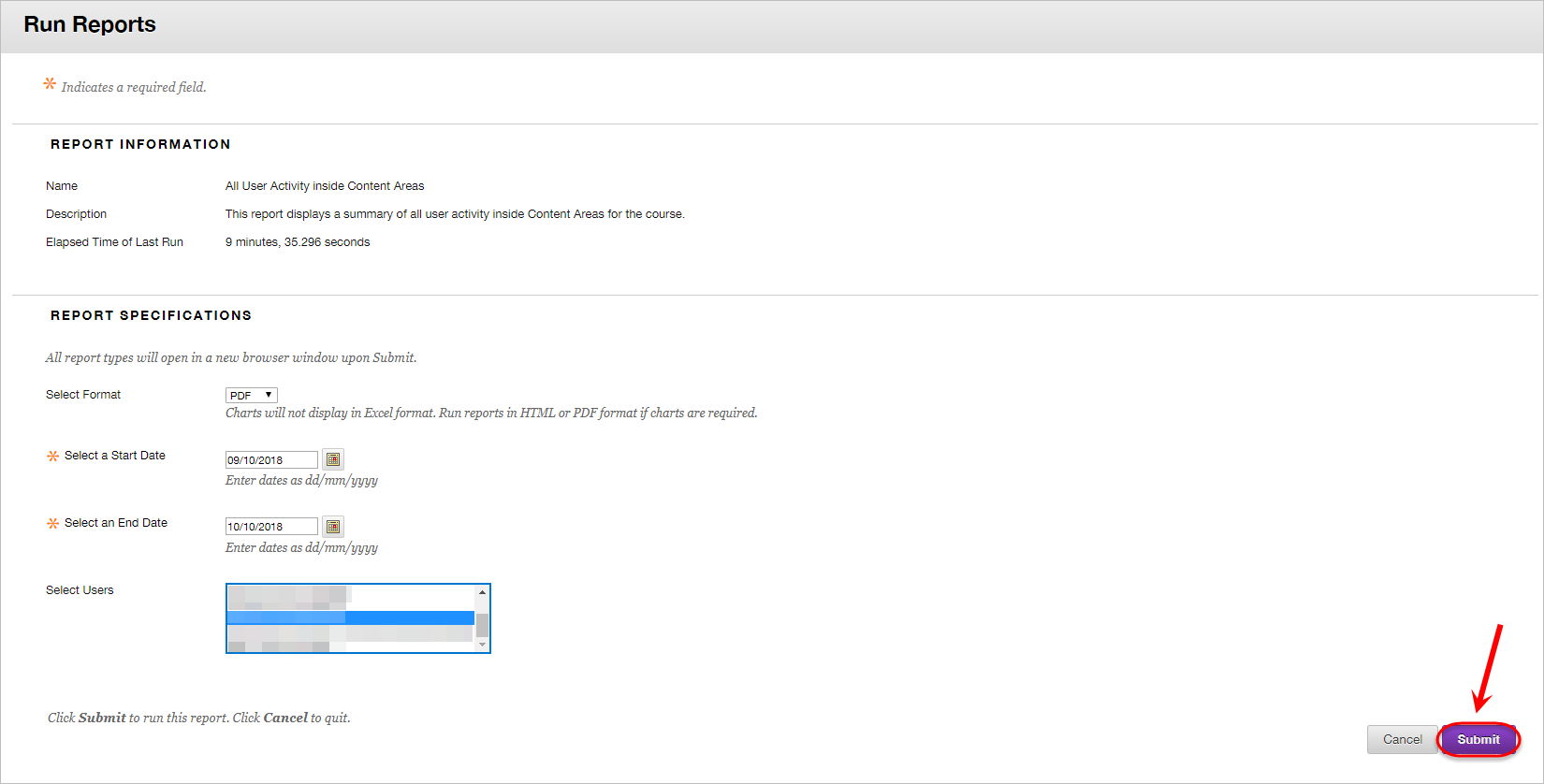 Click on the Download Report link to save a copy of the report.

eLearning Adviser Consultations (via Zoom)
The eLearning Adviser Consultations offers one-on-one consultations to course teaching staff on adopting UQ eLearning technologies.