Using an iFrame, you are able to embed Padlets or videos from companies such as Lynda.com within an item in your Learn.UQ course.
Access the content you wish to embed. 
Copy the iframe embed code. 
Tip: The code will begin with <iframe.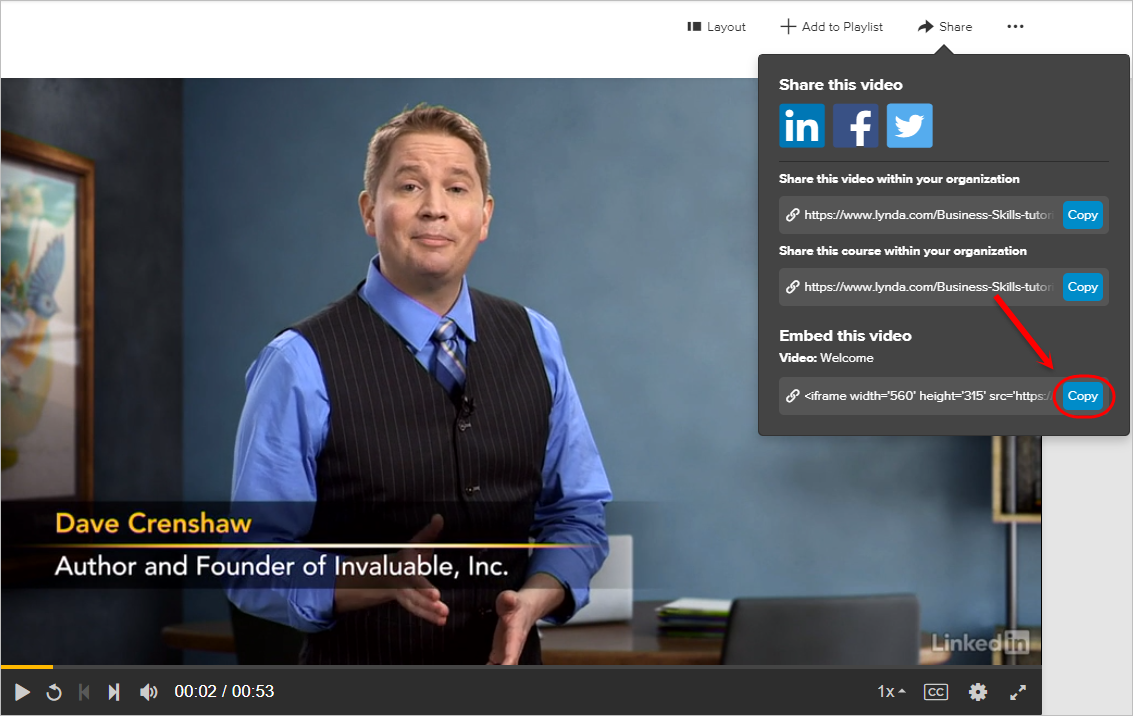 Access your Learn.UQ course. 
Within Learning Resources, select Build Content > Item.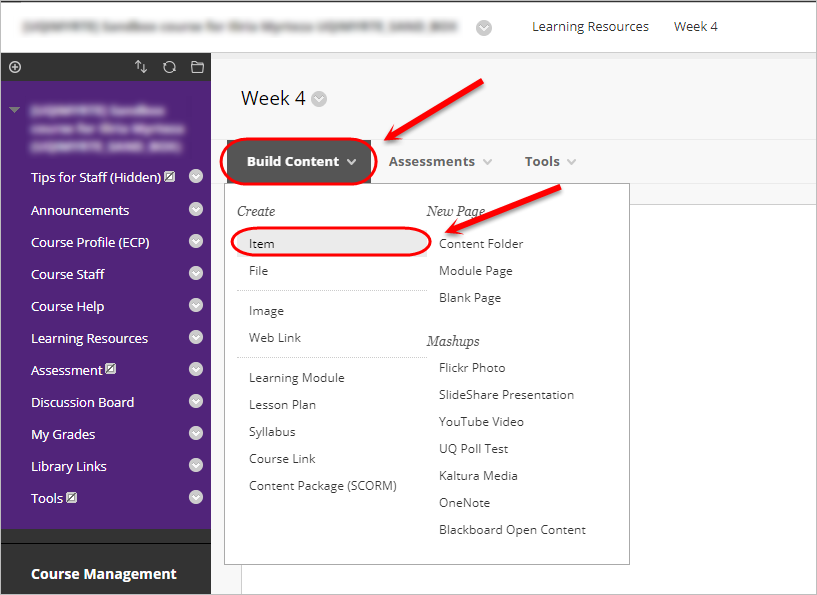 Enter a title in the Name textbox.
Click on the HTML button in the Text Editor.
In the pop-up window, paste the embed code into the HTML code view textbox. 
Click on the Update button.
The embedded video will appear as a yellow box in the Text textbox.
Note: Depending on the embed code, there may be additional text that is also embedded (e.g. an external link or author). 
For Permit Users to View this Content, select the Yes radio button.
Click on the Submit button.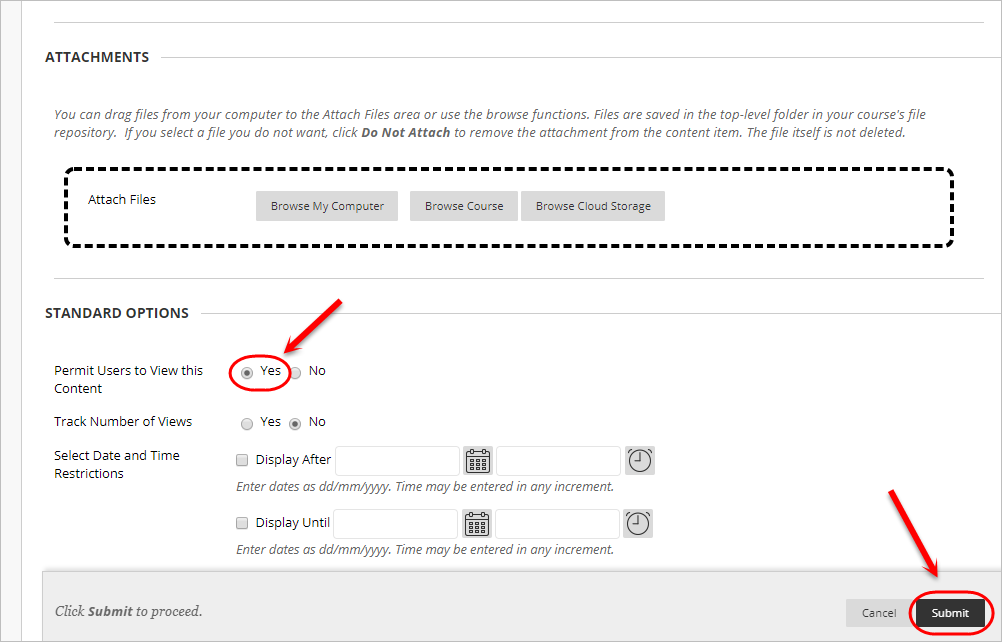 The content will then be embedded within your Learn.UQ course.