Add a Content Area
Click on the plus button.
Select Create Content Area from the drop down menu.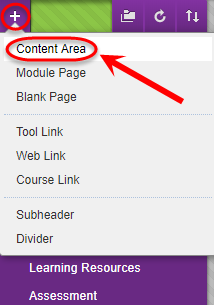 Enter the title in the Name textbox.
Check the Available to Users checkbox.
Click on the Submit button.
​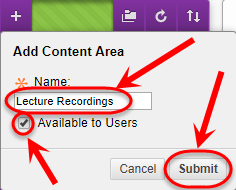 Click and drag the double arrow to the left of the Content Area to the required position.