This guide explains how Course Coordinators can access student headshots to learn the cohort better, for identity verification during assessment and any other teaching and learning activities.
Note: Student headshots will be available by the start of Week 1 each Semester.
Note: This function is available only for Course Coordinators. The downloaded headshots may be forwarded to tutors, so they can familiarize themselves with the students.
Log in to https://portal.my.uq.edu.au.
Go to My courses.

Select the required course.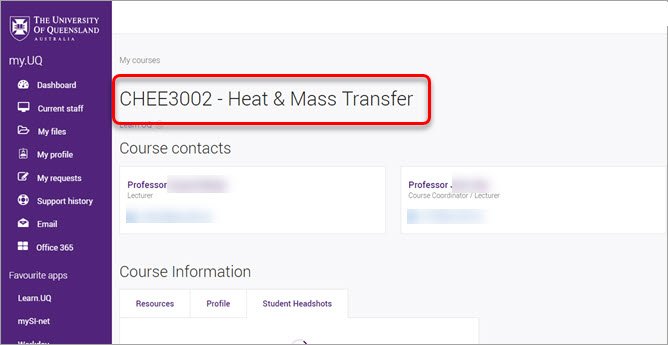 Under Course Information click on the Student Headshots tab.
Click on the Request Headshots button.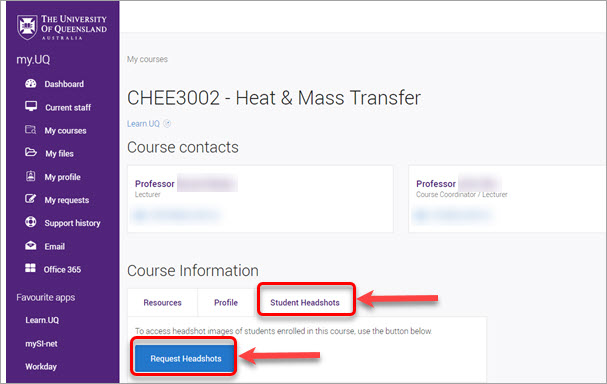 Click on the Download Headshots button.
Note: The first time the request is submitted, it might take several minutes for it to be processed. Next requests are processed immediately.