Write a PeerMark Instructor Review - Semester 1, 2021
From Control Panel select from Course Tools > Turnitin Assignments.
Click on the required assignment link.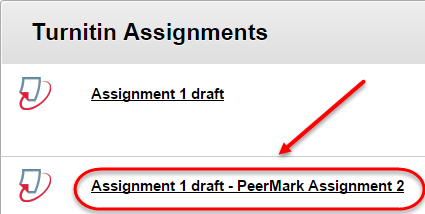 Click on the More Actions link of the required student.
Select Write instructor review from the drop down list.

Complete the review in the left hand panel.
Click on the Submit button.
Click on the Return to Assignment Inbox button.
Repeat for each student.
Edit an instructor review
Click on the show all details link.

Click on the Read Review (Edit) link for the required student.