View and sort late Turnitin assignment submissions - Semester 1, 2021
Method 1
In Grade Centre, you can view a list of student submissions for a particular assessment task (e.g. Blackboard Tests, Blackboard assignments and Turnitin assignments) and quickly sort from newest to oldest to determine which students submitted after the due date.
For step-by-step instructions, refer to the View and sort late submissions guide.
Method 2
In the Turnitin Assignment Inbox, you can view a list of students who submitted after the due date which will be marked as "Late". You can also view the date/time each student submitted in Turnitin Feedback Studio. 
From the Control Panel, select Course Tools > Turnitin Assignments. 
Select the required assignment from the list. 
Click on the DATE column title twice to sort submissions from newest to oldest.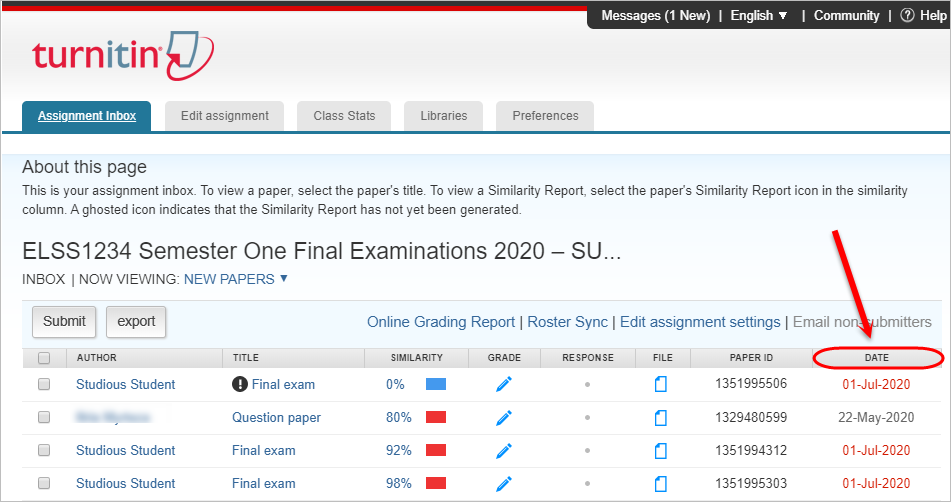 All late submissions will then appear at the top of the list. 
Click on the title for the first late submission in the TITLE column.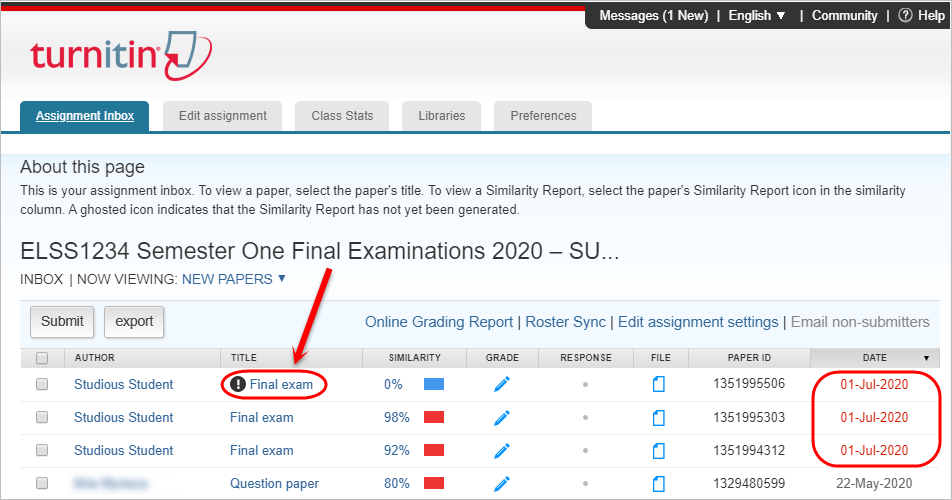 Click on the Information icon in the side menu. 

You will then be able to view the date and time of the student submission.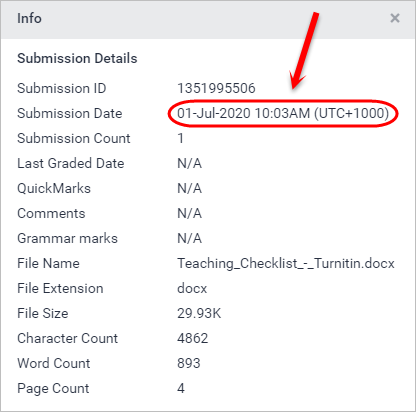 Repeat Steps 5-7 for all late submissions.