Turnitin - Email Non-Submitters - Semester 1, 2021
The Email Non-Submitters function allows you to email students within a course who have not submitted their assignment. 
Access Turnitin assignments
From Control Panel select from Course Tools > Turnitin Assignments.

Click on the required assignment link.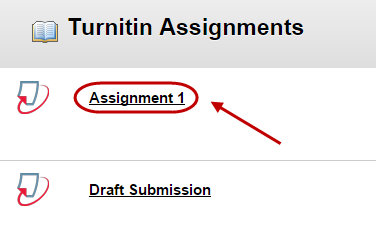 Email Non-Submitters
All students who have not submitted will have a late stamp under the date column.
Click on the Email non-submitters hyperlink.

Enter a subject and message for your email.
Click the Include me checkbox if you would also like to receive a copy of the email that your students will receive.
Click the send button.