Turnitin - Control the Release of Results - Semester 1, 2021
Once you have finished marking, to release the results to students, you will need to:
Change the Post Date in Turnitin
Show the Turnitin assignment column in Grade Centre
Students will then be able to view their marks through My Grades. 
​Note: To ensure students cannot view marks while marking is in progress, initially set a Post Date in Turnitin well after the due date to allow time for marking to be completed AND ensure the assignment column is hidden in Grade Centre. 
Video Guide
Control the release of Turnitin results (YouTube 1m 21s)
Change the Post Date
Hover over the assignment title and click the (arrow) button.
Select Edit from the drop down list.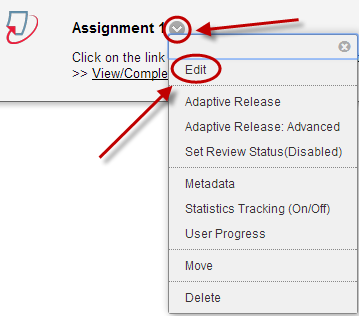 Select the Post Date (the date when marked assignments and grades are available to students in Turnitin).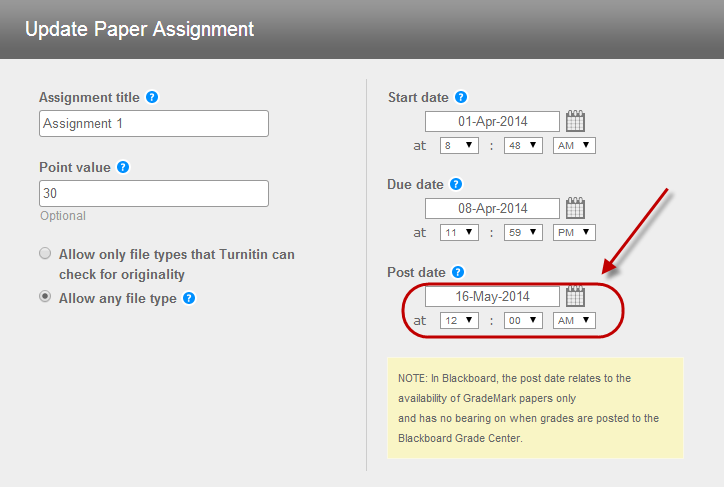 If required, click on the plus button to open Optional Settings and select the Yes, Reveal grades to students only on post date? radio button.

Show the Grade Centre column
From the Control Panel, select Grade Centre > Full Grade Centre.
Click on the down arrow button next to the assignment column heading.

Select Hide from Students (on/off) from the drop down list.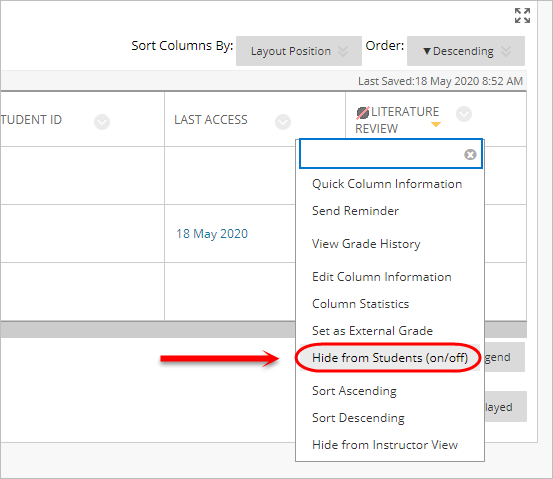 The column will then be made available so students can view their marks through My Grades.