Submit an Assignment on behalf of a Student
Click on the Browse button.
Navigate to and open the required file.
Select the name of the required student from the Student drop down list.
Repeat for all assignments you need to upload.
Click on the Upload All button.
​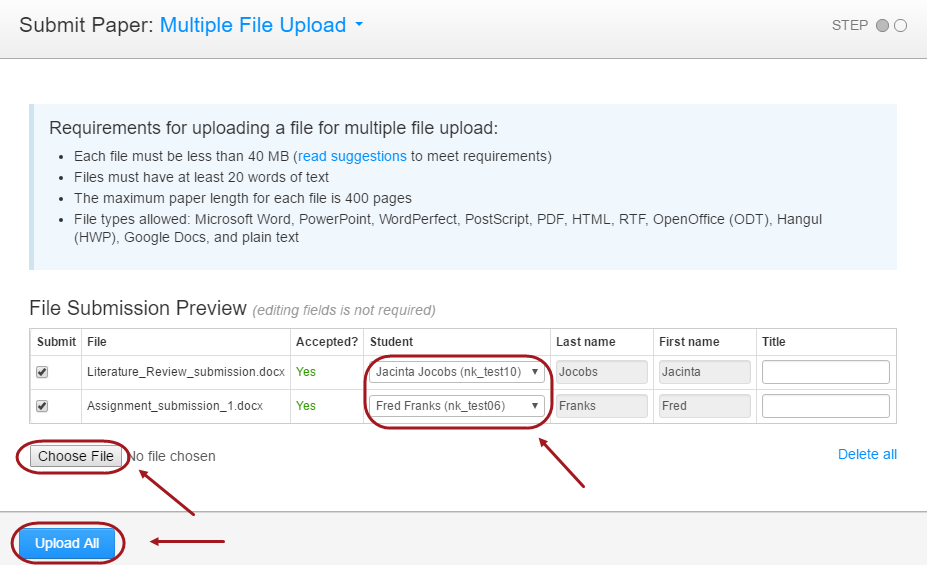 Click on the Submit button.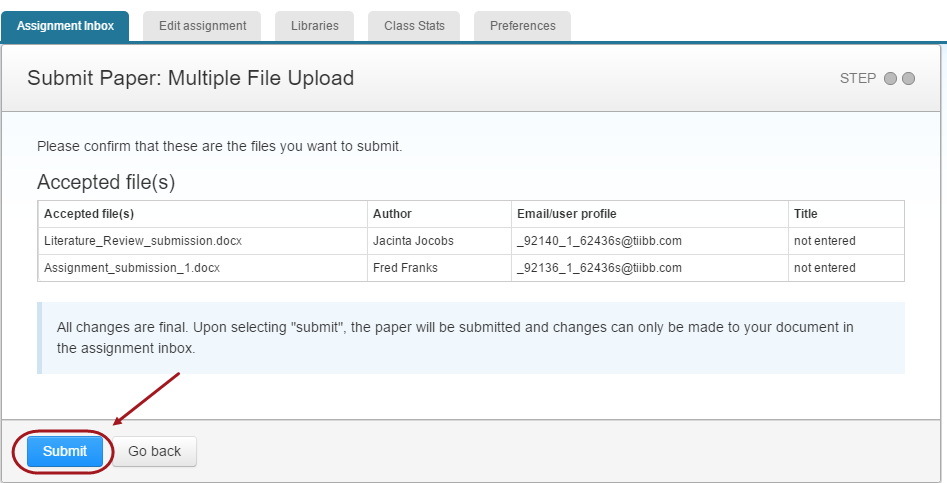 The file will be available in the Assignment inbox.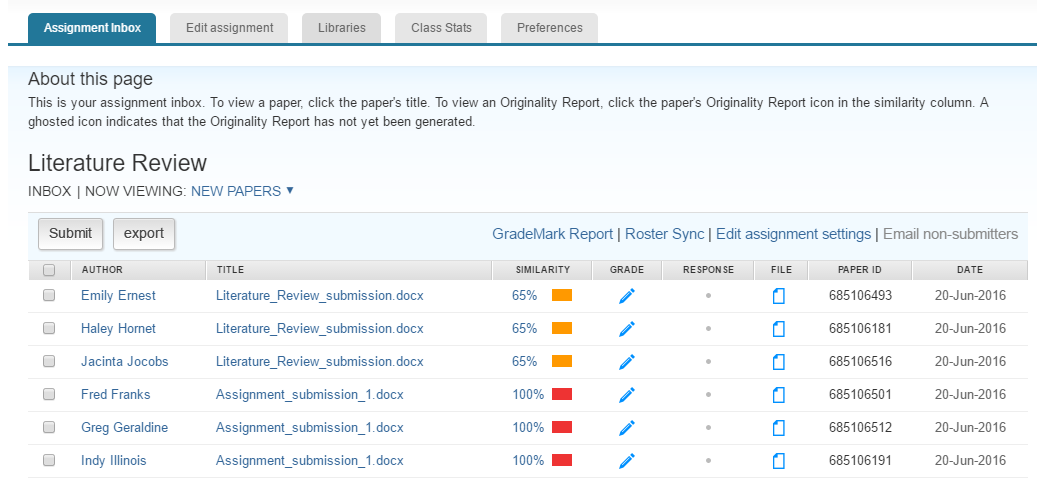 ​Submission through the Student Submission link
Access the Turnitin submission link i.e in the Assessment area of Learn.UQ.
Click on the Assessment link.
Click on the View/Complete button on the required assessment link.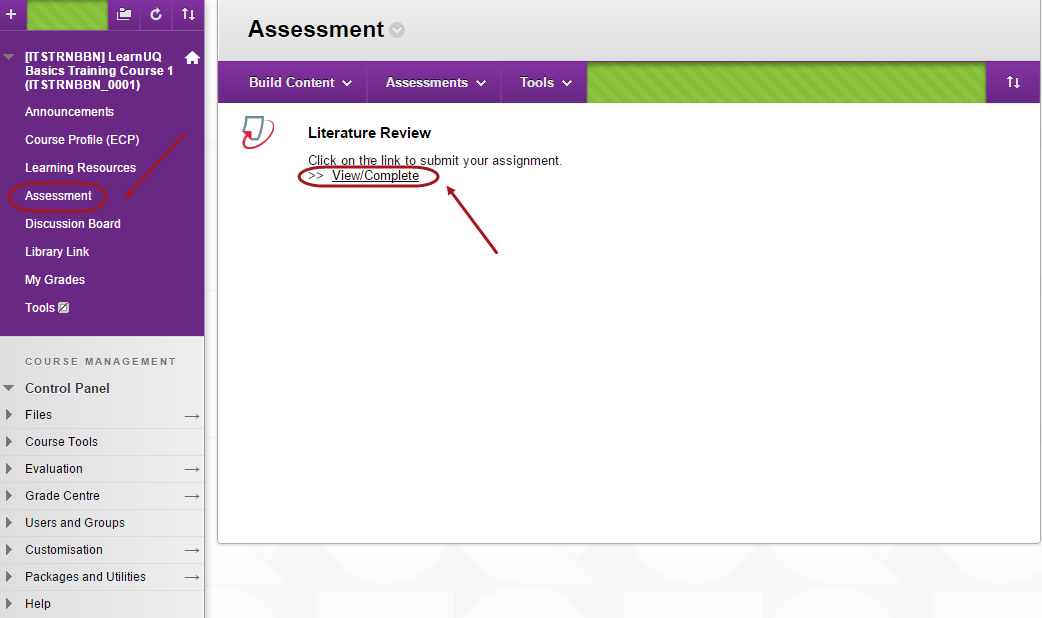 Click on the Author drop down and select the required student name.
Note: This process is for a single file upload, refer to the multiple file upload process above for further instructions.
Put in a Submission title.
Click on the Choose from this computer button.
Navigate to and open the required file.
Click on the Upload button.
Review your submission and click the Confirm button.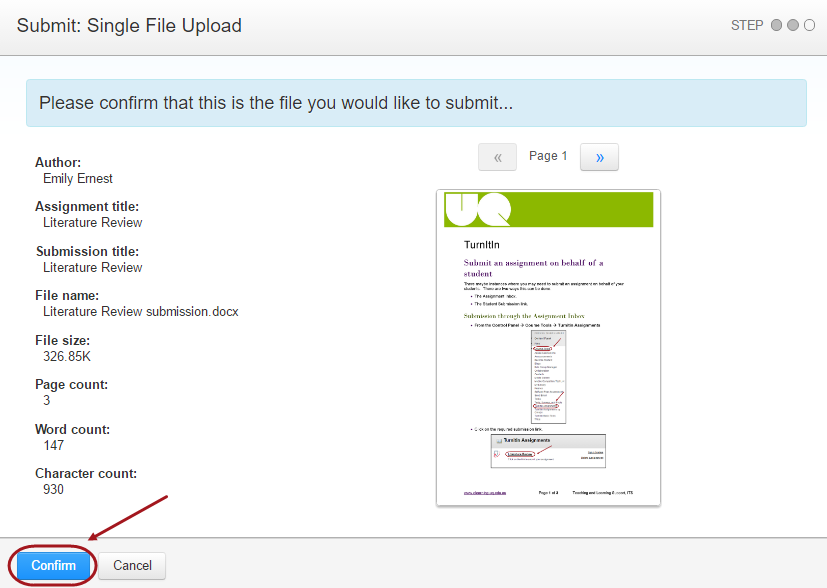 You will get a confirmation page which includes a digital receipt of your submission.
Click on the Go to assignment inbox link to return to the submissions page.