Multiple File Upload - Semester 1, 2021
This function is useful if you need to upload the whole classes' assignments for some reason. i.e. Checking assignments submitted using the Blackboard Assignment tool for plagiarism.
Access assignment
If needed create a TurnItIn assignment submission link (refer Create a TurnItIn Assignment (text based) guide)
From the Control Panel select from Course Tools > Turnitin Assignments.
Click on the required assignment link.
Submit assignments
Click on the Submit button.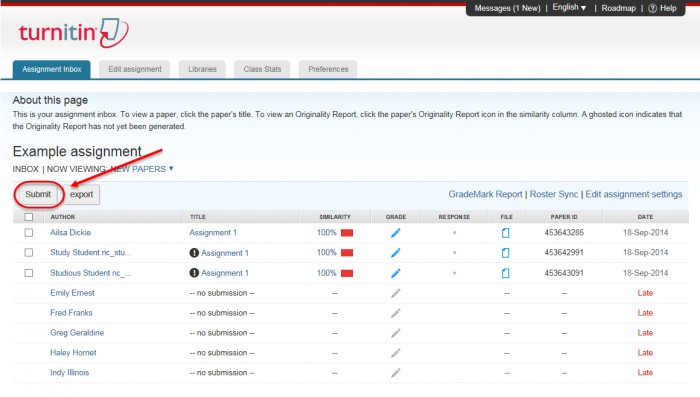 Select Multiple File Upload from the Submit drop down list.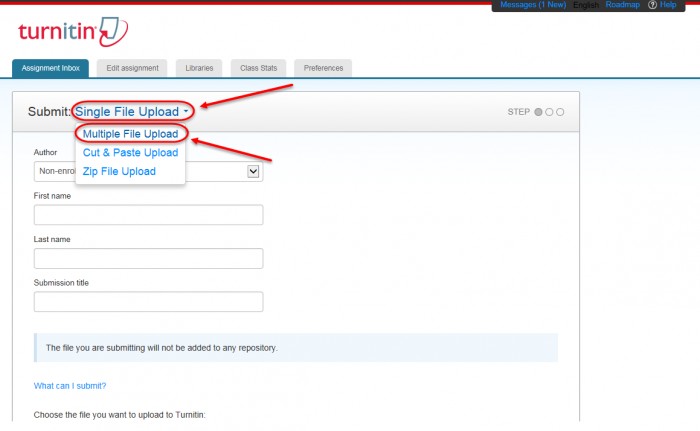 Click on the Browse button.
Navigate to and open the required file.
Optionally, select the name of the required student from the Student drop down list.
Repeat for all assignments you need to upload.
Click on the Upload All button.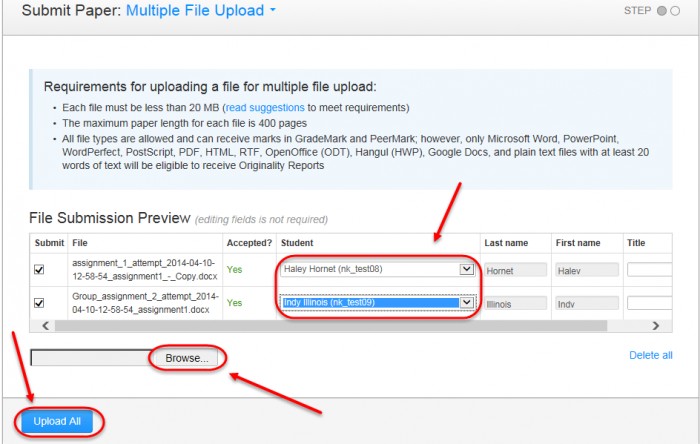 Click on the Submit button.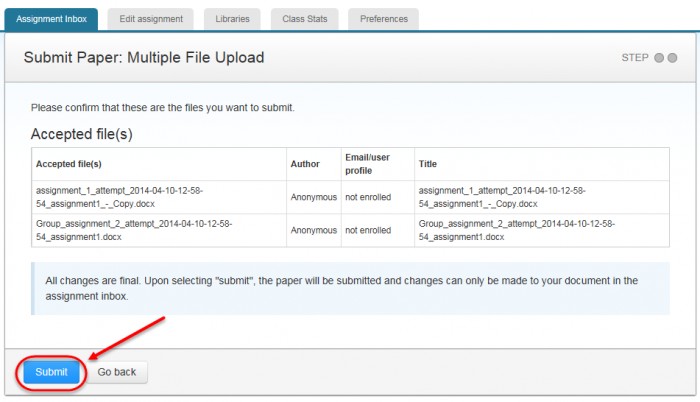 The file will be available in the Assignment Inbox.