Access and view the Similarity Report - Semester 1, 2021
Video Guide
Access and view the Similarity Report (YouTube, 2m 28s)
Access the Similarity Report
From the Control Panel, select Course Tools > Turnitin Assignments.

Select the required assignment from the list.

Click on the similarity score percentage for the required student in the Similarity column.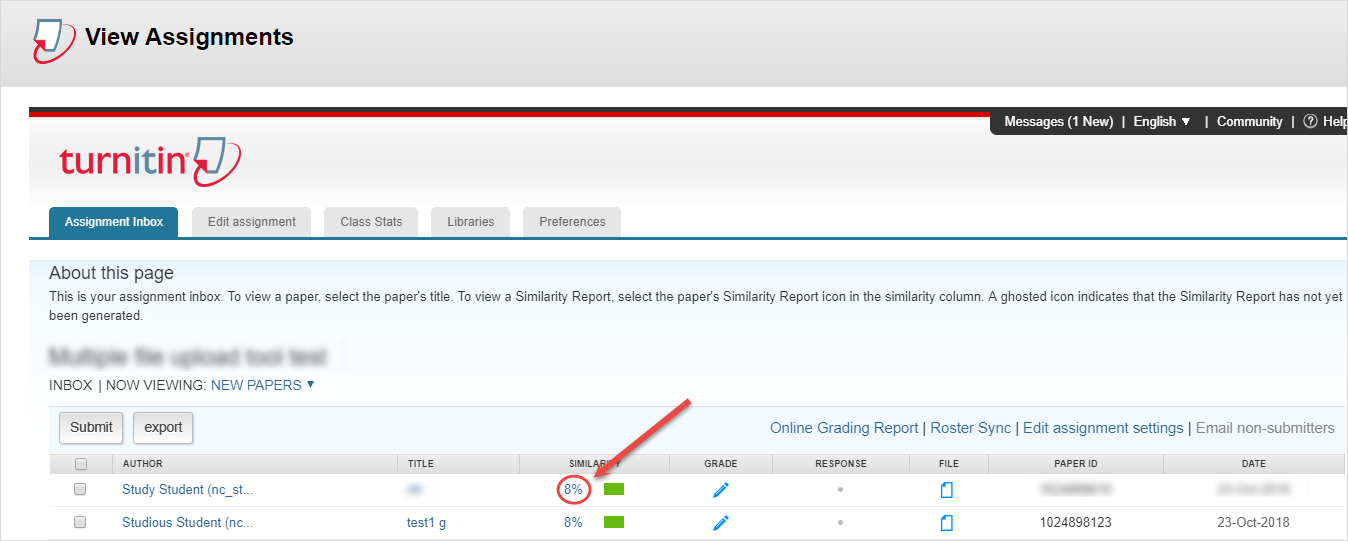 Turnitin Feedback Studio will then launch in a new window.  
View the Similarity Report
Click on the similarity score button in the similarity toolbar. 
Note: For more information about the similarity score, refer to the Interpreting the Similarity Report (Turnitin) guide. 
In the Match Overview side panel, view a breakdown of all the matches that have been found, ordered by highest similarity match to lowest.
Click on a source to view the match in more detail. 

A source box will appear on the paper.
Click the book icon to view the full source.
.

The full source text can then be viewed in the Full Source Text side panel, with all matching text shown in red.