Access and Navigate Assignments - Semester 1, 2021
Though assignments can be accessed through Grade Centre it strongly recommended that you access assignments directly through TurnItIn. This is to ensure that you mark the latest submitted assignment.
Video Guide
Access and navigate Turnitin assignments (YouTube, 1m 47s)
Access TurnItIn
From Control Panel select from Course Tools > TurnItIn Assignments.
​

Click on the required assignment link.

Access a student assignment (GradeMark)
Click on the (pencil) icon for the required student assignment.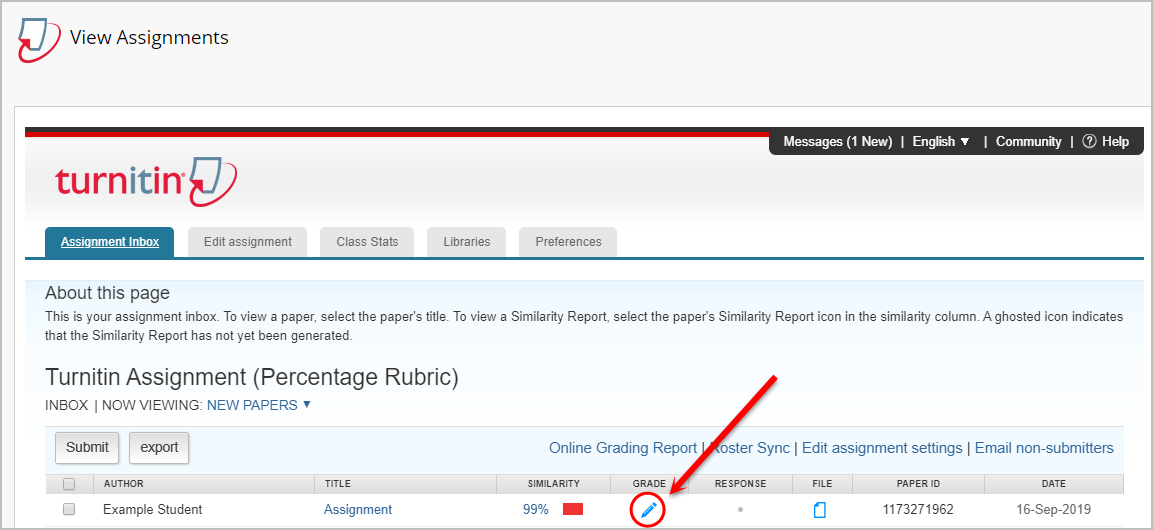 View GradeMark and Similarity Report
Click on the layers button to enable viewing of the Grading and/or Similarity layers. 
Change the size of the text
Click on the zoom slider and drag until text is the required size.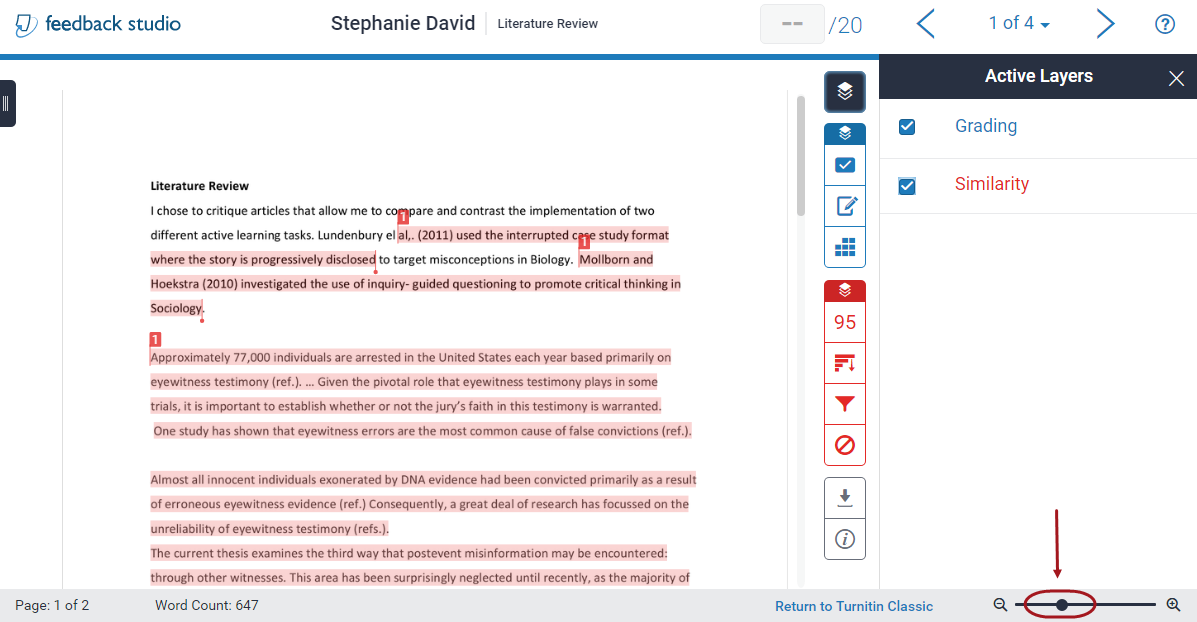 Enable page navigation
Click on the Toggle page navigation button.
To lock your page view navigation click on the lock button.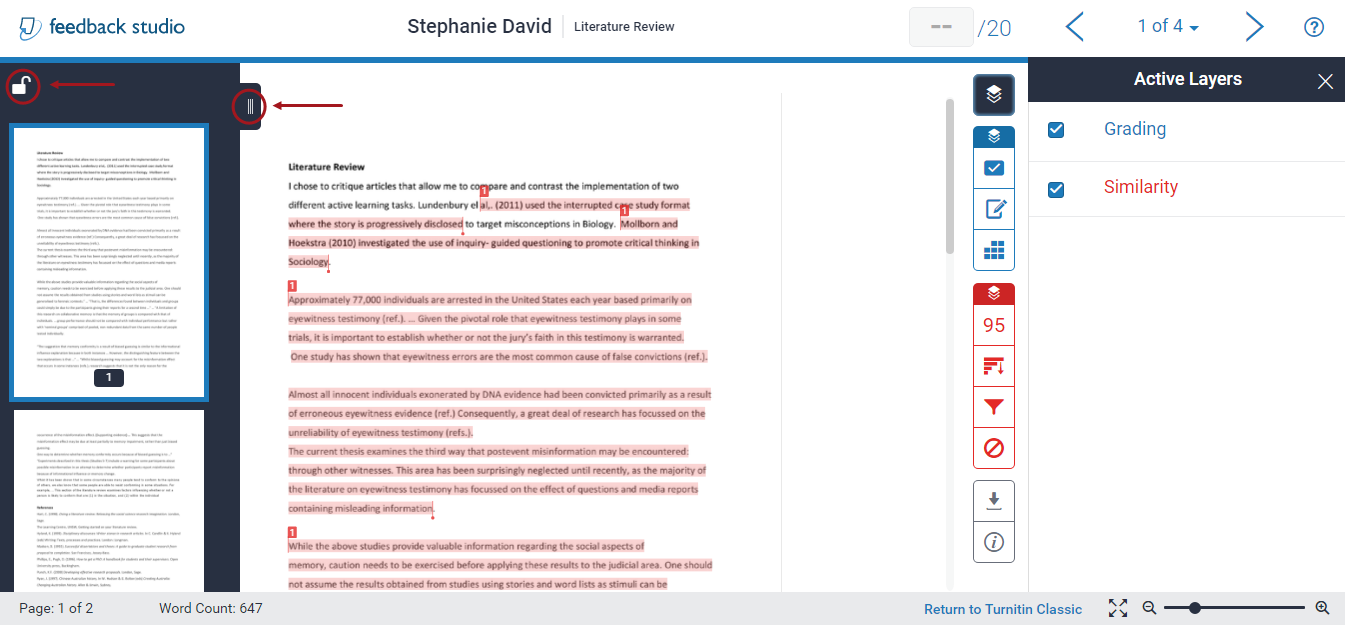 Navigate student assignments
Click on the previous arrow button and next arrow button to navigate between student assignments. OR
Click on the Paper drop down list and select the required student.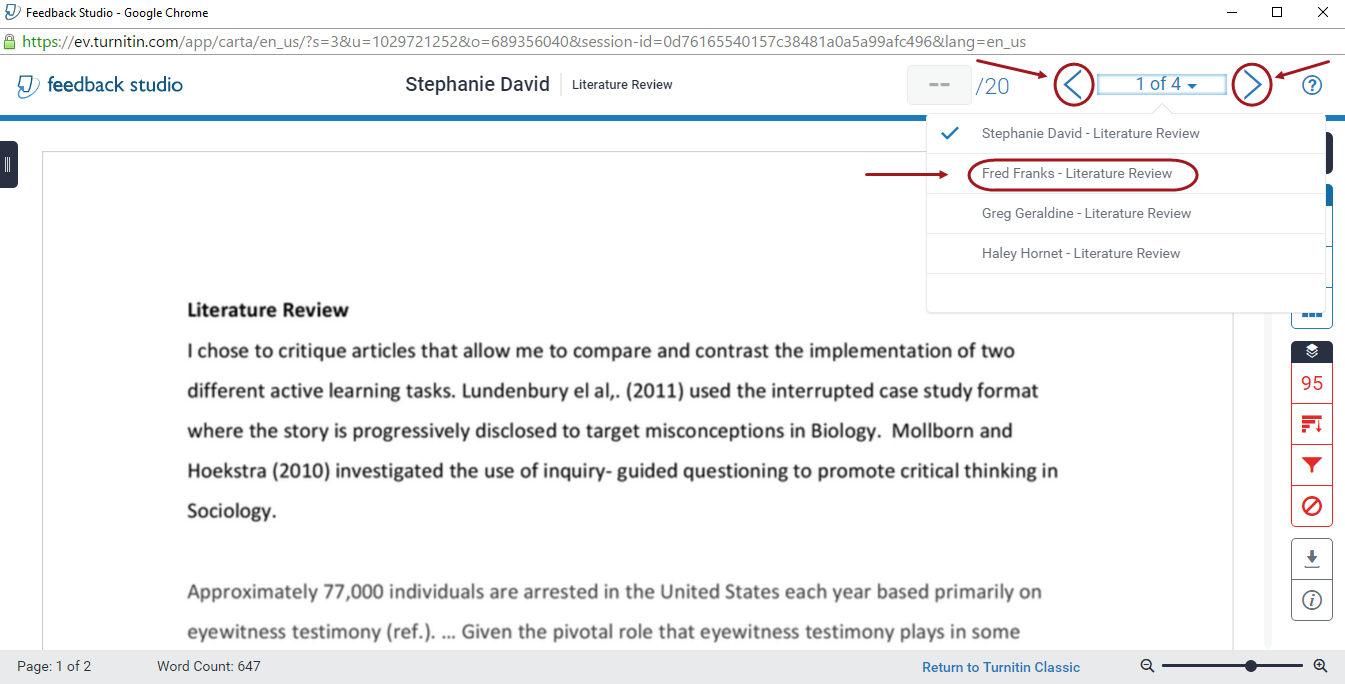 Return to your Blackboard course
Close the Feedback Studio window by clicking on the cross button. 

Click on the Home button to return to your Learn.UQ course.