Using the Become Student Tool
Overview
This tool allows you to view your course as a student. The tool can be used to test interactive tools such as tests and to check what your students are able to see in My Grades.
You need to complete the following three steps to use the tool.
Make the course available.
Add Dummy students.
Use Become student tool.
Making your course available
By default courses are not available to students when they are first created. To make your course visible to students you need to change the Availability setting.
From the Control Panel select Customisation > Properties.
Set Availability
Select the Yes radio button for the setting Make Course Available.

Click the

Submit button.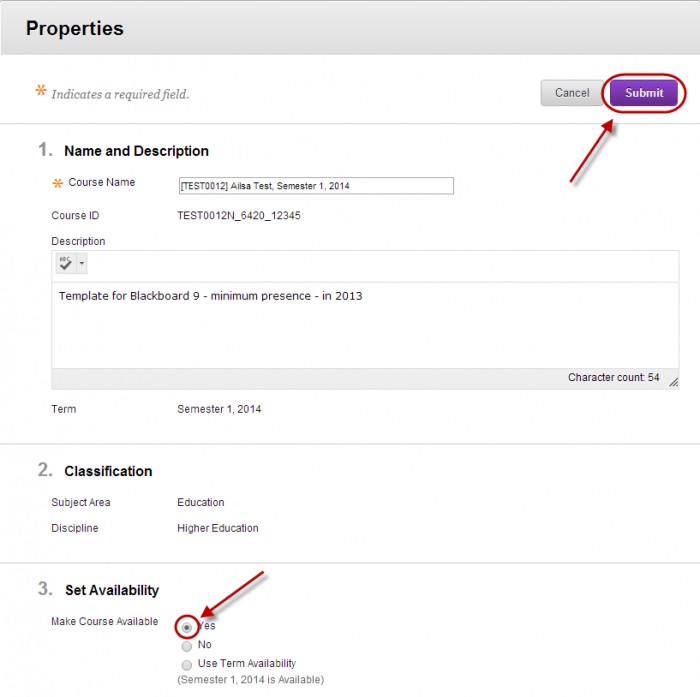 Tip: Remember to turn availability Off again after you finish testing, if you are still preparing your course.
Adding dummy students
The tool works with the dummy students nc_student1 and nc_student2. These dummy students may be added to any course.
From the Control Panel select Course Tools > Become Student.
By default both dummy students nc_student1 and nc_student2 are selected to be enrolled.
Note: The groups the dummy students belong to are highlighted.
Click on the Submit button.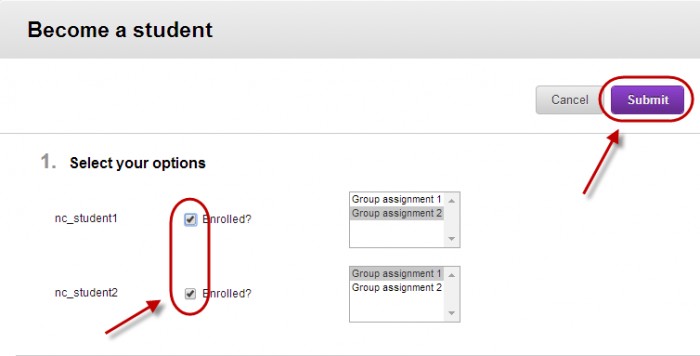 Using the Become student tool
Viewing the course as a student
Click on the Select student button.
Select the required student from the drop down list.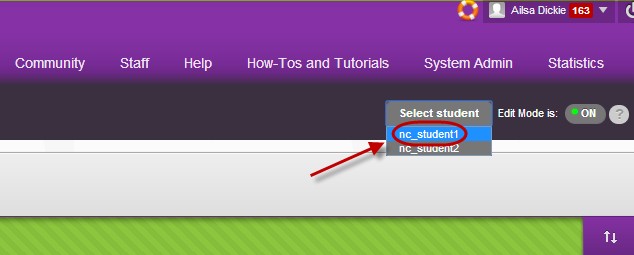 The course will now be displayed in student view.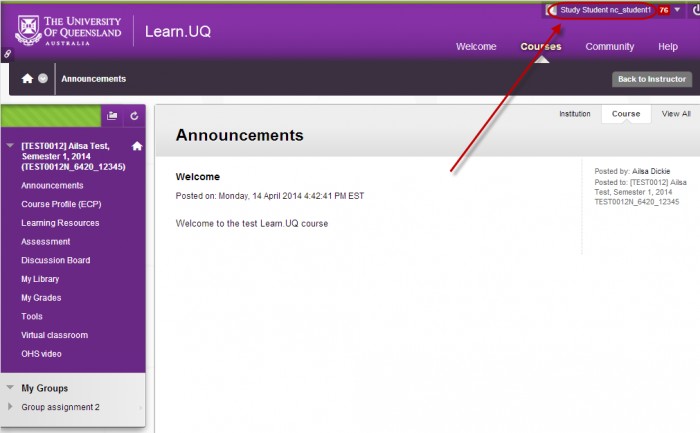 Return to instructor view 
Click on the Back to Instructor button.