Upload and embed/link a file in HTML Component
You are able to upload files (such as word documents and PDFs) to your edX (Edge) course and embed or link to them within a unit for students to view and download.
Warning: Prior to adding or editing content in your course, you will need to access Studio view. Refer to the Change from Student View to Staff Editing (Studio) View guide for further instructions.
3. Link to a file
Video Guide
Create a Link to a PDF Document (YouTube 1m 42s)
Navigate to the unit within the course where you want the file to be linked.
Click on the HTML button.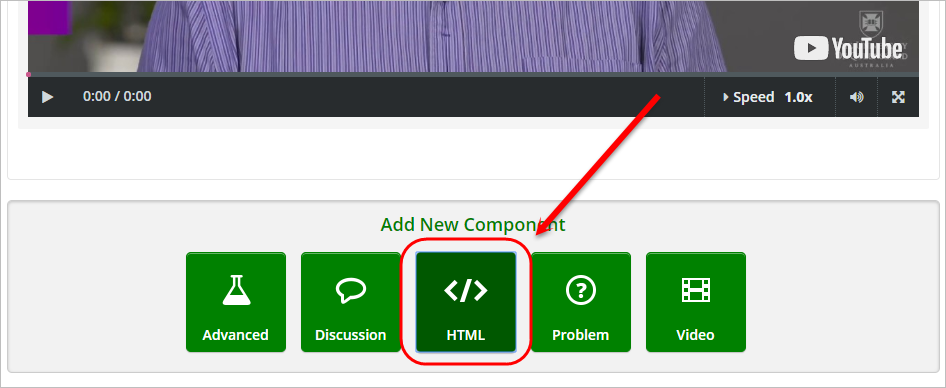 Click on Text.

Click on Edit.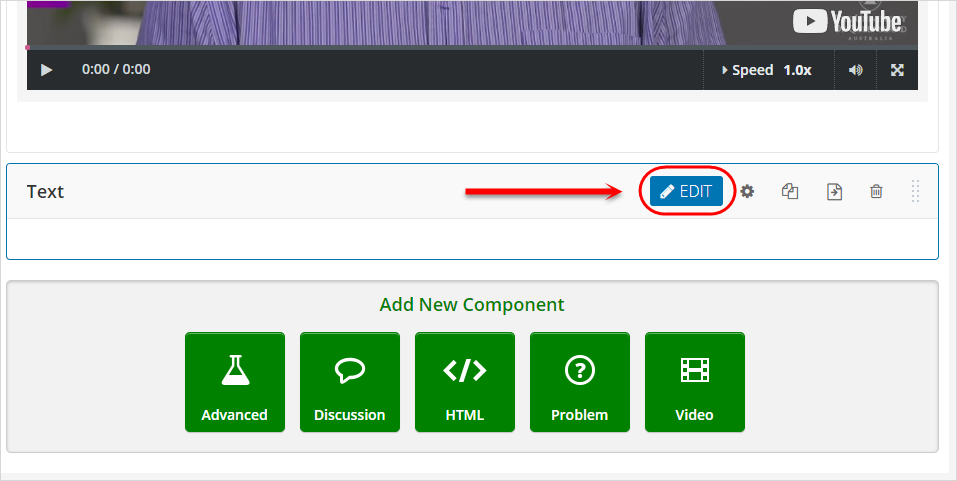 Click on the Insert/edit link icon.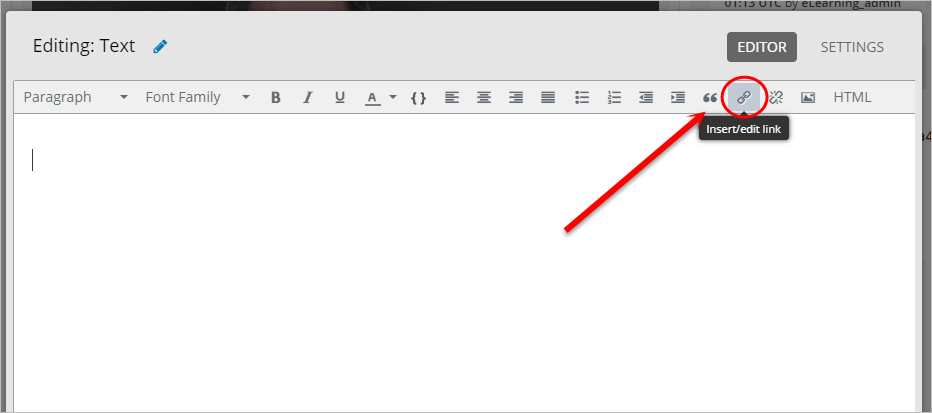 Paste the Studio URL in the URL textbox.
Enter text in the Text to display textbox.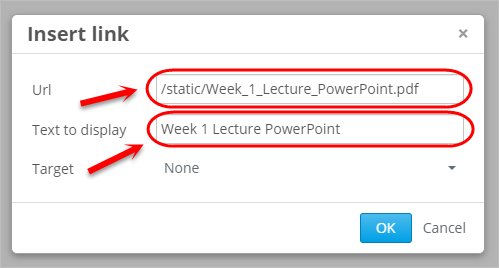 Select New Window from the Target drop-down menu.
Click on the OK button.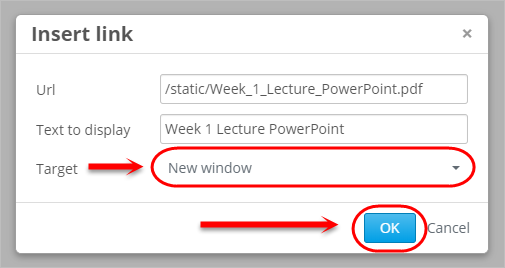 Click on the Save button.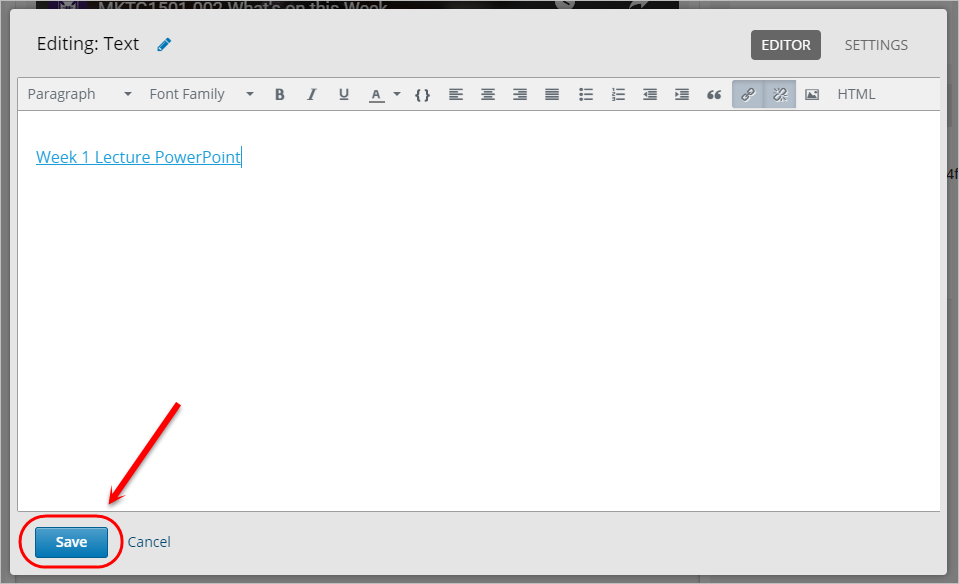 The file link will then be displayed within the page.