Recommended Settings for Poll Tool
Access edX (Edge) Course
Access your edX (Edge) course.
Select your course's name from the Dashboard.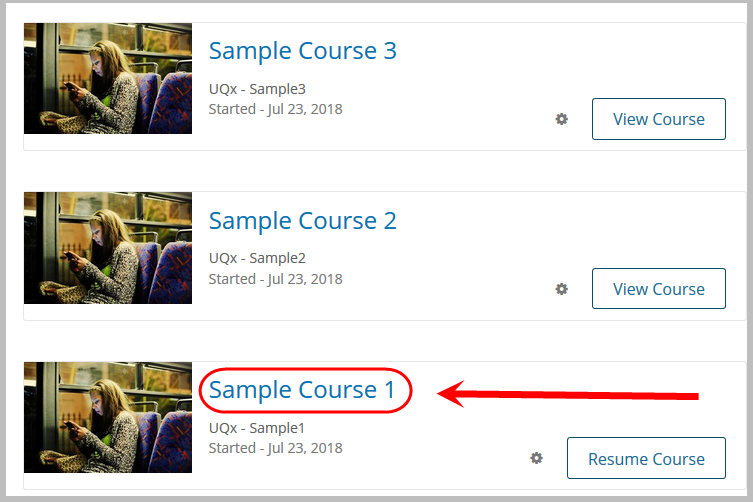 Ensure View this course as: is set to Staff from the drop-down menu.
Select Instructor.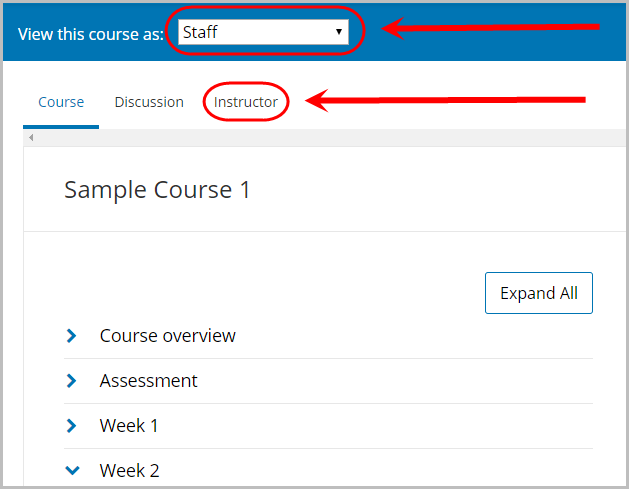 Select VIEW COURSE IN STUDIO.

Access Poll Settings
Note: To enable Polls, the tool must be enabled through Advanced Settings. For more information, consult the Poll Tool for more information.
Note: This process is for creating new content. Settings can be changed to existing content by selecting the section, selecting the Problem then proceeding from Step 5 onwards.
Note: Polls should be created for information purposes, not formative or summative assessment.
In your edX (Edge) course, expand the required section and the subsection.
Select + New Unit.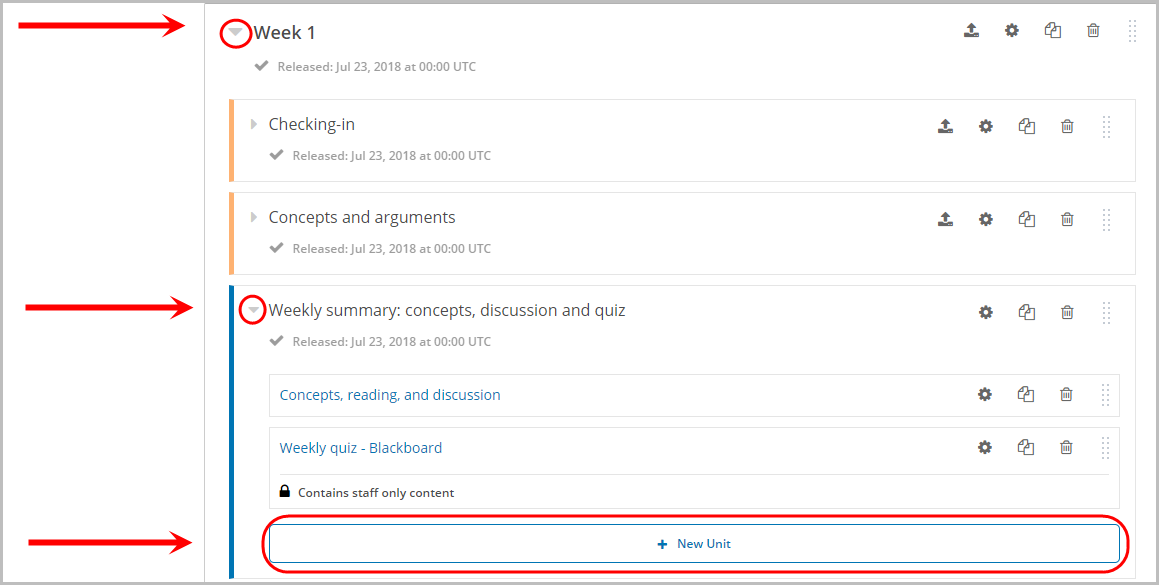 Select Advanced.

Select Poll.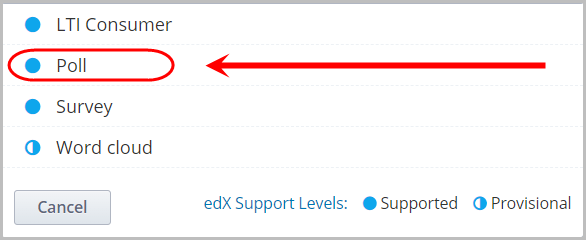 Select Edit.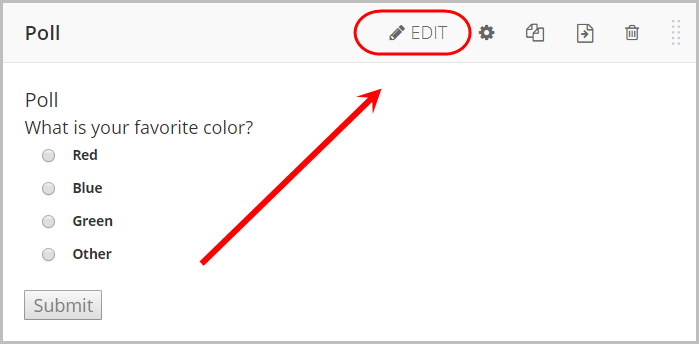 In Feedback, provide information for students after they have answered the poll.
In Private Results, select the drop-down menu then select False.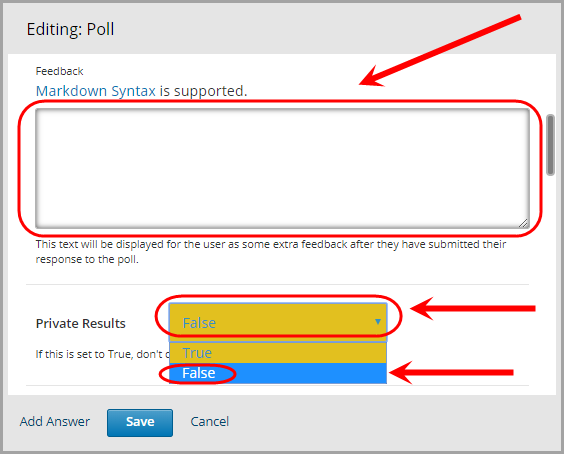 In Maximum Submissions, type in 1 (one) in the text field.
Optionally, select Add Answer to add additional responses to the poll.
Select Save.