Recommended Settings for Drag and Drop Problems
Access edX (Edge) Course
Access your edX (Edge) course.
Select your course's name from the Dashboard.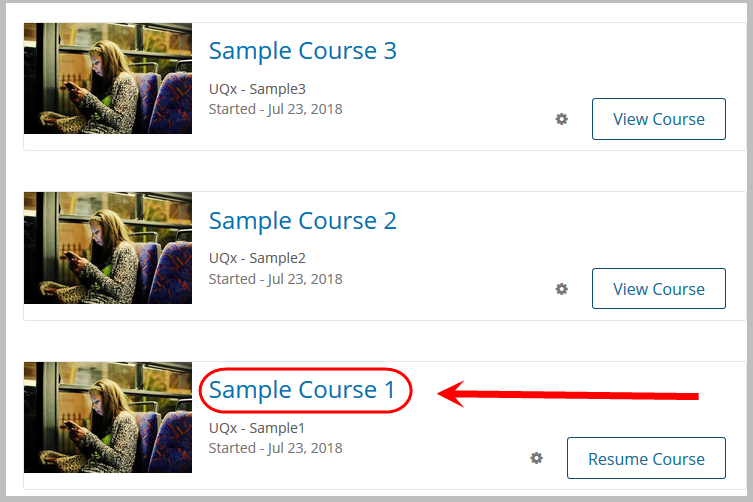 Ensure View this course as: is set to Staff from the drop-down menu.
Select Instructor.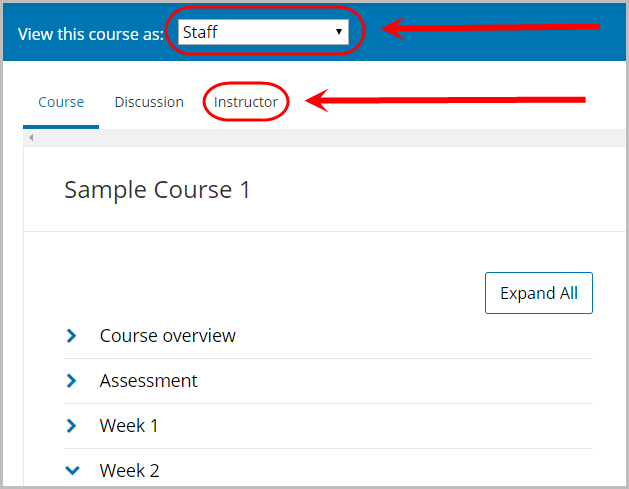 Select VIEW COURSE IN STUDIO.

Access Drag and Drop Settings
Note: This process is for creating new content. Settings can be changed to existing content by selecting the section, selecting the Problem then proceeding from Step 6 onwards.
In your edX (Edge) course, expand the required section and the subsection.
Select + New Unit.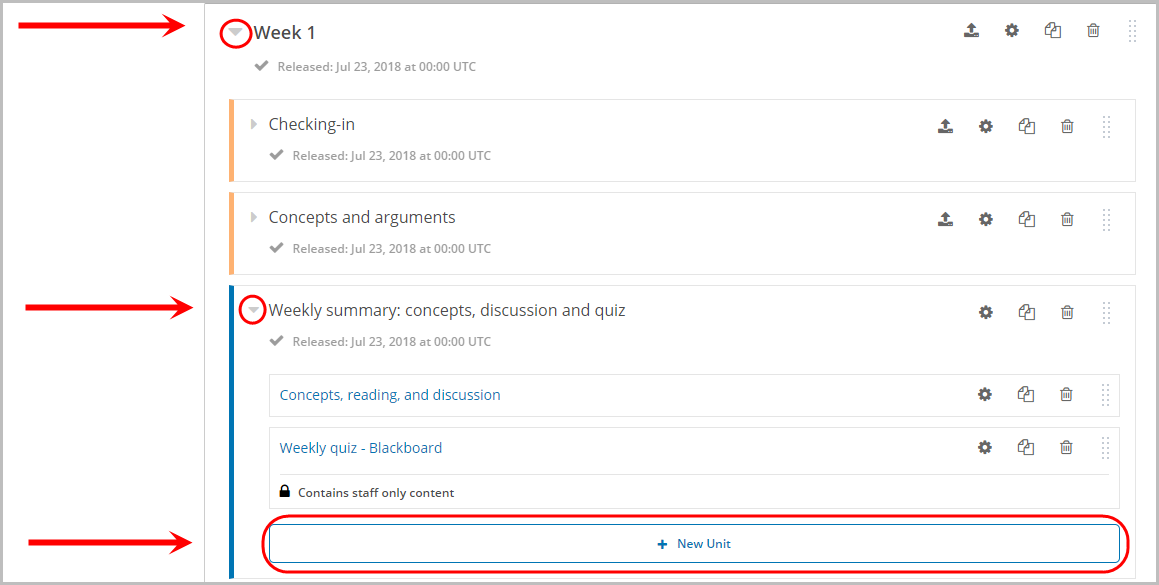 Select Problem

Select Advanced.
Select Drag and Drop.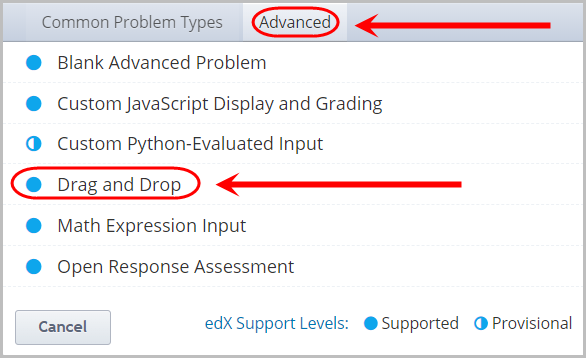 To change the settings, select Edit.

In Mode, select the drop-down menu then select Standard.
Note: This setting means that each time a student places the draggable object, they are given immediate feedback as to whether they are correct or incorrect. In Assessment mode, when a student finalise placing all objects, they are then shown which are correct or incorrect.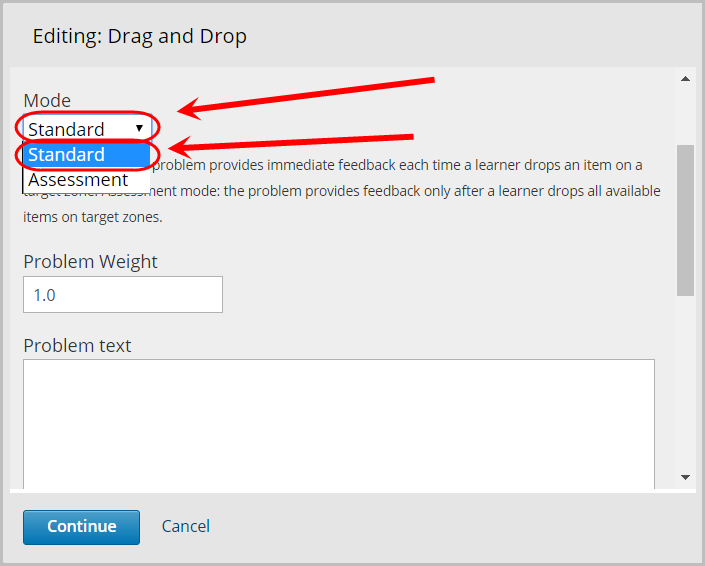 Provide feedback by typing in the Introductory feedback and Final feedback text fields.
Select Continue.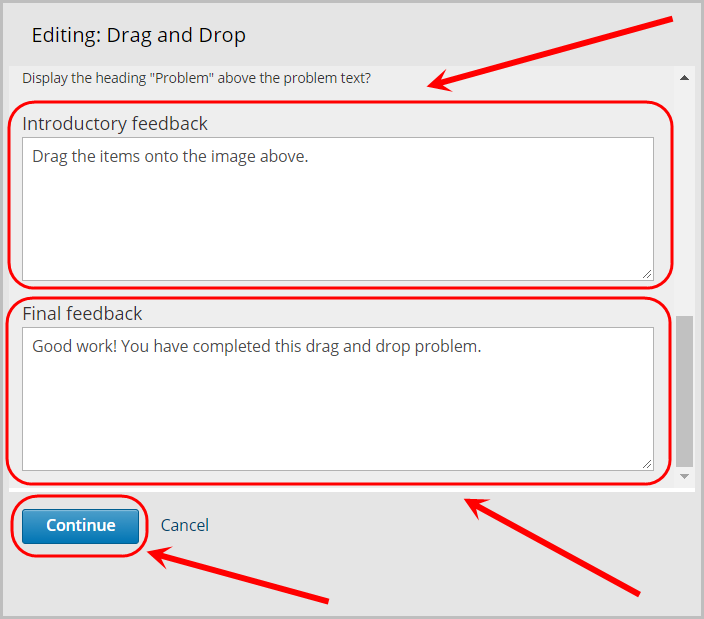 Proceed to edit Zones then select Continue.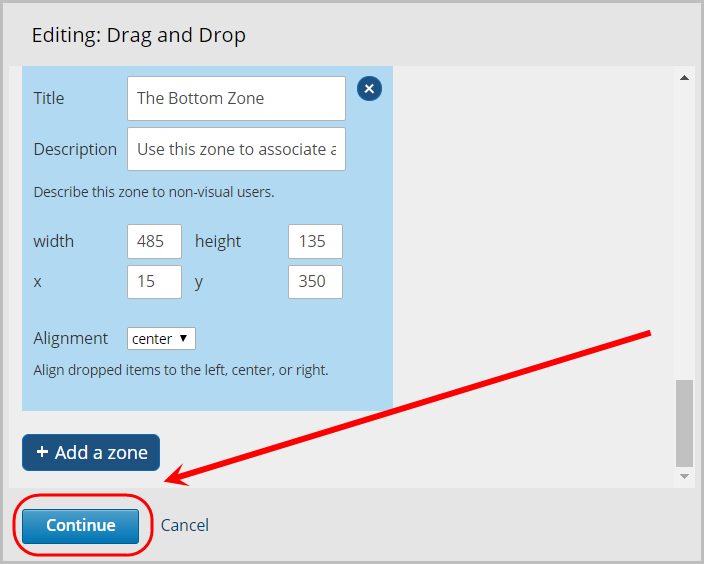 Proceed to edit Items and Item definitions then select Save.