Link Your edX (Edge) Course From Blackboard
Open your Learn.UQ (Blackboard) course.
From the Course Menu, select the required menu link e.g. Learning Resources.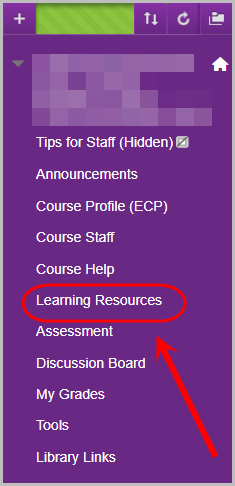 Select the Build Content button then Web Link from the drop-down list.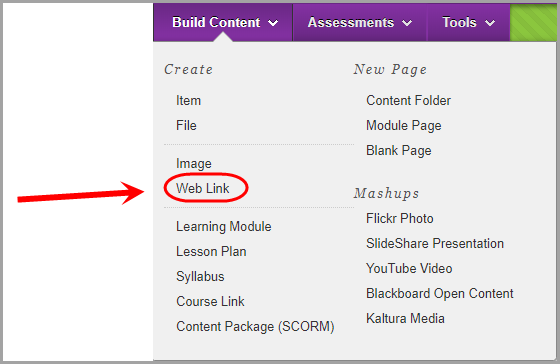 Enter a description title for the learning module in the Name textbox with the format: [Title of the Weekly/Module/Seminar section] EdX (Edge). E.g. Seminar 1: Making and storing meaning EdX (Edge).
Note: Do not close the tab/window as the URL needs to be added.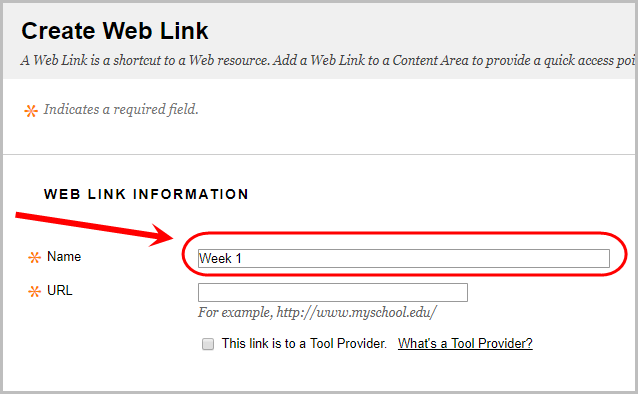 To add the correct URL, access your edX (Edge) course.
Ensure View this course as: is set to Staff from the drop-down menu.

Select the arrow/s to expand the required weekly activity and find the first link (in blue).

Right-click on the weekly section and copy the link.

Return to the Web Link you created and paste the link into URL.

Add the following text in the Description:

Click on the link above to complete this section.

Access edX (Edge) Content guide
Navigate edX (Edge) guide

Contact the UQ Library service AskUS if you need further technical help using edX (Edge). Phone: 334 64312

Reporting Technical Problems with eLearning Systems if you encounter a problem while using edX (Edge) follow the guide.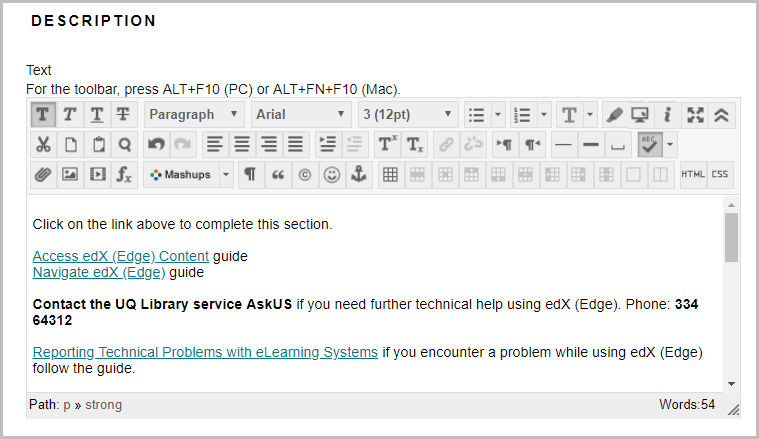 Select Submit to finish creating the link to your edX (Edge) course.