Warning: Prior to adding or editing content in your course, you will need to access Studio view. Refer to the Change from Student View to Staff Editing (Studio) View guide for further instructions.
Some Advanced Modules might not appear in your edX (Edge) course, however, they should already be enabled. In the event it is not, follow the guide on how to enable them.
Access your edX (Edge) course.
Select Settings > Advanced Settings from the drop-down menu.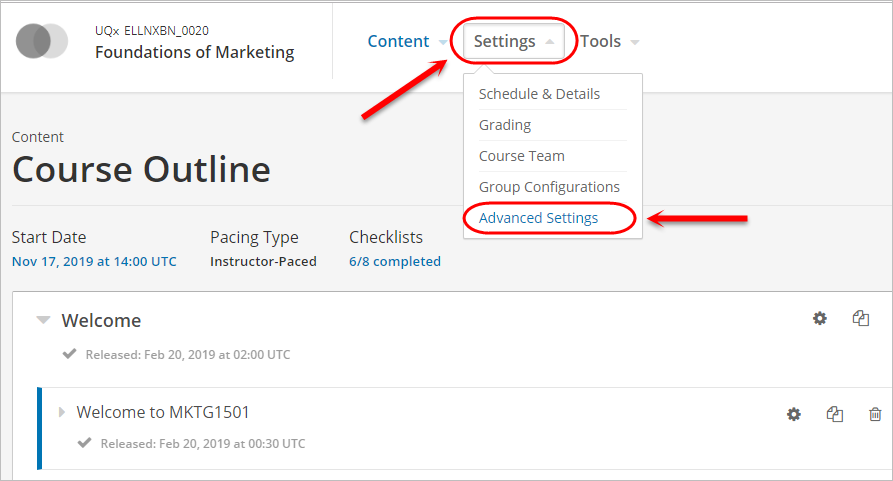 Enter a comma after the last item in the Advanced Module List.
Note: To add additional modules, there must be a comma between them.

Enter the required code on the next line in the Advanced Module List, but before the square bracket.
Note: Other Advanced Components include "word_cloud" for a Word Cloud, "ubcpi" for a Peer Instructional Question and "poll" for a Poll.
​Note: All modules must be entered within inverted commas and kept between the square brackets.

Click on the Save Changes button.