To find content related to your edX (Edge) course, you can utilise the search function to locate information including, but limited to, text in announcements, section, subsection and unit names, and content titles. In addition, search strings can be utilised to locate specific content.
Ensure your course is Live by clicking the View Live button in Studio.

Click on Course.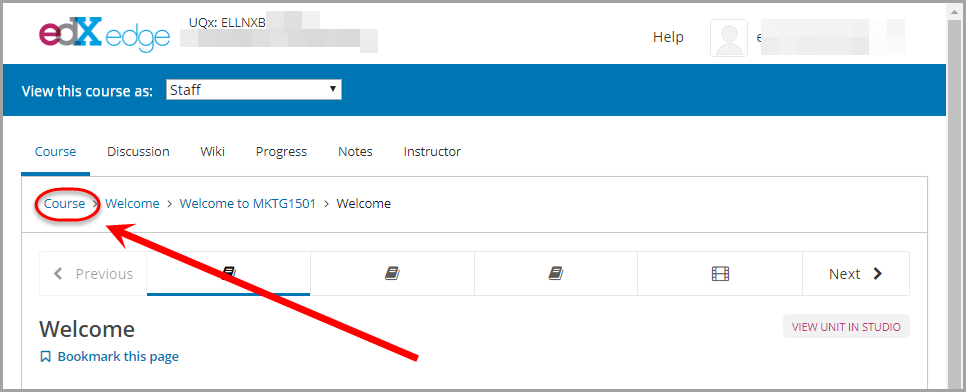 Enter your search in the Search the course textbox.
Click on the Search button.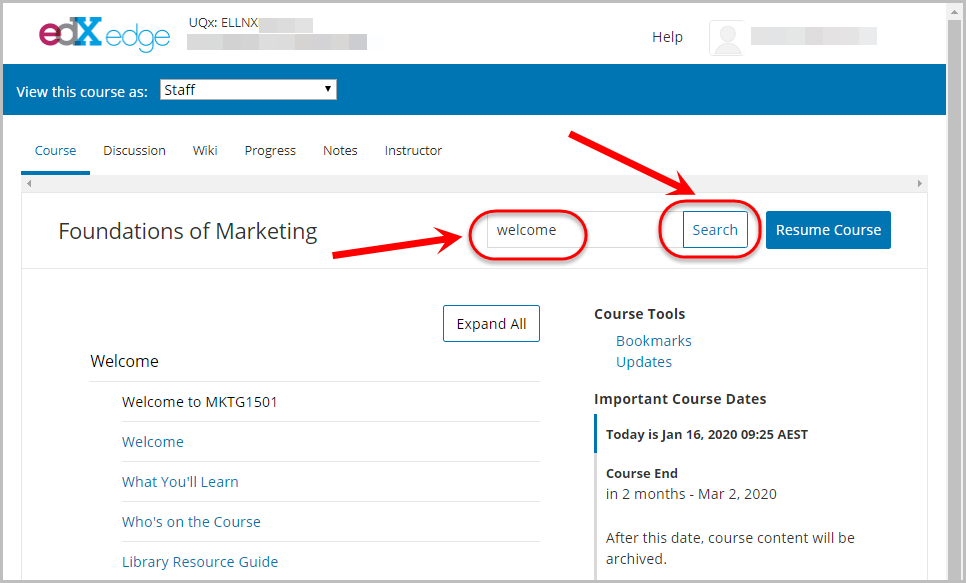 Locate the appropriate content and click on View.