edX (Edge) Course Content links in Learn.UQ
Overview
Students can access your edX (Edge) content via the edX (Edge) Course Content link in your Learn.UQ (Blackboard) course site. The link can be found in the Learning Resources content area under the Lecture Recordings link. The link will be added when you request your course site, refer to the Order SI-net Courses and edX (Edge) Courses guide.
If this link is missing or has been deleted, log a job with help@learn.uq.edu.au to have it replaced.
Note: To ensure consistency with the Library AskUS guides provided to students do not move this link.

Weekly or Module folder links
Optional, additional links to edX (Edge) content can be added to weekly or module folders using the course links tool.
Note: Optionally, similarly to the below instructions an additional link could be added to an Announcement using the course link tool. Refer to the Add an Announcement guide.
Click on the required weekly or module folder.
Select the Build Content button. 
Select Course Link from the drop-down list.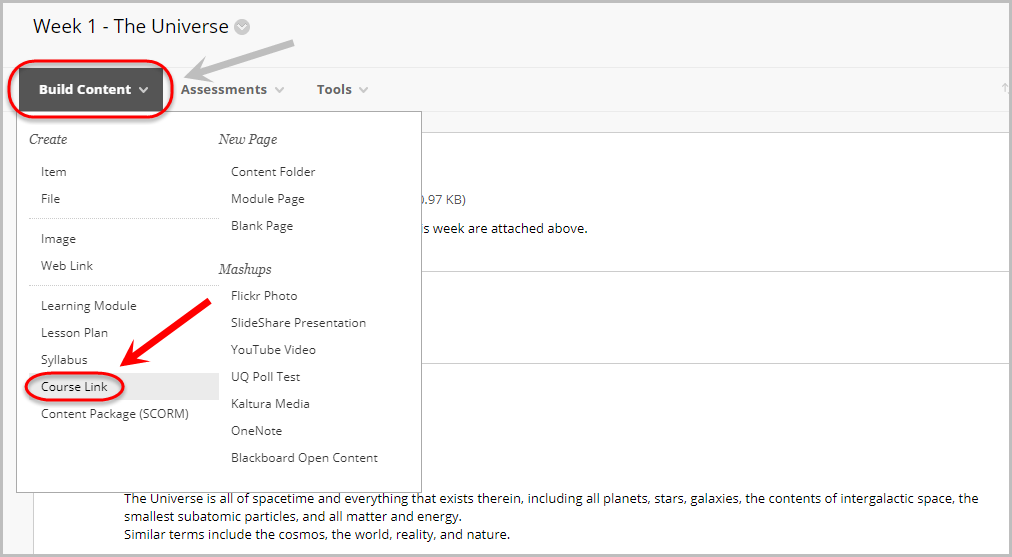 Click on the Browse button.
Select the edX (Edge) Course Content link in the Learning Resources folder from the course list.
Enter edX (Edge) Course Content in the Name textbox.
Enter the required text in the DESCRIPTION textbox.
Tip: you may want to repeat the navigation instructions or add instruction on what section of the edX (Edge) course to complete.
To view your course outline click on the Course tab at the top right of the screen or on Course in the breadcrumb bar.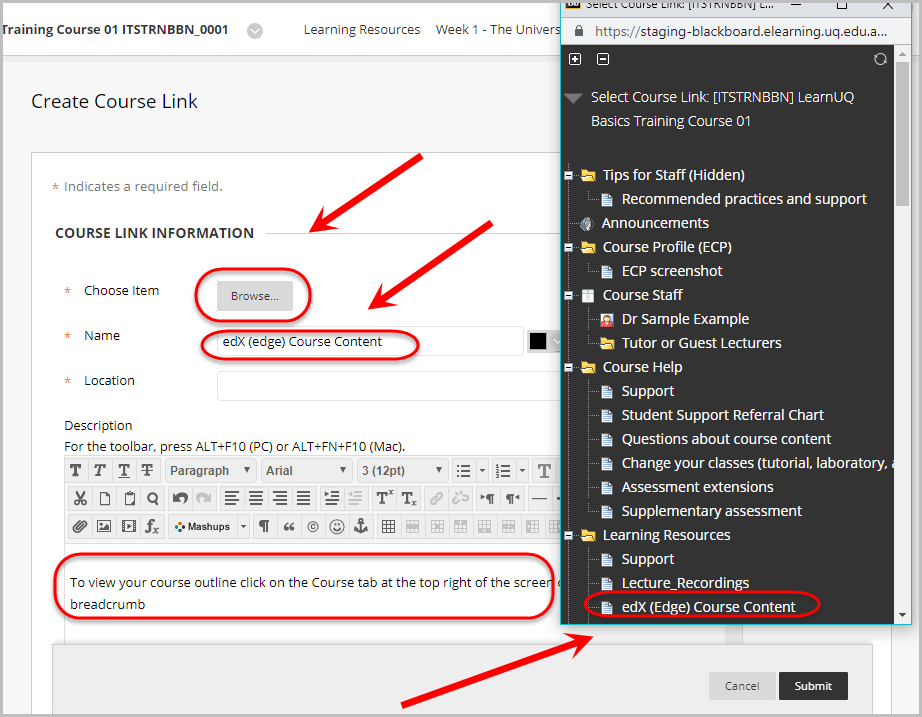 Click on the Submit button.
Move the link to the top of the folder.