Warning: Prior to adding or editing content in your course you will need to access Studio view. Refer to the Change from Student View to Staff Editing (Studio) View guide for further instructions. 
You can add video components to your edX (Edge) course using either YouTube or Kaltura content.
2. Kaltura
Copy Embed Code
Login to Learn.UQ (Blackboard).
Click on the My Media link.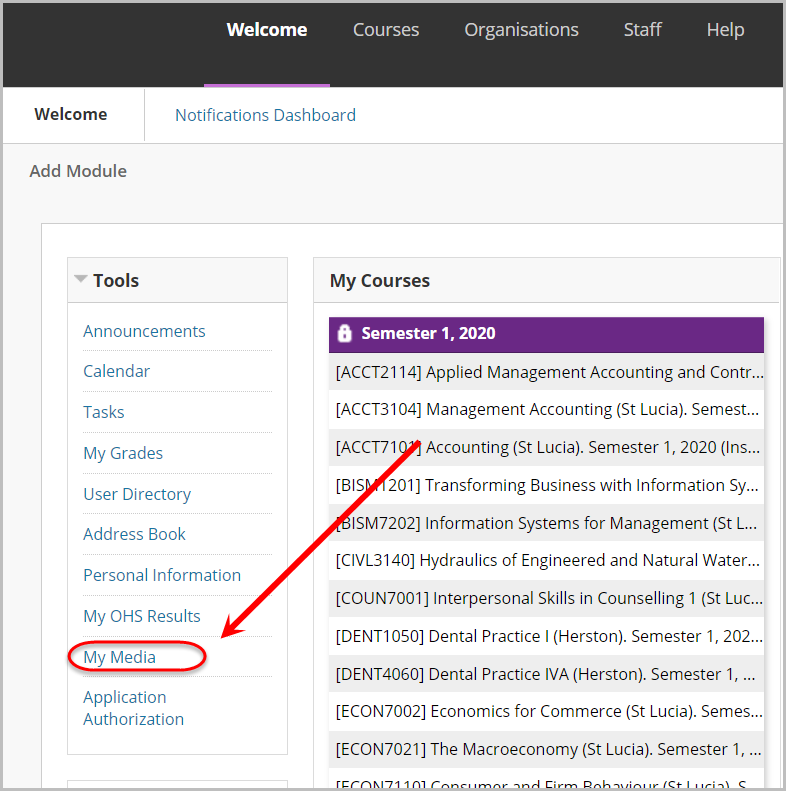 Locate the selected video and click on the media thumbnail or title.
Note: For more information on how to upload a video to My Media, refer to the My Media guide.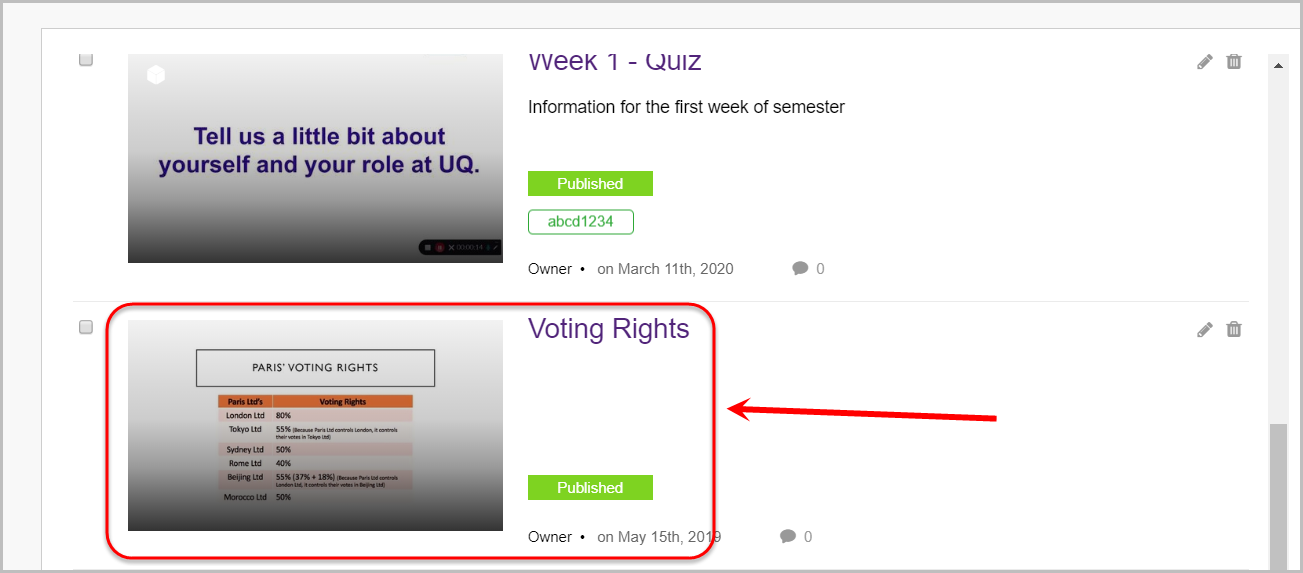 Select Share from the Details drop-down menu.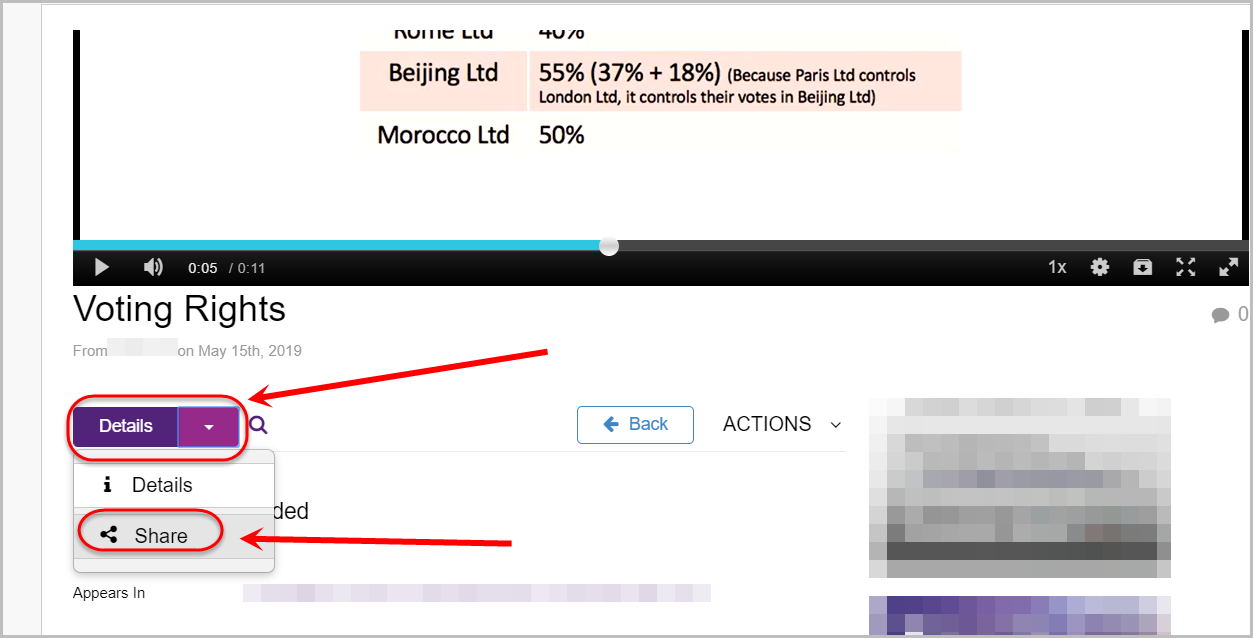 Optionally, for the setting Start & End Time:, check the Start at and/or End at checkboxes and enter the start and end time in their respective text boxes. 
Optionally, select the required radio button for the setting Player Skin:.
Optionally, select the required icon for the setting Player Size:.
Note: After making the selections in Steps 5, 6 and/or 7, the embed code will change.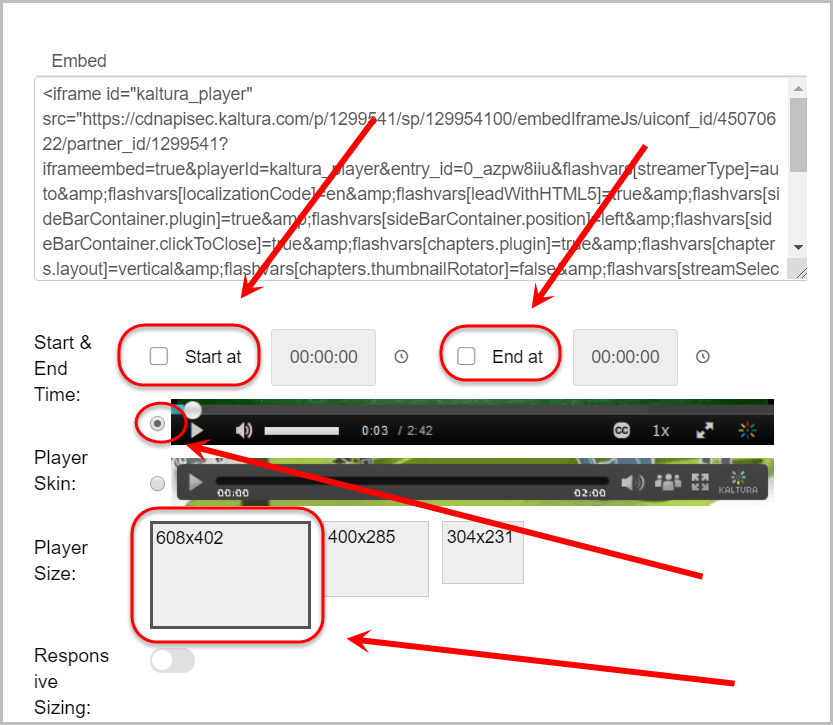 Copy the embed code from the Embed textbox.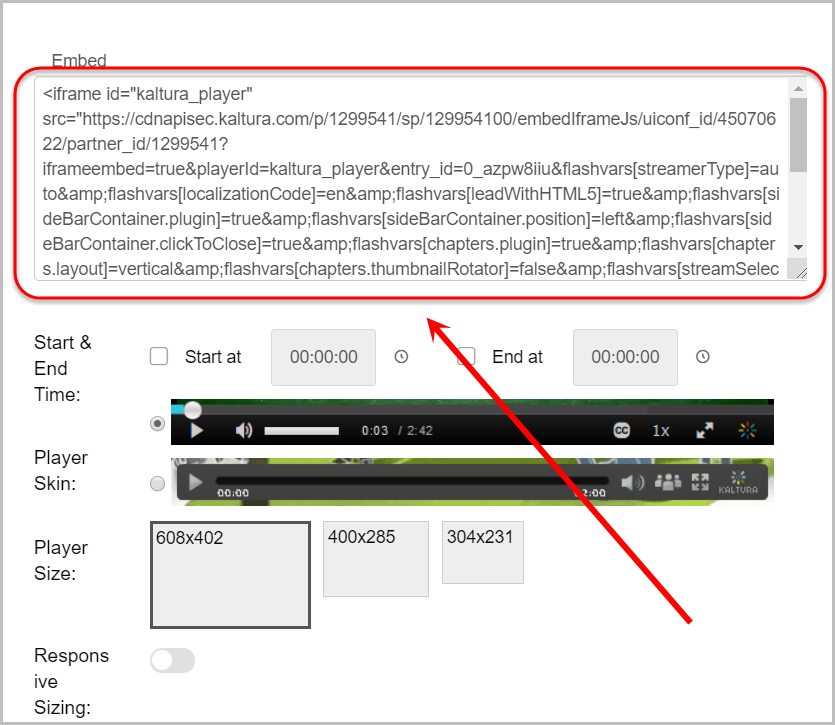 Add Kaltura Video
In your unit, click on the HTML button.

Click on IFrame Tool.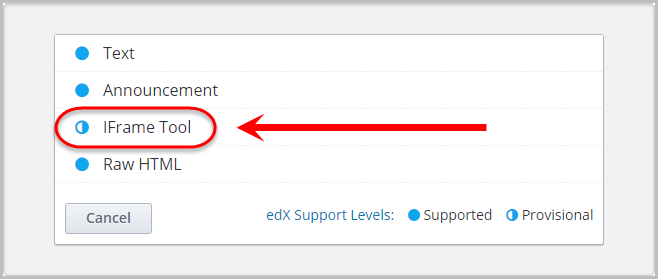 Click on Edit.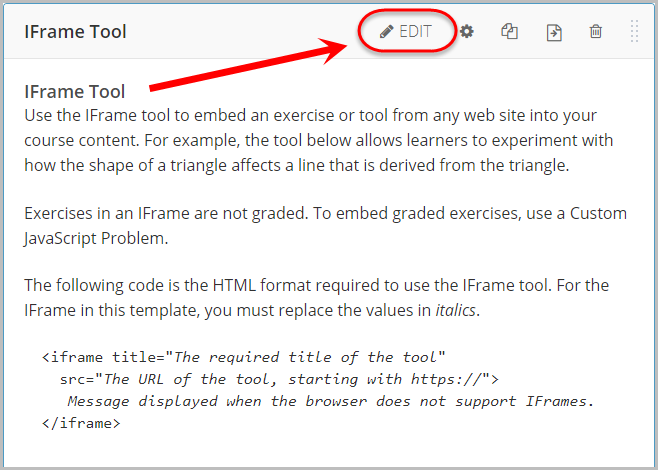 Delete the existing text.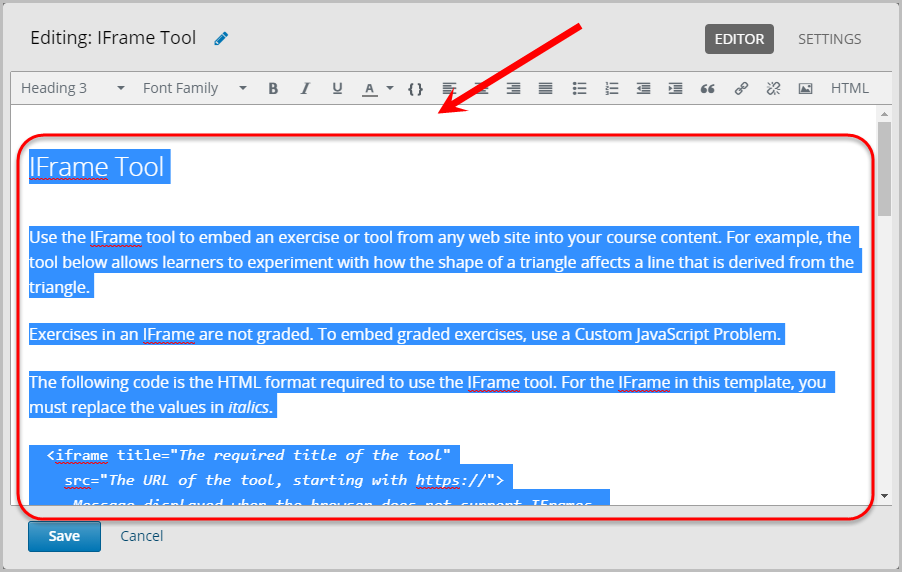 Click on HTML.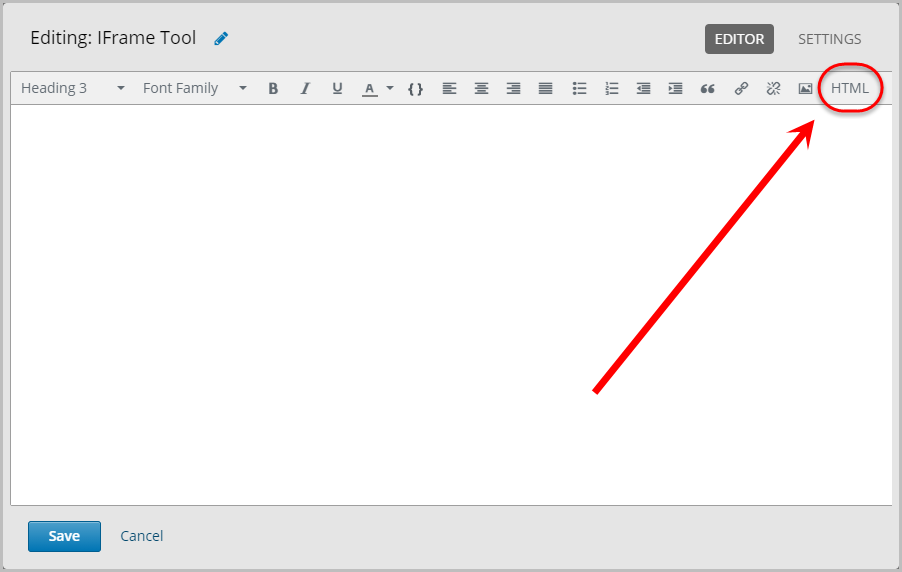 Paste your Kaltura media embed code.
Click on the OK button.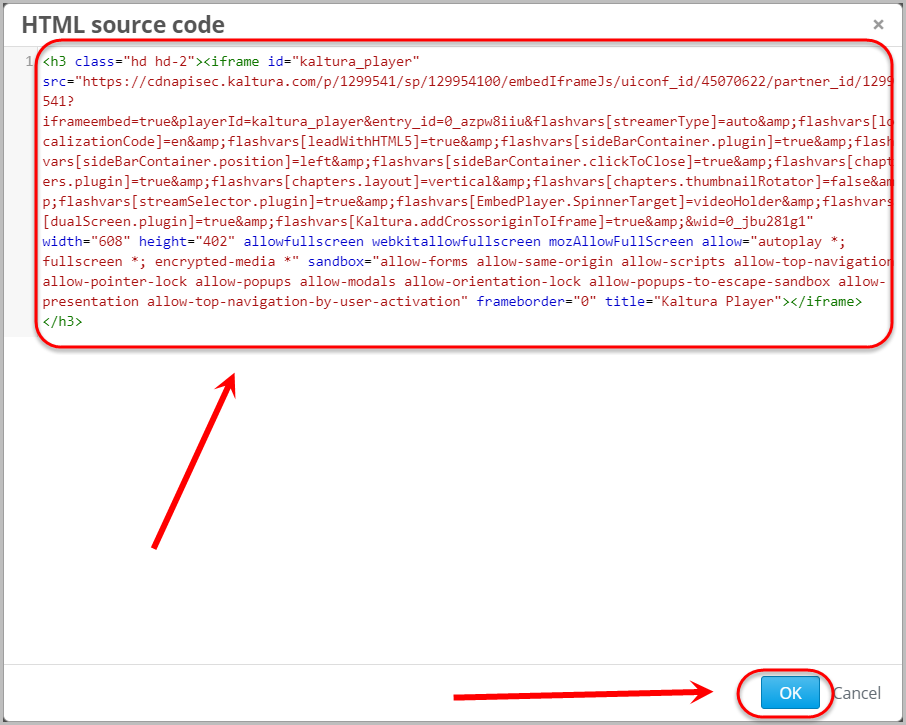 Click on the Save button.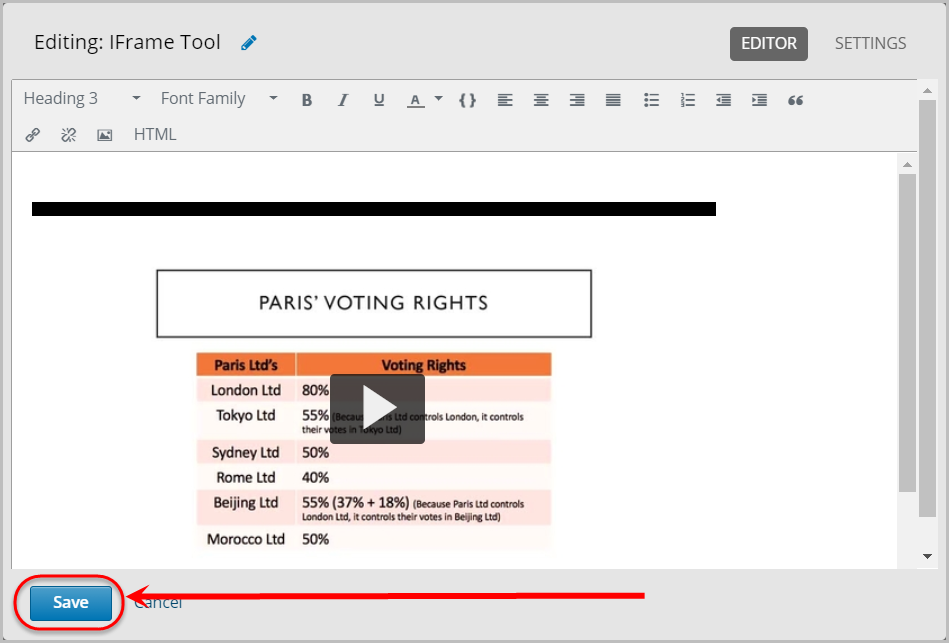 Delete iFrame containing Kaltura Video
In your unit, search for the existing iFrame then click on the bin icon.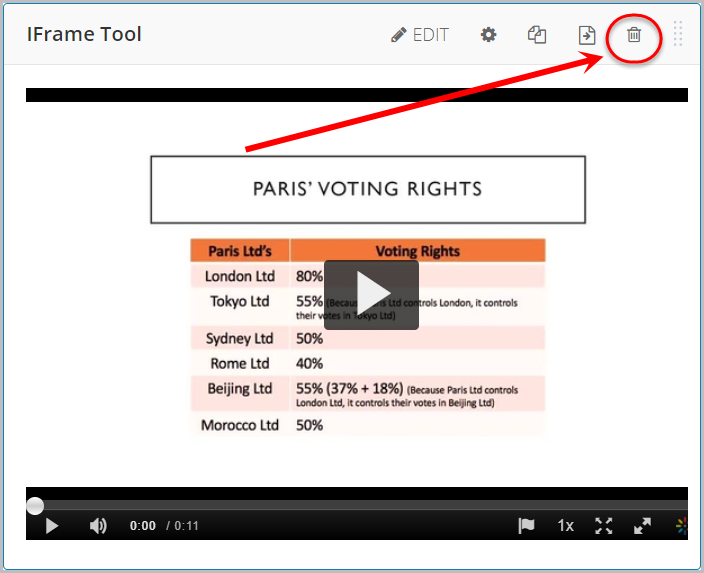 Click on the Yes, delete this component button.