Publishing your Mix as a Video
Note: Prior to publishing your Mix presentations as a video, please remove all quiz questions from your presentation.
Open your PowerPoint file that contains your Mix presentation.
Navigate to the Mix tab in the PowerPoint menu ribbon.

Click on the Export to Video button.

Select the Video size. We recommend the Computer &HD Displays (720p) video size.
Click the Next button.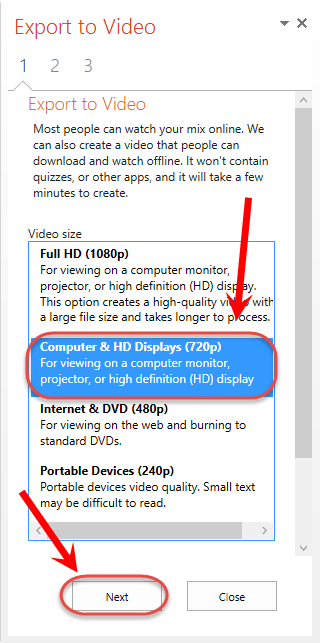 The Save As window will open. Select your desired save location and click the Save button.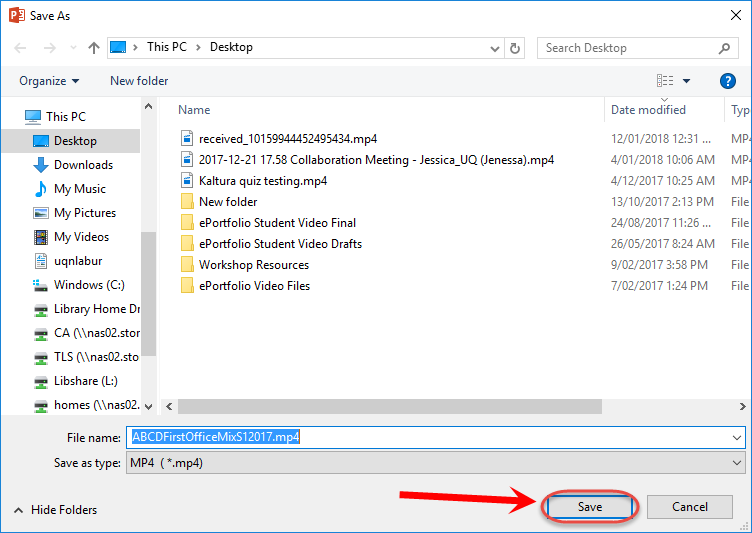 Your Export to Video will begin.
Note: The rendering of your video will take some time. The general rule of thumb when producing videos is that the rendering process can take the same time as the length of your presentation.
Once the video is processed you will receive the Success! Your video has been exported message.
Click the close button.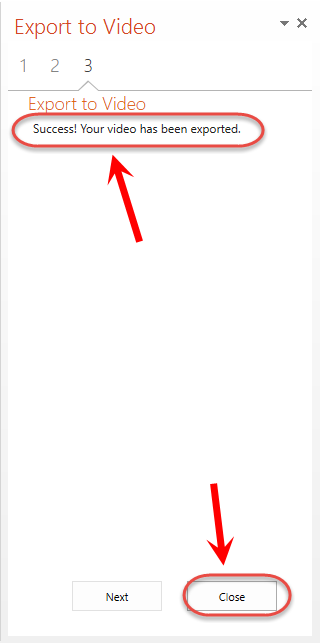 Repeat the process for any other Mix presentations.