PCAP allows you to publish your recordings to your Blackboard course using Echo360, UQ's video server. The recordings are displayed in your Blackboard course in the same format as lecture theatre recordings.
If you do not have a course for the current semester you can still create recordings and publish them at a later date when your course is available.
Access to Echo360
Refer to the Getting started guide for instructions on how to request access to Echo360.
Publish your recording
Sort you recordings if needed using the drop down list.
Hover over the required recording and click on the Publish icon.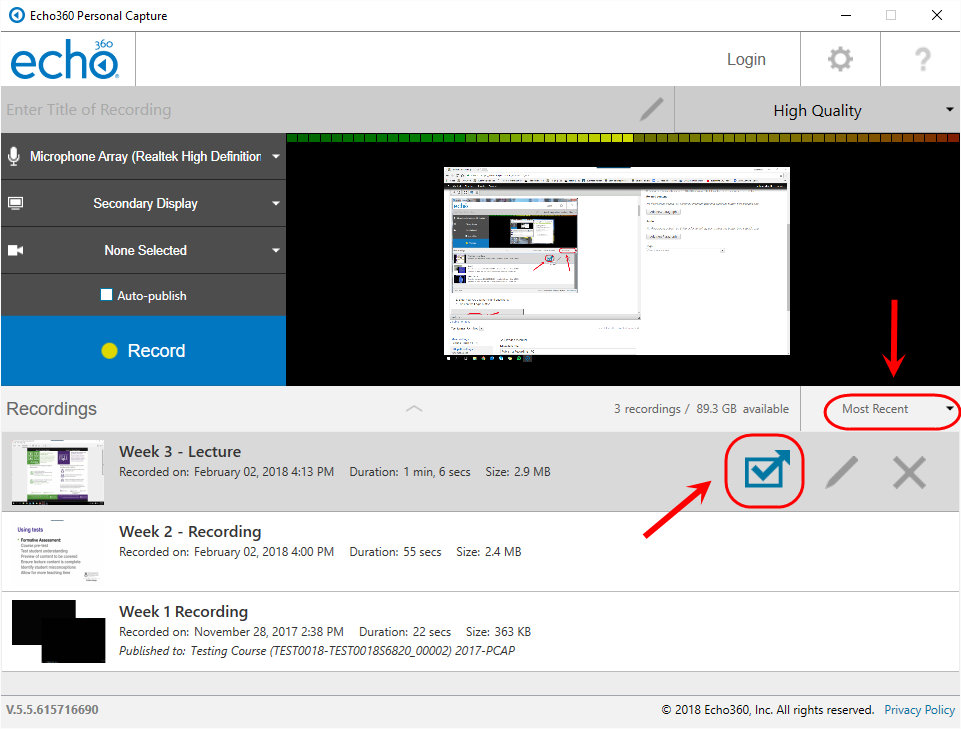 Enter your UQ email address. 
Click on the Submit button.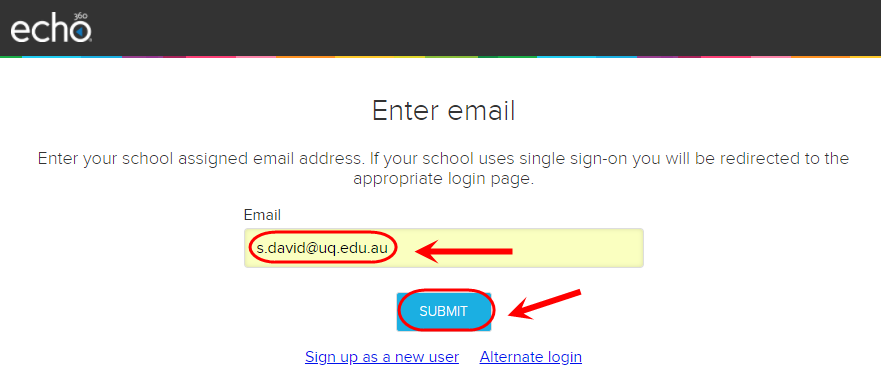 Enter your UQ username and password on the single sign-on page. 
Click on the Login button.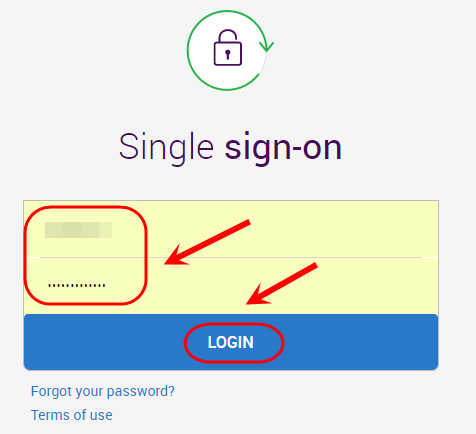 Note: PCAP does not accept + or = symbols in passwords. If you have either of these two symbols in your password, you will need to change your password to publish.
Note: If you cannot login you will need to request access to Echo360 refer to above.
Click on Open Echo360 Software Capture. 

Publishing settings
Edit the Title if required.
Select the required course from the drop down list.
Click on the Upload button.
Note: If the required course is not listed you will need to put in a request to helpdesk for access refer to above.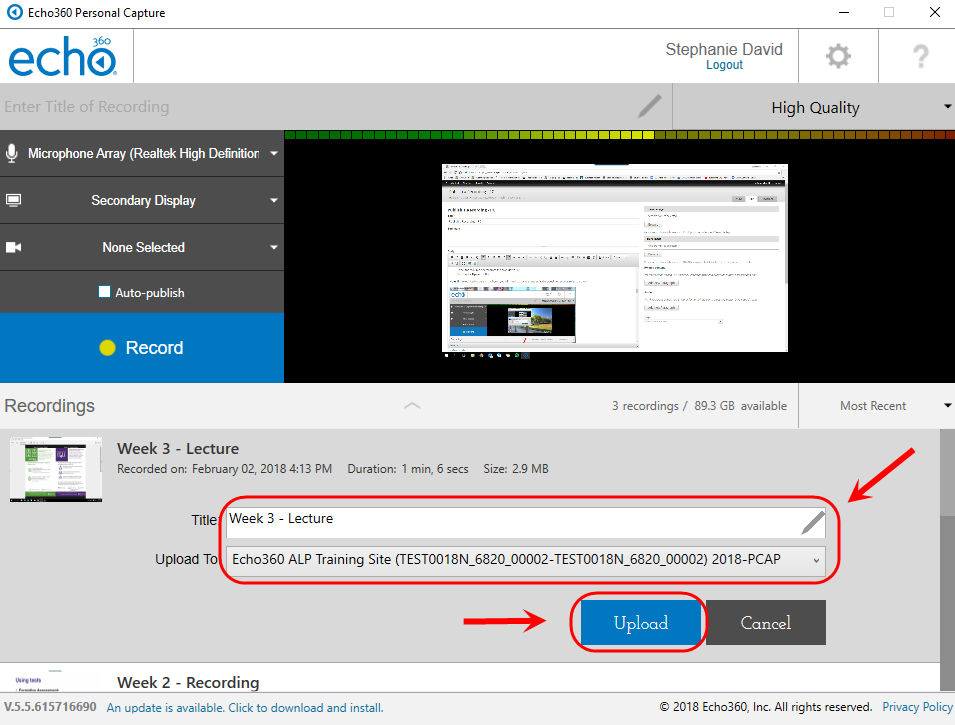 Note: The time the recording takes to publish depends on length of the recording and the number of edits made.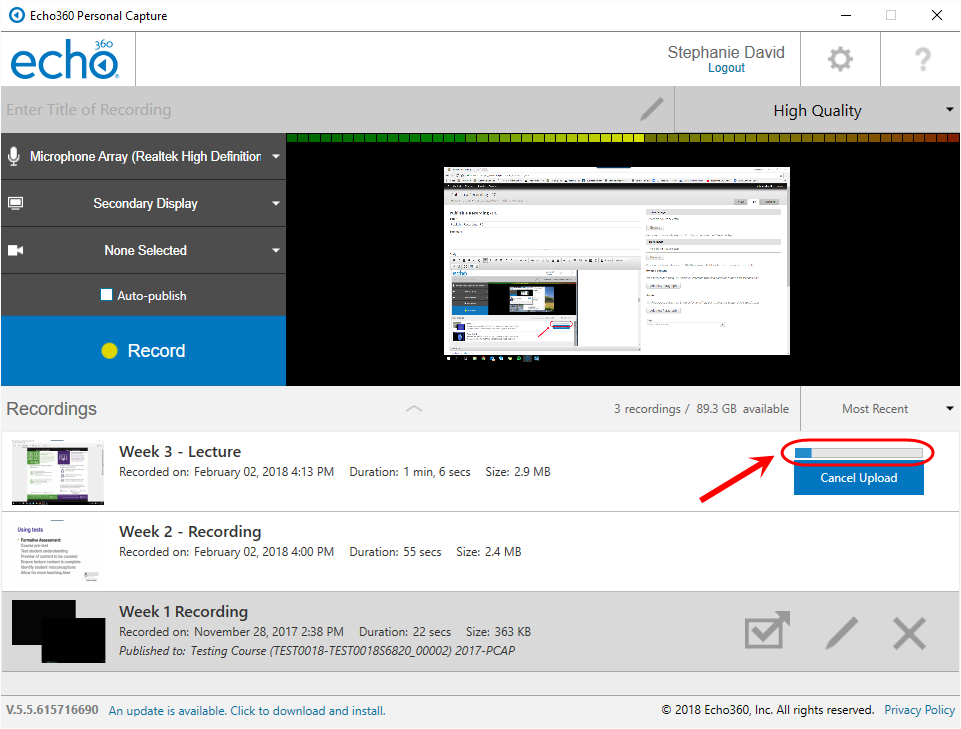 Learn.UQ links
Note: The recording will automatically be placed in the Content Area Learning Resources area. If there is no Content Area named Learning Resources the publishing of the recording to your Learn.UQ course will fail.
Click on the Learning Resources link.
Click on the Lecture_Recordings link.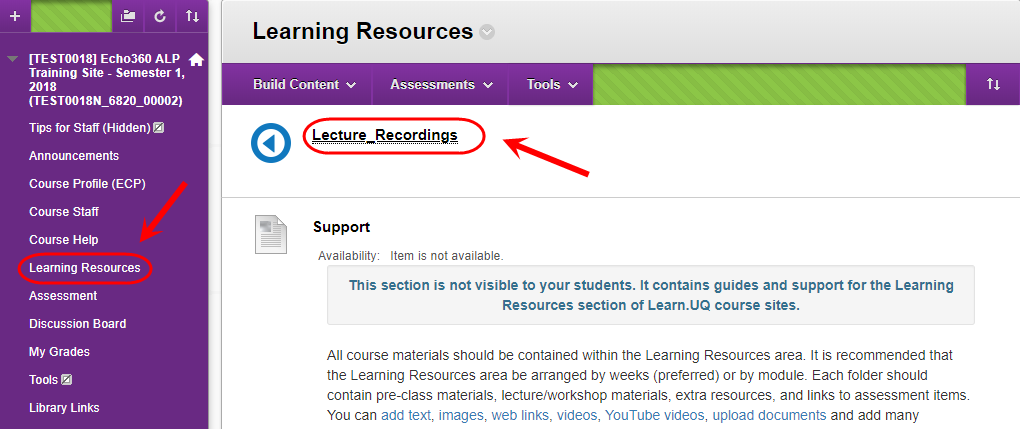 Students have the following options to access their recordings:
Playing the recording in the course (streaming).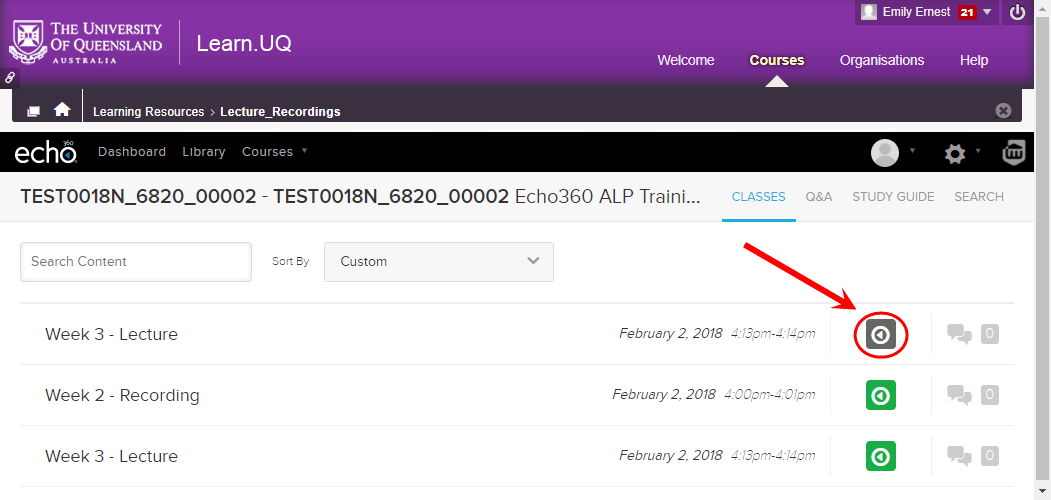 Download an audio only copy of the recording.
Download the recording.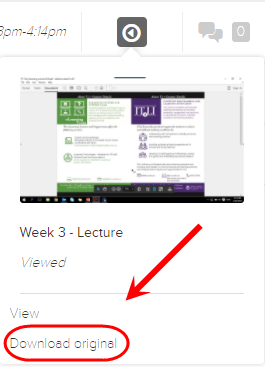 Recording Availability
If you do not want your recording to be immediately available to students you can make the individual recording unavailable to students.
Making a recording unavailable
Access the required recording. 
Select the Play icon. 
Click on Make unavailable.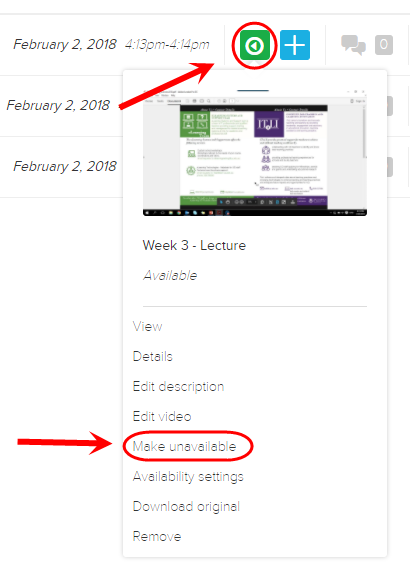 Link to an Individual Recording
You are able to create a direct link in the Learning Resources folder to a particular recording. Refer the the Add a Lecture Recording Link guide for further information.