PCAP Delete a Recording - PC
Sort you recordings if needed using the drop down list.
Hover over the required recording and click on the Delete icon.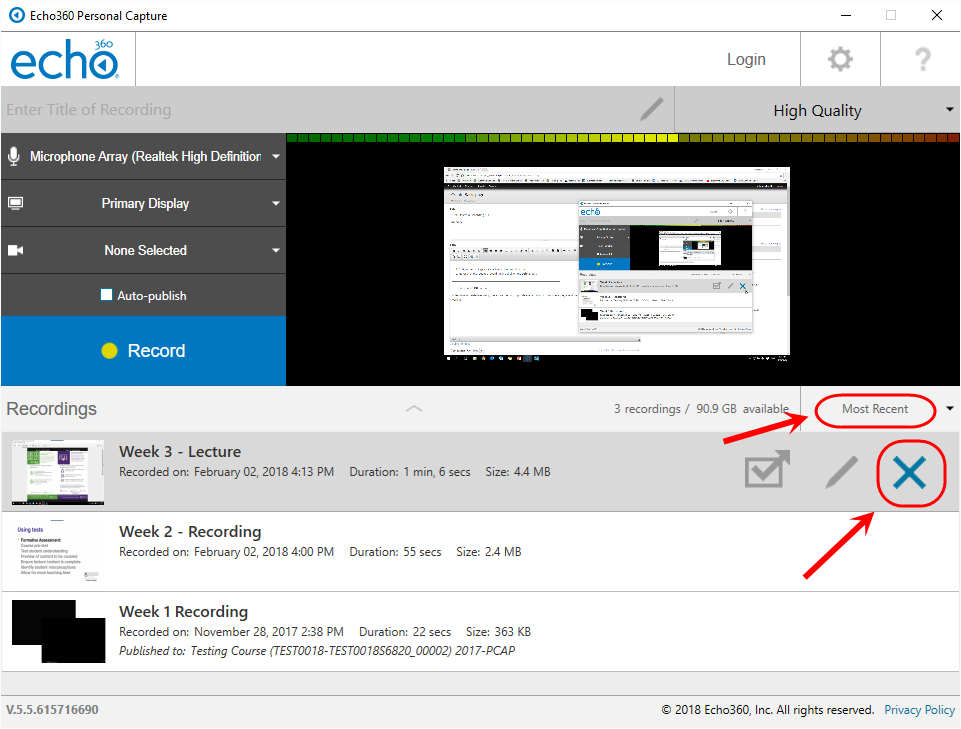 Click on the OK button.
Note: Always delete files using the above method, if you delete recordings from where they are stored on your computer the program will stop working.