Download a Recording - PC
Download a recording
It is not possible to download or export a recording directly from PCAP. To download a recording you have two options:
Publish the recording to a Learn.UQ(Blackboard) course and then download it using the link.
Copy the files from where they are stored on your computer.
Publish recording
Refer to the Publish a recording guide.
Download recording from Learn.UQ
Click on the Learning Resources folder. 
Click on Lecture_Recordings.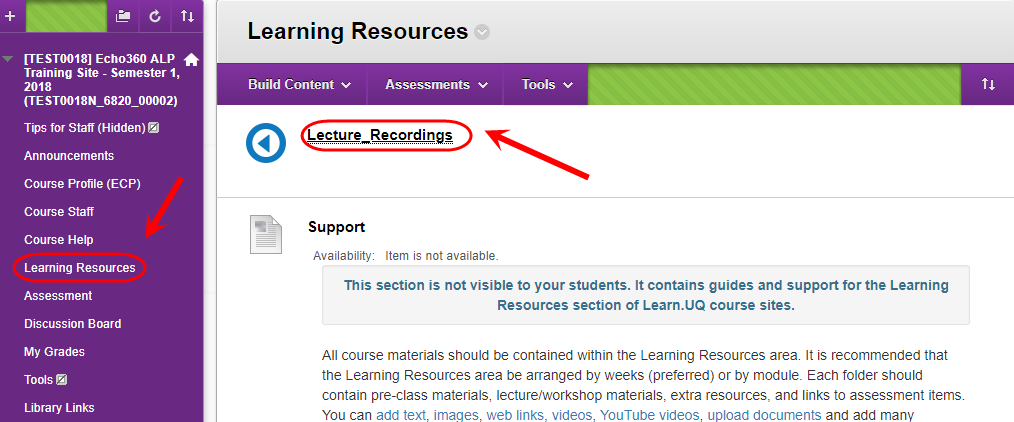 Click on the Play button. 
Click on the Download original button.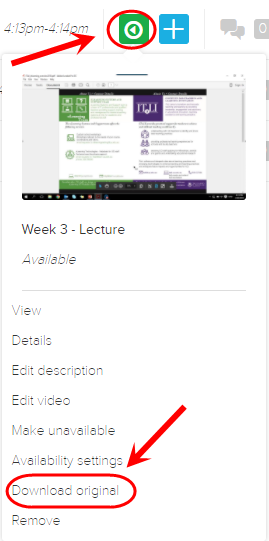 You will have the option to download the video and/or audio file. 
Click on the DOWNLOAD button and save the file.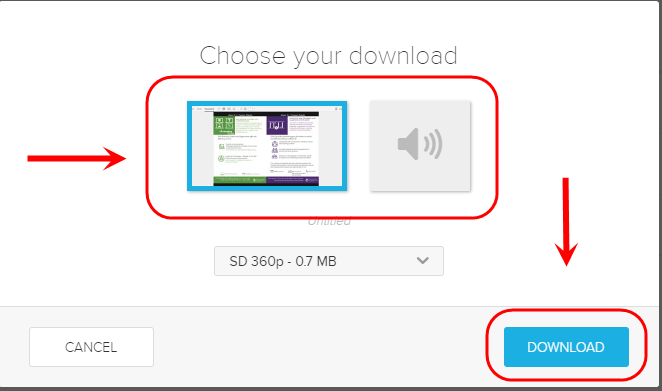 Copying from your computer
Note: You will need to know the time and date you completed your recording in order to find the required file (if you have a lot of recordings).
Finding the file path
To find where the files have been stored on your computer:
Click on the Settings button.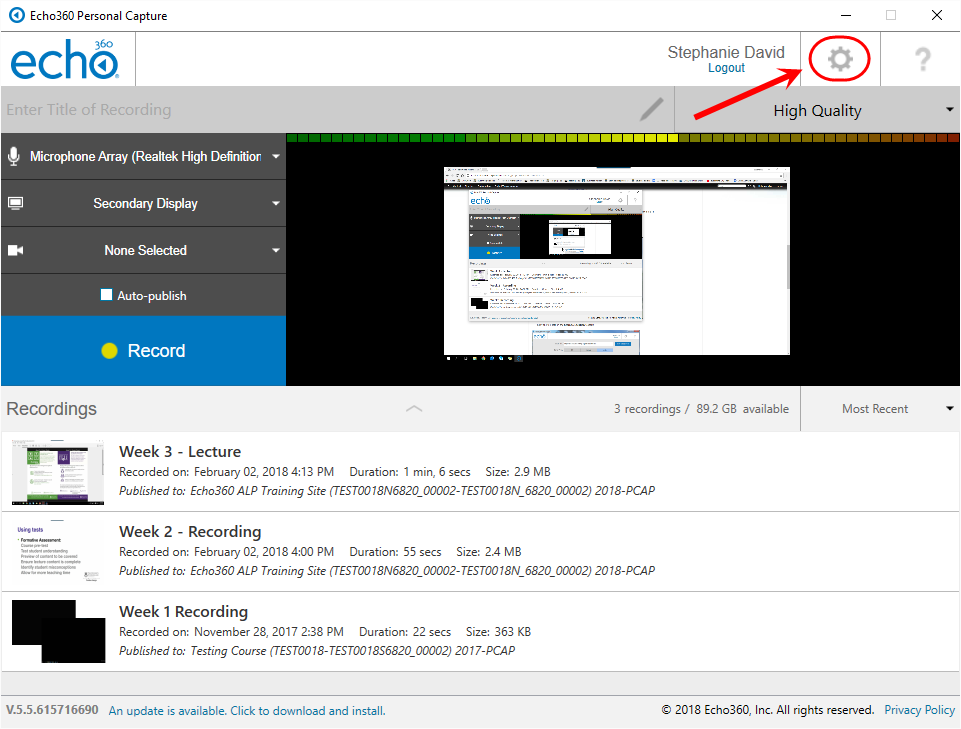 Copy the file path in the Storage Location textbox.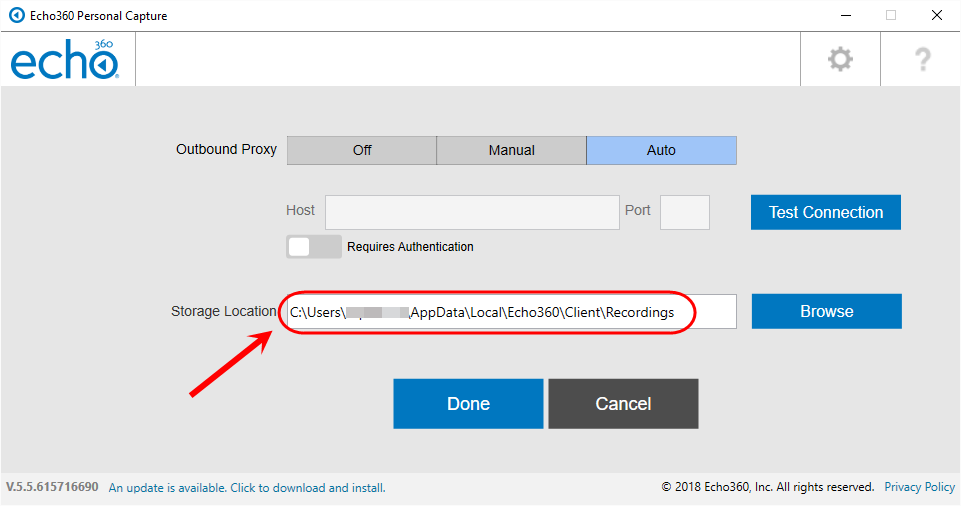 Browse to the required folder.
Change your folder view to Details.

Click on the arrow next to the View icon.

Open the folder that was created at the date and time of the recording.

Copy the file.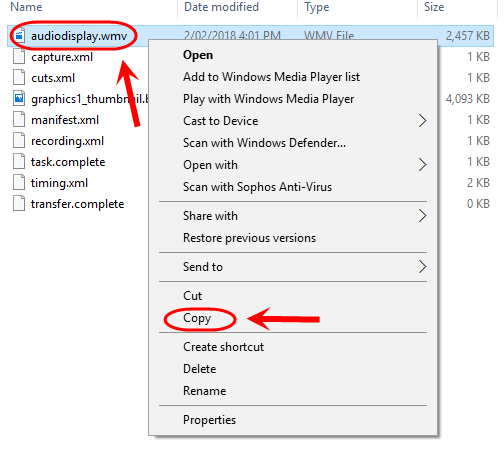 Note: Never delete files from this location, otherwise the program will stop working. (Refer Delete a recording guide)
Note: The screen recording and webcam recording are in separate video files.